UNT Frisco plans, university budget finalized; Wright replaces Ryan as board chair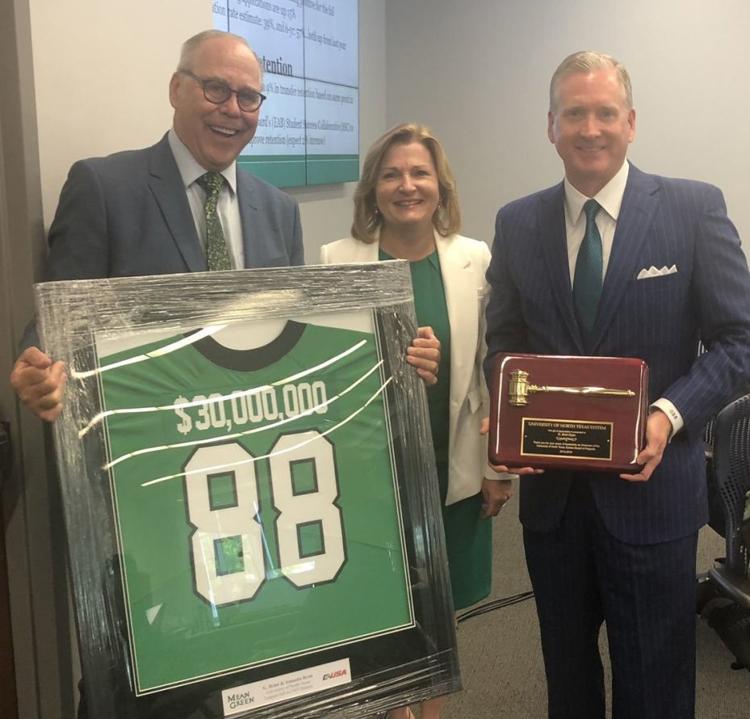 FORT WORTH — Plans are becoming more solidified for the University of North Texas branch campus in Frisco, as officials reviewed an official master plan for the property during a Board of Regents meeting Thursday.
Regents grappled with how the campus will fit into the system, asking questions about dual enrollment with other UNT System schools and asking how long it will remain a branch campus before it turns into its own entity. Neal Smatresk, UNT president, said he hopes Frisco will stay a branch campus forever.
"Frisco will be able to tap into the power of a Carnegie Tier One campus immediately, and we already have multiple programs out there, so this offers them a full suite of services in higher education," Smatresk said. "This augments us and complements [UNT] instead of diminishing us."
The newest version of the master plan was presented by Jack Black, design director at architecture firm Ayers Saint Gross. It remained largely the same as the plan presented at the regents' last meeting in May. This time, the plan is up for final board approval Friday, and if approved, it will officially be the guiding document to build out the campus.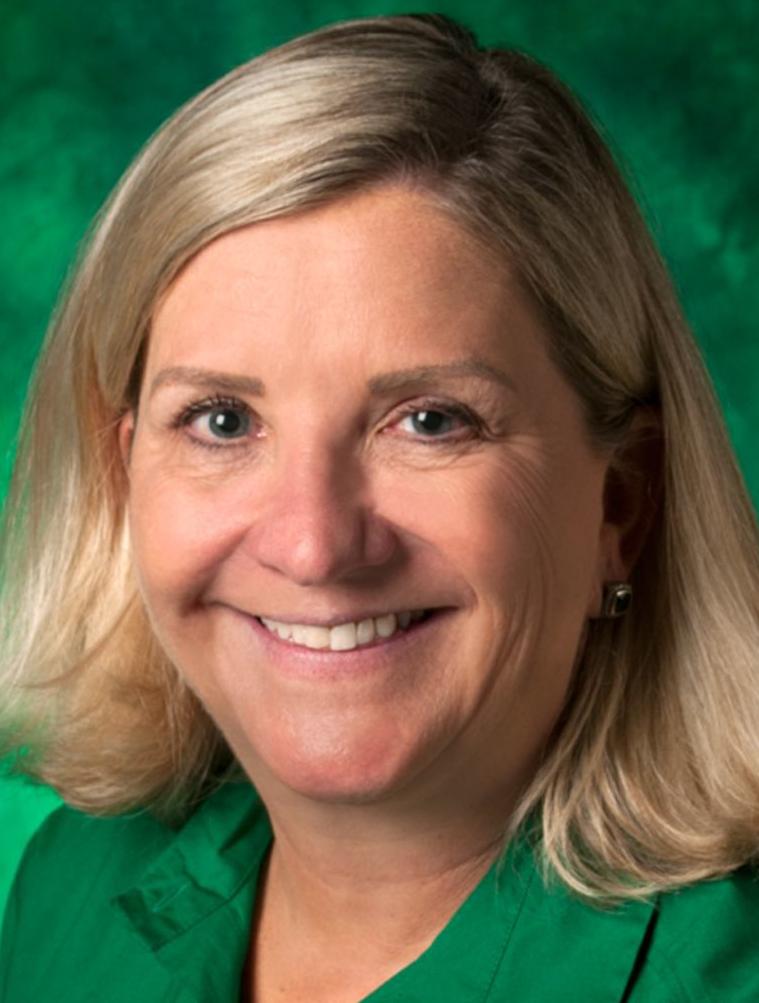 The meeting covered the master plan and got things in order for the upcoming academic year, from discussing budgets to electing board member Laura Wright as the new chairwoman of the board. She replaced G. Brint Ryan, who has served as chairman for six years.
Plans for the Frisco campus include an initial campus building, parking lot, bell tower and pavilion and will eventually expand to add additional classroom buildings, an amphitheater and a pedestrian bridge across Panther Creek Parkway. The plan is set to span 25 to 30 years, though it could be implemented sooner as growth in Frisco continues to explode, Black said.
"Long term, it's hard to tell this in an accurate way because Frisco is such a dynamic area. I'd say this is a 25- or 30-year plan, but that could easily move up 10 years," Black said. "The development window of this campus is unusually short — it would normally be a 40- or 50-year plan — but it's going to be about half."
Tarrant County Judge Glen Whitley, a regent on UNT's board, said he wanted to see students in Frisco be able to dual-enroll at UNT Dallas, and was concerned about the lack of housing in the plans. Bob Brown, senior vice president for finance and administration, said he thinks the private sector will meet any demand for housing near campus, but if it doesn't, housing could be added to the campus.
At the meeting, regents and officials also tackled the budget for the upcoming year, which projects UNT will generate $42.5 million more than last year, a 5.7% change. The major increase comes from $15.2 million in increased state appropriations, differential tuition rates that charge extra for more expensive courses, and the addition of a new dining hall and residence hall.
With the increased revenues, the university plans to continue student success initiatives to increase retention and on-time graduation, such as reducing barriers for working students and nontraditional students. There will also be expanded support for mental health programs, career readiness and a merit pool created for faculty and staff raises.
New board chairwoman Wright, who is a Dallas resident, presided over the meeting after she was unanimously elected. Ryan, who had served as chairman since 2013, will remain a board member until his governor-appointed term expires in May 2021.
University and system leaders were prepared for his departure, with Chancellor Lesa Roe gifting Ryan a golden gavel and Smatresk presenting him with a football jersey that shows "$30,000,000" instead of a last name, to commemorate his $30 million gift to name the business school.
Wright has served on the board since 2015 and holds bachelor's and master's degrees from UNT. Before she retired in 2012, she was chief financial officer and senior vice president of finance for Southwest Airlines.
Milton Lee, a board member since 2013, will serve as the vice chairman of the board.
The board will continue to meet Friday in Fort Worth, with the full board voting on the budget and Frisco master plan.