Correction: An earlier version of this story included an incorrect date in the information box regarding Outreach for the Stars. The event will take place on June 25. 
After more than a year of lockdown, the leaders of PRIDENTON are walking a line between a public celebration of the ongoing fight for LGBTQIA equality and keeping the city's community and supporters safe.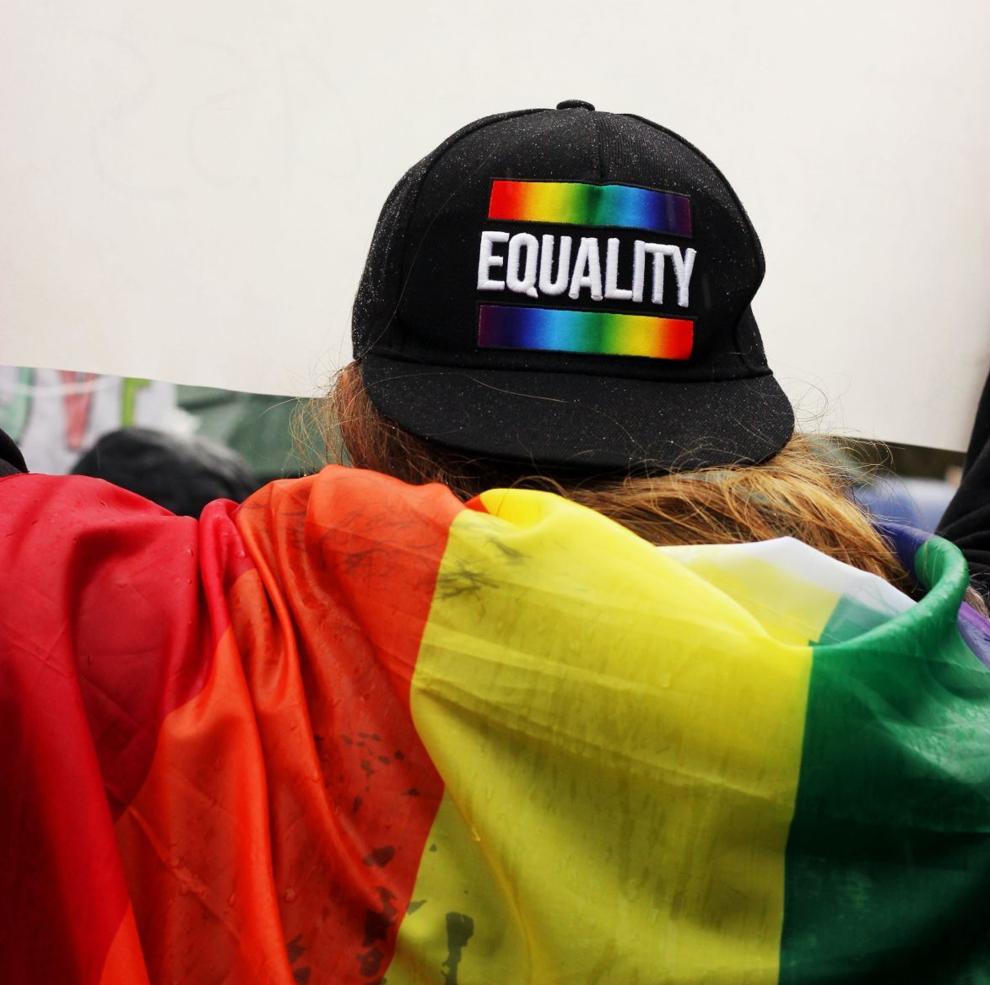 "I don't want to say we've been planning for a whole year," PRIDENTON board member Kamyon Conner said. "But we definitely communicate on a weekly basis in general. In our regular meetings through 2020, we kept saying along the way that we won't know what we can do until we get closer to June. We were going to pull together and do something quickly as things with COVID changed."
All of the in-person activities will be outside, and the group will stream performances and a panel online this year.
"I think in the early stages of the conversation we were very set on doing things virtually," said Anjelica Fraga, a board member of PRIDENTON. "Then the vaccination roll out happened and made us feel more confident. But what's making me anxious is the mask mandates being lifted. We are suggesting continued mask-wearing for folks who weren't eligible [for the vaccine] and for people who couldn't get them for some reason. The mandates being lifted and the vaccinate rates, it feels like a wrench thrown into everything."
A look back at past Pride celebrations
But PRIDENTON continued with plans to celebrate Pride, which commemorates the launch of the LGBT civil rights movement in 1969. On June 28, a group of gay, lesbian and transgender patrons of the Stonewall Inn, a popular gay bar in New York City, returned police aggression with resistance. Largely considered the opening salvo in the civil rights movement for equality of gay, bisexual and transgender Americans, Pride is now a tradition that mixes celebration with advocacy.
Conner said the local organization is asking participants to be careful and courteous during the Denton celebration's in-person events.
"People have free will," Conner said. "We plan to have masks available even if folks don't bring them. I think we're making sure we're abiding by CDC guidelines. The chalking event feels pretty safe to me because everyone has their own spot to chalk and will naturally kind of spread out. With [the closing party at] Harvest House, we're relying on them to follow the guidelines.
This year, the advocacy group will shine a spotlight on disability and social justice. Inclusion is an ethic for PRIDENTON, which gave special attention to the voices and interests of transgender people of color in the 2019 celebration.
"I think that it's just kind of like we've been involved in this before, and we've really tried to be inclusive in ways that other groups haven't," Conner said. "We had to bring businesses and partners along on the question of why it's important to have gender neutral bathrooms. And making sure there is a sign language interpreter at panels, as well as ramps to building[s]. This comes from wanting to make Pride more accessible."
PRIDENTON began having meetings with disability inclusion groups in 2019 for last year's Pride. When the pandemic scuttled the group's plans and moved them online, leaders continued the discussions for this summer's celebration.
"It has brought more awareness to queer communities that people don't always recognize, or whose voices aren't heard," Conner said. "I think it's super important to hear from that community because that community is silenced often."
Fraga said PRIDENTON's leadership regularly stops and asks if it has included everyone with a stake in equality.
"We're always asking, 'Who isn't here, who aren't we hearing from?,'" they said. "I think that also something that I think about a lot — reflecting on Pride after our debrief. I think about how mindful everyone is. Asking, 'How is this decision going to effect people who are in attendance?' PRIDENTON was created by people with roots in the community, activists in the Denton queer community. It very much counters corporate Pride events. It's led by the community. We don't center white, able-bodied gay men. We center folks who are often overlooked. Trans folks to [Black, Indigenous and people of color], people with disabilities. And those are all communities that can be queer. I think the love we have for Denton itself shines. It's a home-grown event."
As the community heads into Pride month, Fraga and Conner said they are mindful that Denton leaders have yet to vote to create a nondiscrimination ordinance for LGBT residents.
"I haven't done a survey of the rest of the population, but the movement for Black lives has affected a lot of people and made people more aware of white supremacy in the culture and how interconnected we are. It's also made more people aware as well of how selfish other people can be when it comes to people's health. Especially in a country that doesn't have healthcare for all citizens. We're going into the month aware of all of those things."