LAKE DALLAS — Uzziel Rios led the pack Monday morning, running in jeans and a coat as temperatures climbed toward 80.
Prekindergarten through fifth-graders at Lake Dallas Elementary School are in one of 331 running clubs across Texas participating in the national Marathon Kids program.
As of Monday, Uzziel nearly had completed his third — intermittent — marathon since the season officially kicked off in late October.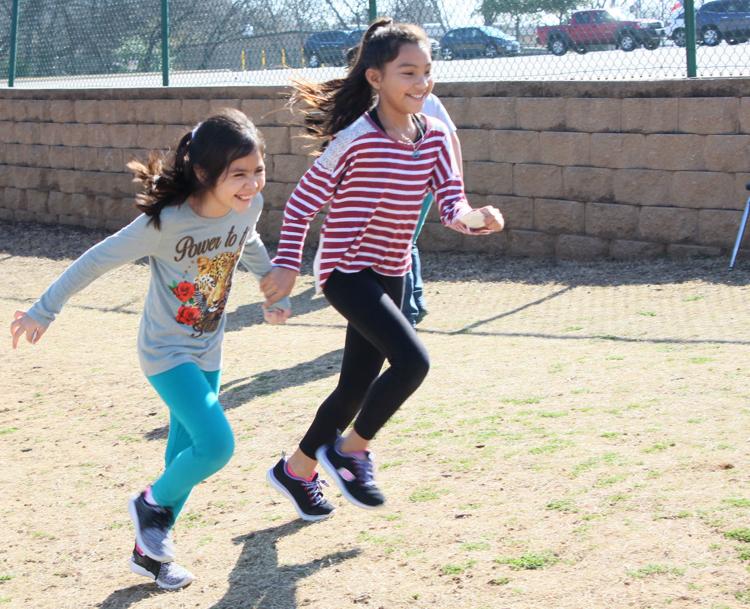 Students run the perimeter of the school's fenced-off playground, leaving bare patches of dirt surrounded by fledgling blades of grass.
The elementary students have run more than 6,400 miles since the season kicked off. That's nearly 39,000 laps at six laps per mile.
Uzziel and his fellow second-graders were on a mission: to hold on to their title.
"Third grade is trying to catch second grade — that's what they've been trying to do for a couple of weeks," said physical education teacher Jamie Roach.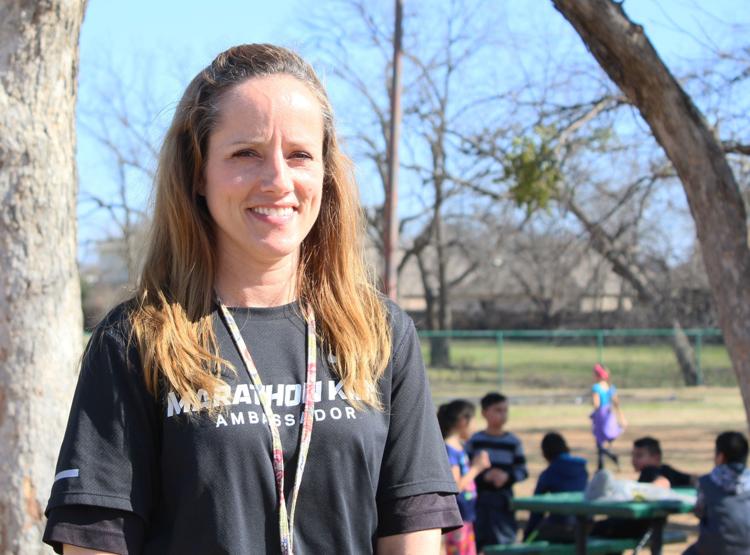 After first noticing Marathon Kids at a conference in 2016, Roach became integral in bringing the program to her school.
She also serves as one of the nonprofit's 70 program ambassadors across the country, meaning she works to promote the organization through conferences, meetings and interviews with education reporters.
As the program enters its third year at the school, the process is becoming both more effective and easier to manage for faculty.
"Every year it gets better and better," Roach said.
Through grant funding and support from the school's PTA, Roach now has computer tablets set up with software that painlessly keeps track of students' laps. All they have to do is hold a QR code up to the tablet's camera to log each lap — while managing to not lose the paper on which the code is printed.
Over the course of two recess sessions, Roach fielded a common refrain from runners: "Coach Roach," a pause while the student picks through muddled remorse, "I lost my paper."
Hardly a sigh would greet them before Roach would say, "Whatever laps you've done, let me know, and I'll print you another one."
Keep it optional, keep it fun
Marathon Kids, which researches, encourages and rewards exercise in children, set up the goal for students to run the equivalent of four marathons in a season. One marathon is 26.2 miles.
The program offers incremental rewards for each mile run: a T-shirt for the first mile, shoelaces for the second, shoe tags for the third and a bracelet for the fourth.
The school itself offers the occasional popcorn party or chance to eat lunch with Roach for the most active grades, classes or students.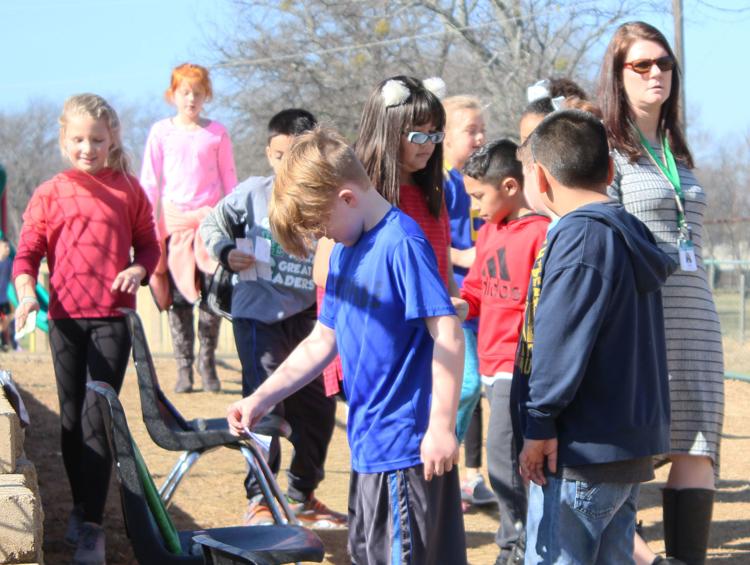 As the coach explained the simple reward system, a panting, red-haired third-grader asked, "Ms. Roach, when are we going to eat lunch in the gym again?"
He had earned the privilege the week before and was hungry for the honor another time, sprinting while others jogged, plodded or walked.
"They're motivated by the simplest things," Roach said after he'd left.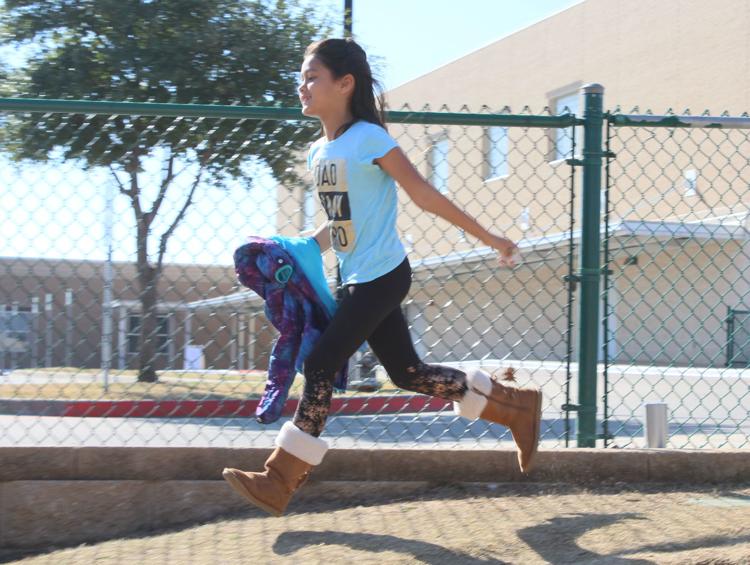 Roach keeps the program optional because she doesn't want it to seem like work. Many students walk the track while talking to friends; others run a few laps before turning toward the playground or basketball court.
Several students struggled to explain why they like running, although second-grader Brielle Whitley charmingly boasted that, since running during recess, she can jump higher while playing basketball in the gym.
By Monday morning, 17 of the school's 653 students had already completed their first marathon, with several more not far behind and plenty of time left in the year.