Tara Hartford recently presented Krum ISD's use of safety applications before a statewide meeting of educators.
Hartford, a science teacher at Krum High School, explained on Monday afternoon the district's use of two phone applications at the request of students to address their three largest concerns: safety, drugs and mental illness.
Her presentation was held during the second day of the Texas Association of School Administrators' Midwinter Conference.
Both apps, Smart Button and Anonymous Alerts, were implemented at the beginning of the 2018-19 school year for Krum's high school and middle school.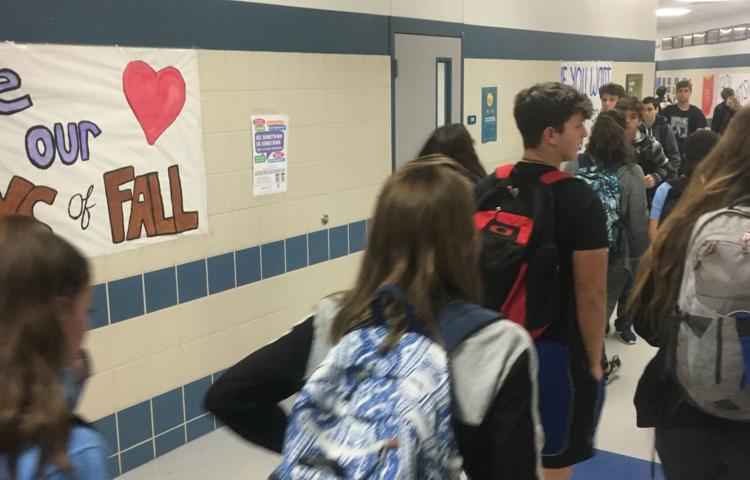 Smart Button serves as a way to quickly alert a campus and first responders to a lockdown. Administrators, campus police and the superintendent are able to send out a single message blast to those with the app, such as teachers, parents and local emergency services, said district spokeswoman Taylor Poston.
"Smart Button does not mean that they need to be on their phone; it sends a push notification to their screen, with sound to alert staff," Poston said.
Anonymous Alerts allows students, teachers, parents and community members to send anonymous, encrypted communications to district administrators.
Poston said: "The alerts are funneled through the app based on the type of report made," meaning they could head toward principals, counselors and district or city police, depending on the nature of the alert.
Pictures and videos can be attached to the encrypted messages.
Officials hope the app will help educators address potential or current mental health problems, threats of violence and more without sacrificing an informant's privacy.
Since its implementation, the district has received 64 alerts through the app, with problems including suicidal threat, assault, depression, dating violence, vaping, off-campus sexual assault and more.
The app may have saved lives at Estrella Foothills High School in Goodyear, Arizona, in October: A student was arrested when informants used the app to alert administrators that he had weapons.
His backpack was searched, and he was found to have a loaded handgun and three knives, according to media reports.
As with any medium of communication, the app provides the potential for rumors to spiral out of control, as was the case with a Magnolia teenager arrested in September after allegedly making a threat when he was suspended for a dress-code violation.