Argyle ISD
State Sen. Nelson visits Argyle Middle School
State Sen. Jane Nelson, R-Flower Mound, addressed the importance of public schools during Argyle ISD's annual Focus on Education Day.
For three years, the district has invited local businesses, community members and elected officials to campus to showcase extracurricular groups and promote public education. This year, the event was held at Argyle Middle School.
During her visit, Nelson touched on leadership, school safety and college and career readiness. She toured classrooms and saw performances from the drill team, choir and theater students.
Nelson represents District 12 in the Texas Senate and previously served on the State Board of Education. A former teacher herself, she spoke about the importance of paying teachers adequately.
"I want to make sure we are paying our teachers what they are worth, and what they can make doing other things, because those are the people I want teaching my grandchildren," she said, according to the Cross Timbers Gazette.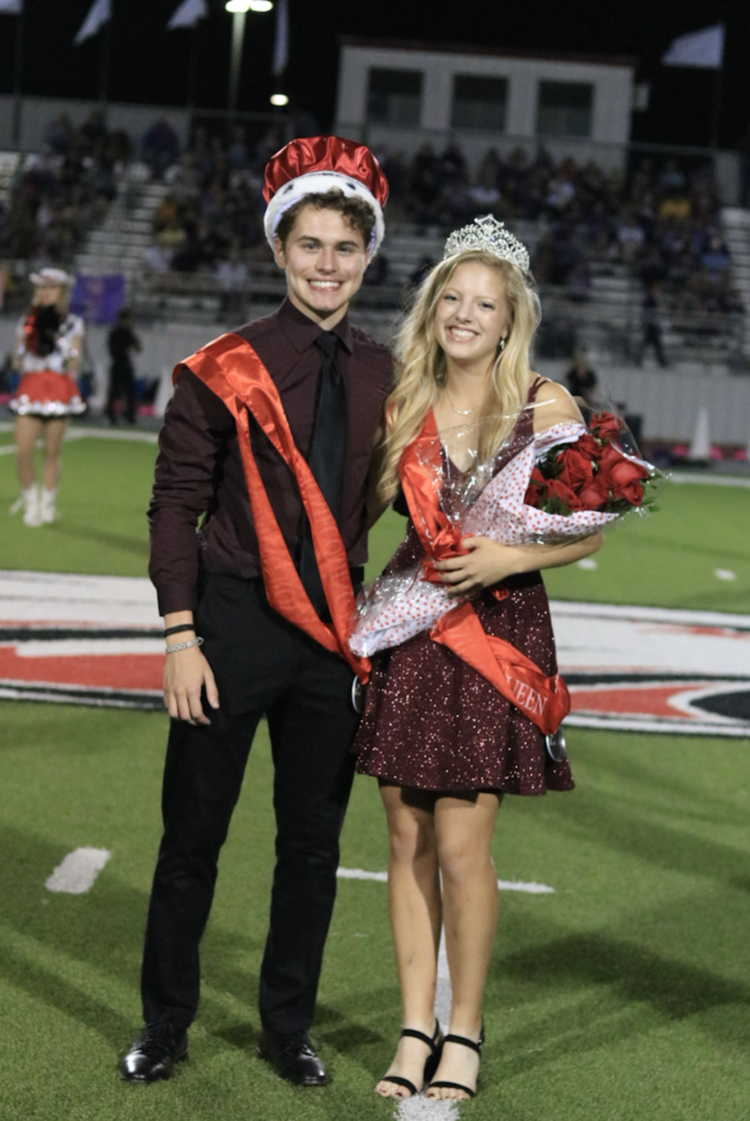 Aubrey ISD
Aubrey High School
Sophomores take top prize at UIL invitational
Aubrey High School students Matthew Shuway and John Bryan Strouse won first place in their speech and debate category at a recent University Interscholastic League meet.
The sophomores were named champions in duo interpretation at the Melissa Cardinal Autumn Classic UIL Tournament. The contest allows students to recreate a piece of poetry or prose using theater and public speaking techniques. Shuway also took second in humorous interpretation.
Students from across the state will compete in additional invitationals as well as UIL district, regional and state academic tournaments next semester.
Lake Dallas ISD
Winners named in fire safety contest
The Lake Cities Fire Department recently visited Lake Dallas ISD and announced the winners of the annual Fire Safety Contest.
Students in all three Lake Dallas ISD elementary schools participated in the contest. Second-graders made posters about fire safety while fifth-graders wrote essays. Winners of the essay contest won Google Chromebooks and gift cards. Winners in the poster contest won a class pizza party, gift cards and a ride to school on a fire truck.
Corinth Elementary School winners:
Fifth grade — Jaxon Miles, grand prize; Brihanna Rodriguez, first place; Tori Jackson, second place; and Kylee Salmons, third place.
Second grade — Milania Sonmezler, grand prize; Aleks Ramirez, first place; Tanner Alder, second place; and Braxton Chambers, third place.
Lake Dallas Elementary School winners:
Fifth grade — Brianna Ramirez, grand prize; Elliette Hentschel, first place; Kaitlyn Bridges, second place; and Andrea Sanchez, third place.
Second grade — John Im, grand prize; Jacqueline Pacheco, first place; Glen Alvarez, second place; and Remington Bartley, third place.
Shady Shores Elementary School winners:
Fifth grade — Kate Roemer, grand prize; Anjali Singh, first place; Logan Brown, second place; and Elena Reyna, third place.
Second grade — Braxton Smith, grand prize; Emilie Evans, first place; Aurora Mason, second place; and Kinsley Ingram, third place.
Denton Calvary Academy
Student named grand champion in fair event
Stockton James, a seventh-grader at Denton Calvary Academy, took home a grand champion trophy after winning the public speaking contest at the State Fair of Texas earlier this month.
James won the junior division of the contest and bested more than 30 competitors from across the state. He represented the Denton County 4-H Club and spoke on the topic of livestock show ethics.
Denton Christian Preschool
Orders being taken for preschool plant sale
Denton residents prepping for the holiday season can order poinsettias from the Denton Christian Preschool, a nonprofit organization that serves at-risk children.
The school is selling 10-inch poinsettias in red, pink and white shades for $25 each. The plants can be picked up between 9 a.m. and 2:30 p.m. Nov. 28 through Dec. 1 at the preschool, located at 1114 W. University Drive.
Orders must be placed by Nov. 6. To place an order, visit the school or call 940-383-3332.
— Compiled by Caitlyn Jones