Lake Dallas ISD
Lake Dallas High School
February big month for high school artists
Lake Dallas High School students made a good showing at a series of local art competitions, including the Visual Arts Scholastic Event (VASE) and Texas Visual Art Association qualifiers.
One student's work was even selected to appear as part of the Texas Art Education's Youth Art Month.
Advancing to the state VASE competition, to be held at San Marcos High School on April 26-27, are senior Kyrstin Lake and sophomores Shanaya Brigham and Emma Harrison.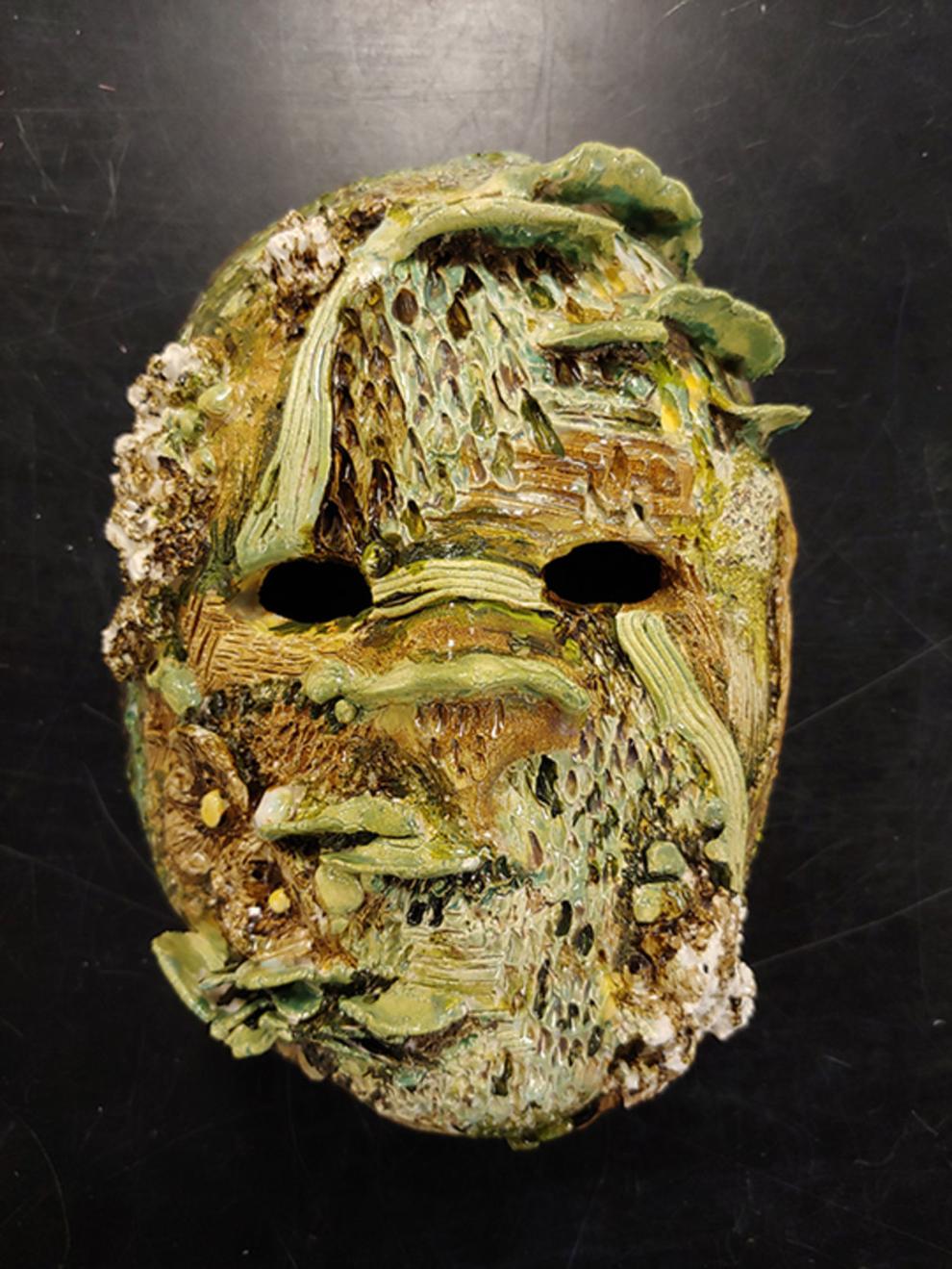 The following students received a "superior" rating on their art and are regional medalists in the competition:
Seniors — Spencer Buch, Kaleigh Callis, Zac Canida, Deshone Davis, Beth Elliott, Samantha Friday, Christina King, Kyrstin Lake, Chloe Martin, Eryx Mora, Mikey Peattie, Yumiko Ruiz Lopez, Alex Sanford and Julia Stewart.
Juniors — Arika Crabbe, Ellie Johnson, Siria Parente, Jose Rodriguez and Neli Villela.
Sophomores — Kaleigh Bogan, Shanaya Brigham, Emma Harrison and Delanie Schantz.
Freshmen — Rebecca Bowen, Maddy Browne, Tru Duy, Michael Mabbun, Ethan Richter, Abrielle Schropp, Ava Teague and Haiden Tornblom.
Students who received an "excellent" rating on their VASE submissions are senior Samantha Friday and sophomores Avery Adkins, Jimena Cruz and Madison Harper.
In total, 34 works by Lake Dallas High School students were entered into the Texas Visual Art Association's High School Art Competition. Senior Kaleigh Callis and junior Abi Tjosvold had ceramic pieces accepted, and sophomore Emma Harrison had a painting accepted.
One painting by Callis was also selected as part of the Texas Art Education's Youth Art Month Capitol Celebration. Her painting, Vessel, will appear in the Bob Bullock Texas State History Museum through March 17, as well as in the Lower Rotunda at the State Capitol during March 24-31.
Texas Academy of Mathematics and Science
Student is finalist for the Truman Scholarship
David Yue, 17, a senior at UNT's Texas Academy of Mathematics and Science, is a finalist for the prestigious Truman Scholarship.
Yue is one of 11 UNT students to ever become finalists for the scholarship named for Harry S. Truman, the 33rd president of the United States.
If he is awarded the scholarship, he will be the fourth University of North Texas student to have earned the honor, and the first from TAMS. TAMS is a residential program for high school students at UNT.
Yue had an interview in Austin earlier this week, which is one of the final steps in the scholarship process.
He will likely know his status in the coming weeks.
Area
Lewisville area retired teachers to meet
All retired school personnel are invited to attend the Lewisville Area Retired School Personnel Association meeting March 21.
The meeting will begin at 9:30 a.m. at Lewisville Church of Christ, 901 College Parkway.
Author and historian Jim Gatewood will be the guest speaker. He will present his program titled "The Legend of Bonnie and Clyde."
Light refreshments and door prizes will be available. Attendees are encouraged to bring new or gently used books for the Children's Book Project, as well as nonperishable food for the local food bank.
Call 972-436-7907 for more information.
— Compiled by Marshall Reid