Argyle ISD
High schoolers take on UIL competitions
Two members of the Argyle High School debate team finished with medals at the University Interscholastic League state competition, which was hosted last weekend in Austin.
Morgan Stone and Savanna Lessley went 3-1, advancing to the final day when they went 1-1. They placed within the top eight teams, becoming the first team from Argyle to ever medal at a cross-examination debate at the state level.
Tristan Ball and Callie Crosslin went 2-2.
UIL One Act Play students advanced to the area competitions after performing on Monday. Students won awards for all-star crew and best sound. Two students achieved honorable mention for all star cast.
Lake Dallas ISD
Local parent given national award
Marvlous Gowans was presented with the National PTA Life Achievement Award at the Lake Dallas High School PTSA meeting on March 7.
Educators, police, legislators, local PTA members and more are eligible for nomination for the award.
Along with a certificate of recognition, Gowans will also receive a congratulatory letter from the national PTA president and a 10-karat gold lapel pin.
The award is a way for people to honor those who have greatly benefited education in the community, according to the national nonprofit's website.
Gowans is married to school board member Glenn Gowans. They are parents to Glenicia, Lake Dallas High School 2014 graduate, and Elizabeth, a Lake Dallas High School senior.
School board recognizes 4 students' leadership
Alongside Superintendent Gayle Stinson, the Lake Dallas school board formally recognized four students for leadership skills demonstrated during the Leader in Me Symposium site visit.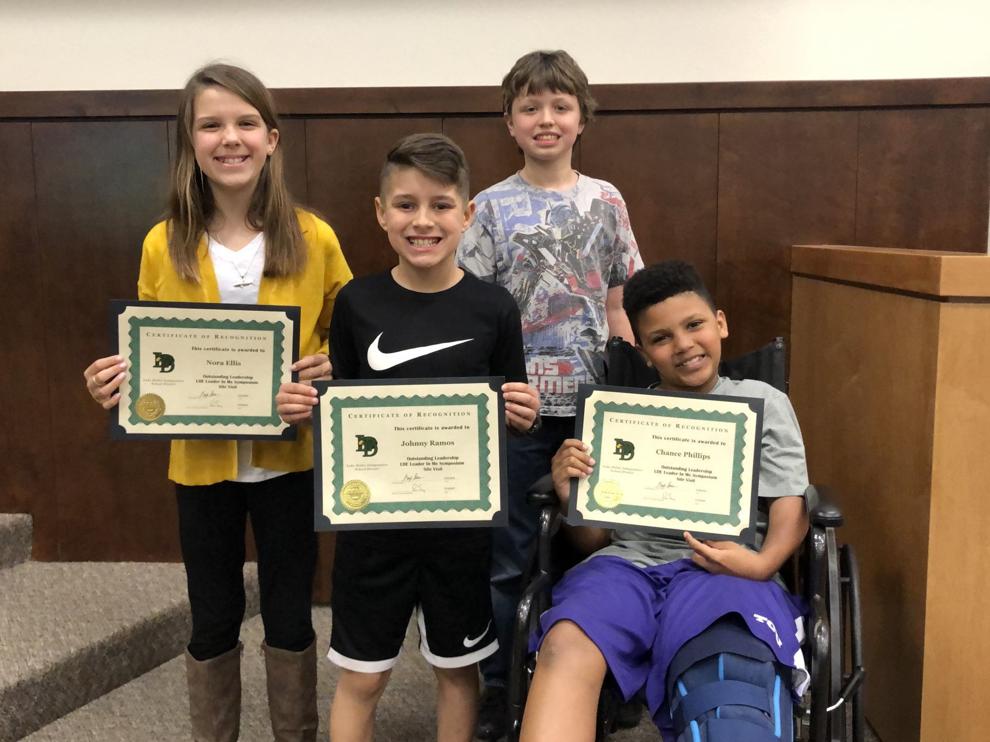 Johnny Ramos, Nora Ellis, Keagin Schweer and Chance Phillips received certificates to honor their work.
All directors, staff and parent chaperones for the Texas Association of School Administrators and Texas Association of School Boards conference in September were also honored by the board and superintendent:
Fine arts directors — Libby Claycomb, Denise Kennedy and Laura Weidel.
Assistant directors — Dallas Bayless and Frankie Burke.
Staff chaperones — Kelly Anderson, Kerri Blevins, Kim Campbell, Shirley Frase, Rendee Garrison, Kristy Gilbert, Amy Huff, Charlie Lokey, Carlos Ortiz, Lilly Ortiz, Stephanie Payne, Jessica Sartain and Amanda Thompson.
Parental chaperones — Brent Blevins, Rise Caldwell, Ginger Collier, Jason Collier, Leah Ellis, Deanna Meche, Robert Meche and Holly Swartwout.
Sanguinetti honored as teacher of the month
Michelle Sanguinetti, second-grade teacher at Shady Shores Elementary, was recognized as DATCU teacher of the month.
Bank representatives awarded Sanguinetti with a gift card and certificate at the Lake Cities Chamber of Commerce Awards luncheon on March 16.
Sanguinetti has been teaching for 29 years, 19 of which have been in Lake Dallas ISD including 12 years teaching second grade.
— Compiled by Marshall Reid