Aubrey ISD
District breaks ground on new ag facility
To meet an expanding high school FFA program, Aubrey school district workers and students broke ground on a new agricultural science facility on Saturday.
The new facility will be built at the existing building location off U.S. Highway 377. The current facilities will remain, receive renovations or be upgraded. A new 3,600-square-foot arena and a 5,900-square-foot animal pen building will be constructed.
The building is funded through a $51 million bond package passed in November 2017.
Denton Calvary Academy
Calvary places in state 3A TAPPS competition
Eleven students at Denton Calvary Academy attended the Texas Association of Private and Parochial Schools Academic competition in Waco this past week.
For the first time, the school placed, coming in sixth in the state's 3A division.
The following students won awards during the competition:
Sophia Neale — second place in literary criticism
Zoe Gattis — third place in literary criticism
Sarah Quintanilla — third place in advanced math and sixth place in number sense
Avery Rankin — third place in calculator
Clara Brisman — sixth place in calculator
Elianna Schott — eighth place in number sense
Summer Roberson — fashion design
Jacy Gehsen, Olivia Neale, Bethany Crouch and Avery Holcomb also participated in the competition.
Lake Dallas ISD
Corinth Elementary School
CoServ names local teacher of the month
Cindy Williams, kindergarten teacher at Corinth Elementary School, was named the Frisco RoughRiders teacher of the month by CoServ last week. Williams has taught in the district for 40 years.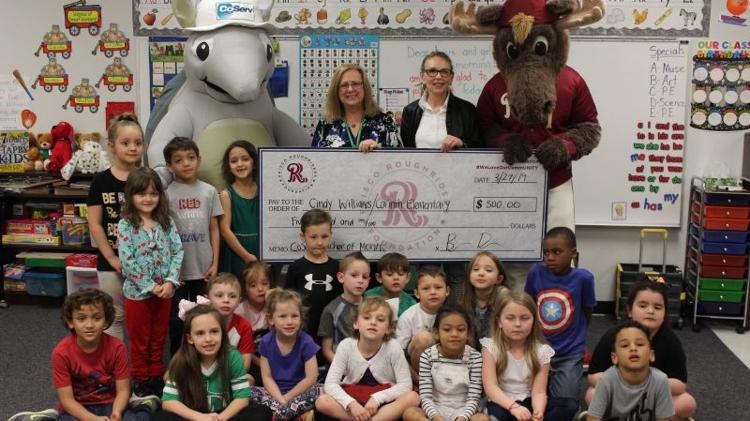 She will receive a check and special recognition during an upcoming RoughRiders home game. She said she plans to spend the $500 award on supplies for her students.
In the area
Retired school personnel to meet up
All retired school personnel are invited to attend the Lewisville Area Retired School Personnel Association meeting on April 21.
The meeting will begin at 9:30 a.m. at Lewisville Church of Christ, 901 College Parkway.
Pamela Phillips, retired teacher and Rhodes Scholar presenter, will be the guest speaker. Light refreshments and door prizes will be available. Attendees are encouraged to bring new or gently used books for the Children's Book Project, as well as nonperishable food for the local food bank.
Call 972-436-7907 for more information.
— Compiled by Marshall Reid