University of North Texas President Neal Smatresk was served notice of a lawsuit naming him and others Tuesday morning.
The suit was filed by the Young Conservatives of Texas Foundation, a statewide organization with a local chapter at UNT, in regard to an alleged discrepancy between federal and state law.
It was filed in the 442nd District Court in Denton County on Nov. 16, according to county records. Smatresk was served Tuesday. The suit names him, UNT, the UNT System and Shannon Goodman, who is vice president for enrollment at UNT.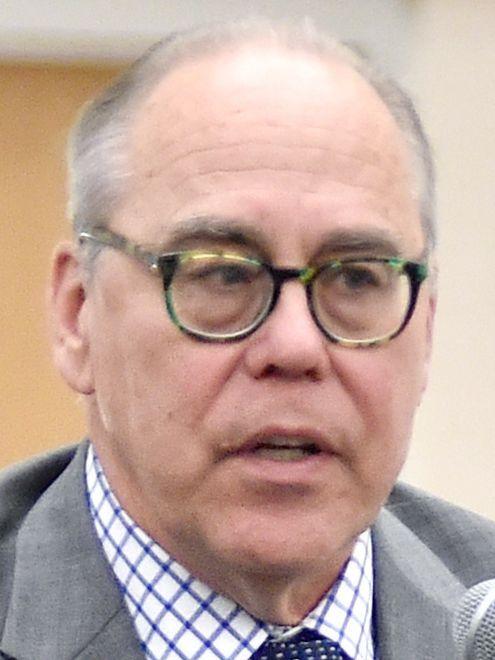 UNT spokesperson Jim Berscheidt on Tuesday morning confirmed Smatresk had been officially notified of the lawsuit.
He declined to discuss the pending litigation further.
Arguments from lawyers representing the Young Conservatives center on a section of the Texas Education Code that lays out who is eligible for in-state tuition at public colleges and universities.
It allows schools to consider certain people residents for the purposes of in-state tuition, including those who graduated from a Texas high school, provided they lived in the state for the three years preceding graduation and "the year preceding the census date of the academic term in which the person is enrolled in an institution of high education."
It makes no distinction between people who previously lived in another state or another country, nor does it differentiate between those people and somebody who is living in the country or state illegally.
Lawyers for the Young Conservatives argue this allows people living in the state illegally, assuming they meet all the legal criteria, to attend public Texas colleges and universities while paying in-state tuition.
That is, they argue, in conflict with a federal law passed in 1996, which states "an alien who is not lawfully present in the United Sates shall not be eligible on the basis of residence within a State (or political subdivision) for any postsecondary education benefit unless a citizen or national of the United States is eligible for such a benefit."
Lawyers argued this discrepancy made the Texas Education Code section unconstitutional, that it harms the Young Conservatives of Texas by making members pay higher tuition and that it should be declared invalid.
A judgment in their favor would presumably apply to all public institutions of higher education in the state.
The Young Conservatives of Texas Foundation, in the legal filing, was described as a "non-partisan youth organization that has been committed to advancing conservative values for more than a quarter century."
A spokesperson for the group, reached by phone Tuesday, referred all questions to attorneys handling the case.
Robert Henneke, the attorney who signed the filing, did not immediately respond to an interview request late Tuesday morning.
Henneke works as general counsel for the Texas Public Policy Foundation, a conservative think tank based in Austin.