More students will be coached by computers over the coming semesters thanks to a growing University of North Texas partnership.
Students in select online classes will have software suggest ways to improve their comments and questions when professors have them post in the online forum.
The program is called Packback, a company started by two college students who were looking to make textbooks more affordable. They've pivoted since their appearance on the television show Shark Tank to attempt an improvement in student engagement and critical thinking in online classes.
The artificial intelligence present to make those things happen operates like a contemporary "Clippy," the paperclip avatar who led computer users through various Microsoft applications.
With more than a decade of time lapsed since Clippy's death, Packback is surely more advanced, but the fundamentals of its assistance appear to be similar, though less intrusive. The group's website claims algorithms provide students "real-time feedback just beneath the text boxes where they type, guiding them to write effective posts."
Adam Fein, UNT's vice president of digital strategy and innovation, studied the software's impact for online students and published his work this past November. In it, he said 44% of posts included a cited source. He found only 14% of posts in Canvas, a staple of higher education class management, had a source cited.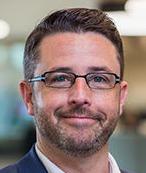 Fein said the algorithm considers the merits of each post — such as grammar, use of sources and whether a question is open-ended — to bring a handful of what it considers the best posts for a teacher to respond to.
The digital moderator is meant to save professors an teaching assistants a lot of time sorting through low-effort posts to find those with the highest "curiosity score."
"This is something a machine can do, and [it's] not a great use of human time," Fein said.
For now, Fein said, his division is footing the bill for some of the classes involved, while professors already using the service sometimes have students pay much like a textbook or course fee.
Fein estimated somewhere around a dozen of UNT's large online classes would try out the program this next semester, with plans to slowly increase that number.