Not renewing the Denton Arts & Jazz Festival sponsorship, low student pay and potential tuition hikes were among the issues addressed during University of North Texas President Neal Smatresk's visit to the Denton Record-Chronicle.
Below is a summation of five of the biggest topics Smatresk discussed over the course of more than an hour Tuesday.
1. Fall '21 will look much like a normal semester
"We're looking at an end to having to be concerned about COVID with all of the restrictions that we've had," Smatresk said. "And we're looking forward to going live this fall."
Barring unforeseen turns of events, he said UNT is looking ahead to face-to-face classes and relatively normal operations much like people saw at the top of the 2019-20 school year.
Incentives for vaccination, coronavirus testing clinics and contact tracing will be some of the lasting reminders of the ongoing pandemic heading into the coming school year.
It's been no secret that many students were less successful with online learning during a pandemic. In addition to an eager return to in-person classes, that also means UNT will have to shift more focus toward remediation for students who need extra help.
In practice, that means hiring more folks to assist in math and English writing labs, which Smatresk said are two core skills students may need assistance in.
2. Rising student wages could accompany tuition hikes
"There's nothing I would like better than to raise the pay floor [for student workers]," Smatresk said. "And I think at some point we're going to have to because it's happening in the market."
He pointed to rising wages at fast-food restaurants as examples and said everybody he talks to has had trouble hiring student workers, especially those hiring for the service industry.
In his State of the University address this past February, Smatresk announced all staff who had been on the job for at least 90 days would have their pay raised to $12 an hour.
The bump went into effect March 1, but it didn't include student workers.
Smatresk on Tuesday reiterated the university's previous explanation for the discrepancy, which is that there simply isn't the money lying around to increase pay for students at the moment.
Despite that, he recognized UNT's hand would eventually be forced into raising student wages.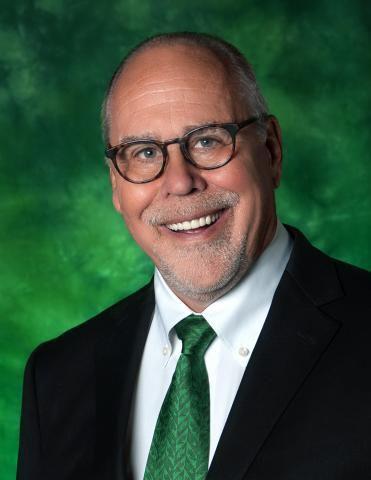 "I'm worried and concerned that we're going to have to change our pay scales at some point to compete in the marketplace," he said Tuesday. "I would like to see students be able to get a good wage."
When asked how the university would be able to pay for the expense, he said tuition increases might be needed.
UNT had not raised tuition in four years as of Tuesday, at which point it was too early to determine how much of potential student wage increases would be offset by tuition increases, which are at this point still hypothetical.
3. The door is open for a UNT-Jazz Fest partnership down the line
News broke two weeks ago that UNT pulled out of its long-standing financial support of and participation in the Denton Arts & Jazz Festival, and many locals have been less than gentle in their criticism of the university's decision.
Smatresk explained Tuesday that a former head of the marketing department had allocated funds to effectively buy stage space for UNT's premier jazz ensembles each year.
Budget cuts to the department this year meant administrators pulled the money.
Smatresk left open the possibility that the College of Music and/or outside donors could foot the bill, but it still looked unlikely Tuesday that the UNT jazz stage would be in full swing come October.
The festival's October date, which is the postponement date settled on after pandemic delays, is another obstacle for UNT performers. The usual spring date meant students had a full semester's repertoire under their belts to pull from, but ensembles will have had only a few weeks to practice come the first of October.
4. Some student calls for racial equity are being answered
Demands included cultural competency courses, a strategic outline to address diversity and retention, more people of color hired as staff and faculty members by the 2021-22 school year, added resources for the multicultural center and a racial awareness curriculum for all faculty.
Smatresk said he formed a special diversity committee to look into possible changes and listed broad areas of improvement. Among those were the plans for construction on a standalone multicultural center to the estimated tune of $5 million.
5. Road improvements near campus are possible
Smatresk said he feels a new spirit of cooperation from city management, but it remains to be seen what practical good might come of the relationship as it pertains to necessary roadwork on and near the UNT campus.
He said early meetings with Denton Mayor Gerard Hudspeth and city staffers have been favorable.
"I would love to see the sidewalks and the bike lanes improved so that our students could have better access to the center of town," Smatresk said. "And I think — from an economic perspective — that makes a great deal of sense."
Smatresk said they've discussed traditional infrastructure improvements, but he's also interested in taking over control of certain streets, such as Highland Street, and closing at least part of them off to traffic to increase safety and limit wear-and-tear.