KFAC, a University of North Texas program, made its third cooking appearance at the nonprofit on Saturday.
A professional cook works to serve dinner to hungry mouths Monday through Thursday, and a temp cook is on payroll to cook Friday and Sunday, but volunteers had to step up to provide food on Saturday, said Salvation Army spokesman Pat Patey.
"What we're hoping will happen is another group will cover Sundays," Patey said. "We can sure use their help."
Much like the hiring of its iconic bell ringers, more volunteers signing up means more of the nonprofit's funds going toward helping people.
Leah Daily is a church member and volunteer cook, as well as the billing and insurance specialist with KFAC, who saw the desire to volunteer within her coworkers and approached them to join her in cooking. Interest came pouring in immediately.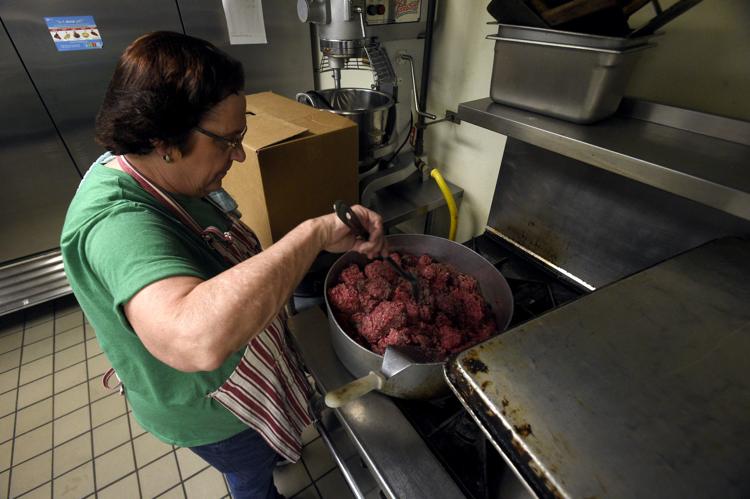 A group of workers, largely consisting of students, came together to form KFAC Gives Back to lend helping hands to a variety of different causes.
Daily said it's often hard to find volunteer opportunities for large groups, so the fledgling club is actively looking for more ways to help.
It's already signed up to help with the Salvation Army Angel Tree program, as well as the Keep Denton Beautiful program in the spring.
Making of a meal for the masses
Daily typically takes a trip to the Salvation Army on Thursday to meet with the staff cook and see what ingredients she has to work with.
Additionally, the group of students she brings varies each time, making each dinner a new experience.
The group that cooked with her in October made sloppy Joes with roasted vegetables, but Saturday's group assembled an entirely different menu on a scale massive enough to feed up to 100 people.
Aside from Daily, Adam Swierczynski seemed to be the most confident and active person in the kitchen. He helped cook at KFAC's past outing to the Salvation Army in October, but he otherwise had no experience cooking for so many people.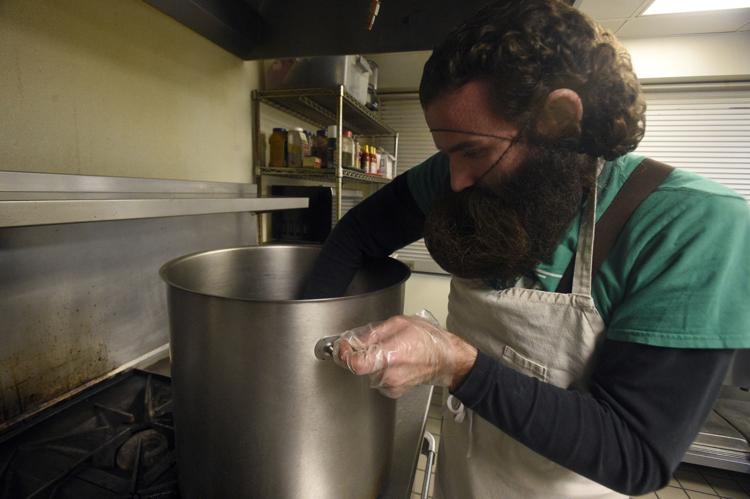 "I'm just really good at cooking in general, and I kind of just know how to eyeball things and scale it up really well," Swiercynski said.
That skill came in handy as over 20 pounds of apricots, 25 pounds of ground beef, 10 pounds of rice and more came together to create a veritable feast of tacos, beans, rice and, for dessert, two pans of apricot crisp.
With such a small kitchen to work with, Daily brings along only four people to cook with her. Of those four, only two had ever helped to cook on such a large scale.
Simultaneously, one student gingerly tore apart thawing ground beef and dropped the hunks into a large metal bowl, another sliced two heads of lettuce, and a third another eyeballed measurements of sugar into the dessert pans.
One of the volunteers dropped out shortly before the amateur chefs got cooking at 3:30 p.m. on Saturday. Daily's daughter, in town during break from Harding University, filled in.
The dinner was nothing new for her; she's been cooking for big groups with her mother for years.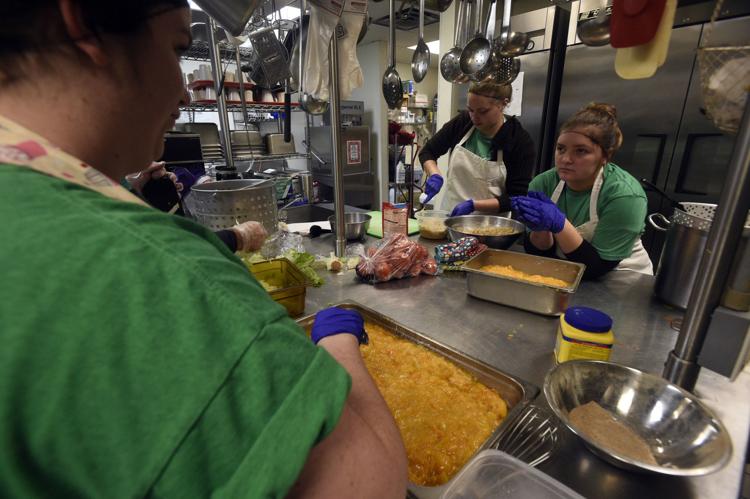 "My family has always been a family that does service, so I've been doing this since I was little," Sami Daily said. "It doesn't feel like I'm doing a service project; it's just what we do."
Those looking to volunteer with the Denton Salvation Army can find opportunities at SalvationArmyDFW.org.