Garrison Gerard will swap his Denton studio for Denali National Park this summer, when he will trek through the mountains with a small and very specialized music program.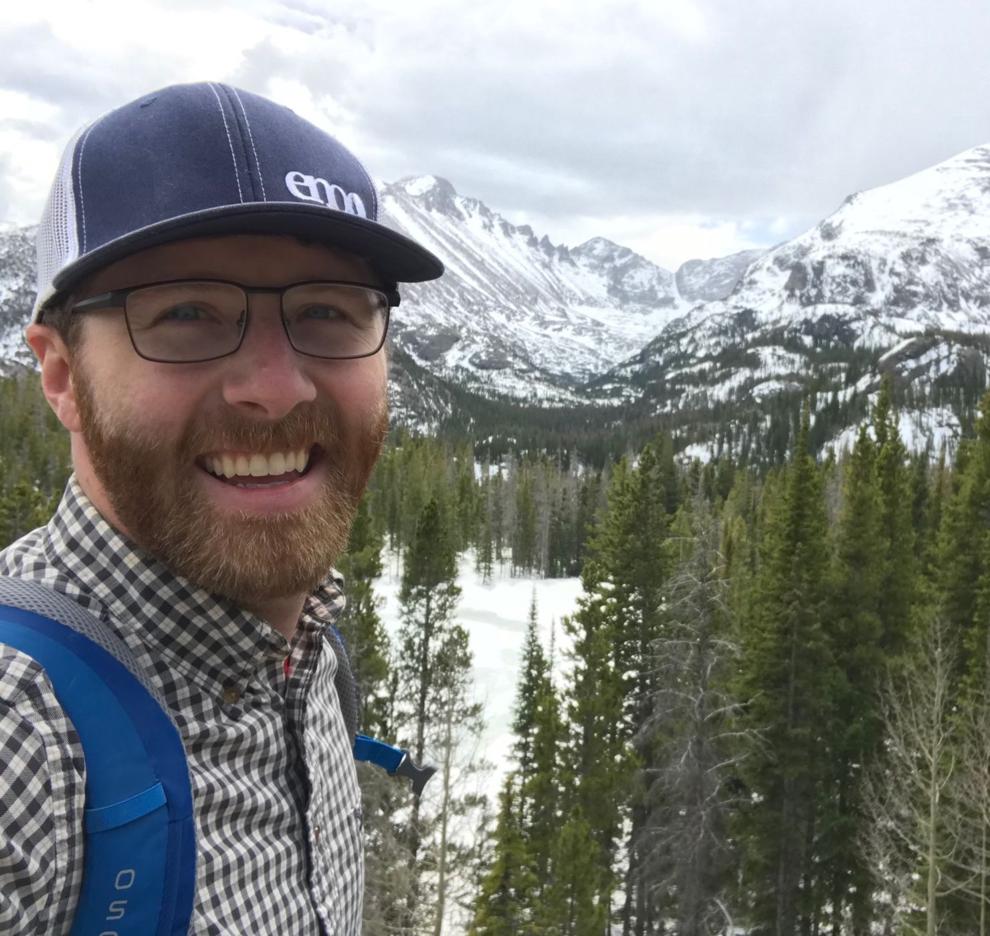 Composing in the Wilderness takes nine composers into the wild for more than a week of Alaskan camping. Then the composers will hole up for three days and write music inspired by the mammoth mountain and its surroundings.
"I've never been to Alaska," said Gerard, a doctoral composing student studying in the University of North Texas College of Music. "But I've been hiking and camping since I was a kid in the Boy Scouts. I wouldn't say I've done a lot of backcountry hiking, but I've done a little."
Founder Stephen Lias started Composing in the Wilderness after he noticed a void in academic music residencies.
Lias said he was lucky to be a composer-in-residence at Denali, part of the park's Artist-in-Residence Program that brings creative people to the national park for an intensive cycle of work.
"They invite artists of all disciplines to come in and make art of them. Back in around 2011, I met a number of people who were interested in a stronger relationship with Denali National Park. As a result of my residency, they said they were interested in doing something musically through Fairbanks Summer Arts Festival."
Composing in the Wilderness is a joint venture between four groups: Alaska Geographic, a longstanding nonprofit that brings people into Alaskan national parks through educational programs and outreach; the Fairbanks Summer Arts Festival, an annual festival that brings 10,000 people to Fairbanks to study and perform in everything from culinary to performing arts; the National Park Service and the U.S. Forest Service. Lias and the partners launched it in 2011. The program paused last year when national parks closed during the pandemic.
The program is short but fervent. Nine composers spend a week in the Alaska backcountry, then head to Fairbanks to rehearse the music they've written and see it performed by faculty musicians at the Fairbanks Summer Arts Festival.
"There are lots and lots of guided wilderness trips," said Lias, a music faculty member at Stephen F. Austin University. "And all over the world, there are a lot of composer retreats. But [there are] none that really bring those two worlds together. There still isn't really any program like that apart from us."
Lias said the expedition is small on purpose. Denali National Park limits the number of campers to 12. Nine composers travel with Lias, a different scientist each day of the hike and an Alaska Geographic guide. The scientists who join the group each day will focus the day's exploration to their specialty. When they finish their hike, the composers compose music for a quartet — chosen from a hat that contains the names of musicians who play clarinet, flute, saxophone, violin, cello and percussion.
Gerard said he discovered the program the same way he discovers composition competitions and programs. He got an email.
"It got my interest immediately," he said.
Gerard got his undergraduate degree at Harding University in Searcy, Arkansas. He relocated to Denton for a master's degree in composing at the UNT College of Music, and stayed to continue his studies in the doctoral program.
Gerard said he has been drawn to natural soundscapes for years, and recently spent time in South Padre Island recording the music of waves, water, wind and birds that inspired compositions. For his master's thesis, Gerard traveled the American Southwest to more than a dozen national parks and wildlife preserves. On that trip, Gerard captured field recordings, including the sounds of birds, wind and other natural and human sounds. Those recordings formed the basis of a cycle of four works for full orchestra and electronics.
When he heads to Alaska in July, Gerard said he'll have his gear ready and his mind open.
"I think the idea is to be inspired by the experience of everything, the experience of having to hike out and be out in nature," he said. "I'll try to go into it without any preconceived ideas."
Gerard said the program application was similar to composition competitions. He submitted recordings of his work, several scores of his music and an essay about about his interest in the trek. He also had to confirm that he's comfortable camping.
The composers have been told to avoid writing any music for the program before they arrive.
"I don't want to start writing anything in my head, either," Gerard said. "I'm just going to be going into this open to what I'll experience. Think of the sound of caribou, the idea of how population patterns move, or the pattern of the sun's movements."
Gerard said he's interested in noisy sounds, "sounds that have that crunch to them." He writes classical pieces for Western orchestra, but he has also experimented in fixed media, an electroacoustic music form that involves composing with captured sounds, then setting up speakers and playing the sounds in concert.
"I enjoy creating those sound complexes, and I'm really interested in those liminal spaces," Gerard said. "Like how when you're in the wilderness you hear a plane flying overhead, or in an urban setting you hear coyotes. The pieces I do sometimes use the sounds I've recorded in those spaces or are inspired by them. As far as this program goes, I'm most interested in being out in nature."
Gerard said he expects his composition from the trek to be compact, given that he'll have just a few days to process the things he has seen, heard and felt.
"I love writing for woodwinds and strings," he said. "I love writing for clarinet and cellos. I think it's the variety of sounds you can get from them. I've written for flute and clarinet a lot, and I like the different sounds you can get out of them."
Lias said the program usually culminates in two performances of the music inspired by the trip.
"Usually the music gets premiered in the visitors center at Denali National Park, then the following night we do a more traditional concert at the Fairbanks Summer Arts Festival," he said. "Denali National Park has closed its auditorium because of COVID, so we'll have a performance at the University of Alaska at Fairbanks on July 31. The performance part of this is important for the composers, and some of them have used the music they wrote at the program to create more new work."
Gerard said he plans to host a performance of the music in Denton, too.
Lias said Composing in the Wilderness is a challenge to the composers that could live beyond the two-week trip.
"If we buy into the idea that artists are inspired by what happens in their lives, then it follows that if we expose composers to the beauty found in the wilderness, maybe they would be inspired to write more beautiful music," Lias said. "There are a lot of retreats. Retreats often are for honing skills. Our focus isn't on the craft of composing, but what happens when you expose composers to the mountains and glaciers. Not only does it work, but it's gotten better each year."