Norah Shazad, a University of North Texas sophomore, is one of two student employees working at the newly renamed UNT Food Pantry.
She was present Thursday for the official announcement that Kroger would financially support the pantry for the next five years, which included money for both student workers' pay.
The modest ceremony outside the pantry on UNT's campus saw remarks from UNT, city of Denton and Kroger representatives.
The corporation's $250,000 in funding earned it naming rights, which it used to rename the facility the UNT Food Pantry presented by Kroger.
Money will also be used to guarantee pantry shelves remain stocked. The pantry has served more than 10,000 since it opened in 2015, more than 1,100 of whom were served this semester alone, according to UNT's website.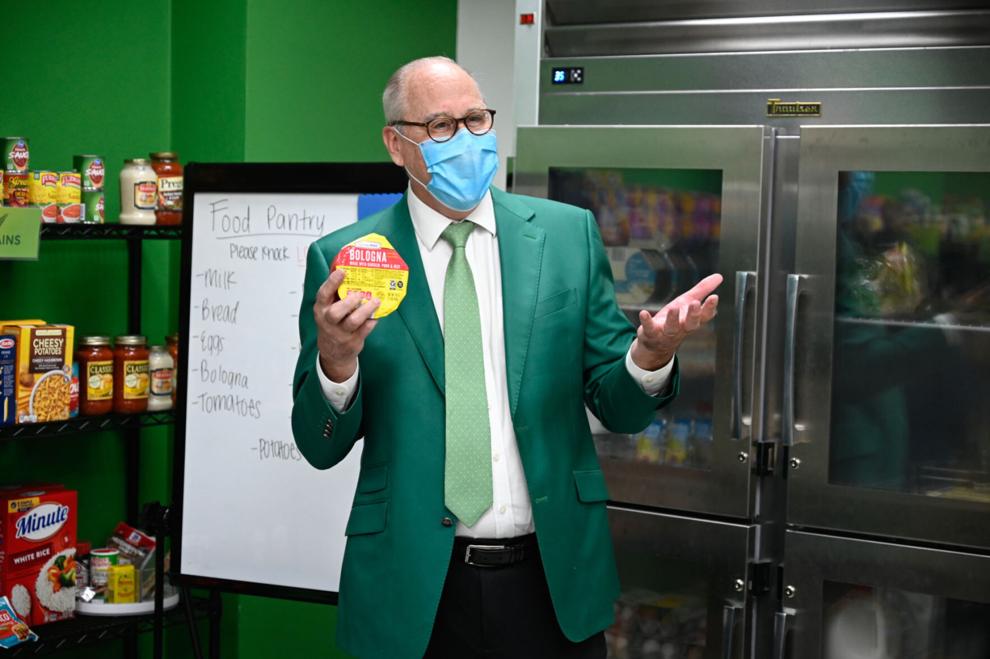 Shazad first stepped into the field while still a student at Frisco's Heritage High. She began working at UNT's pantry in January.
"I thought it was pretty cool to just come to my university and help out as much as I can here because there's a lot of people, especially in this area, who are dealing with food insecurity," she said.
She estimated a busy week this year saw roughly 200 students come through the pantry's doors. Along with another student worker and graduate assistant, Shazad helps to stock shelves and prepare specialized bags for students ahead of pick-up times.
She said dietary restrictions and students' current needs go into the bags each week.
"It feels amazing just knowing that not only can we actually do what we're already doing to help more people, we can do more than that," she said Thursday.