Parents, family members and anxious students-to-be funneled into the Joe Greene Residence Hall Sunday, bringing microwaves, pillows, mirrors and more in tow.
Sunday was the final day of move-in weekend at the University of North Texas, as any driver within a few miles could attest to. Police and parking attendants directed drivers and traffic cones blocked parking lots from neighboring businesses.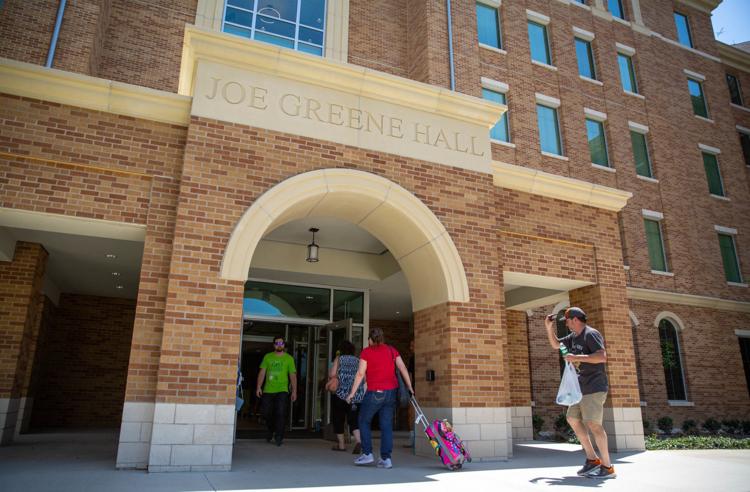 The Joe Greene Residence Hall is named after "Mean" Joe Greene, a former UNT football player, NFL Hall of Famer, winner of four Super Bowls and the first black member of UNT's Board of Regents.
Out of 27 buildings on the university campus named after people, Joe Greene Residence Hall is the first to be named after a person of color.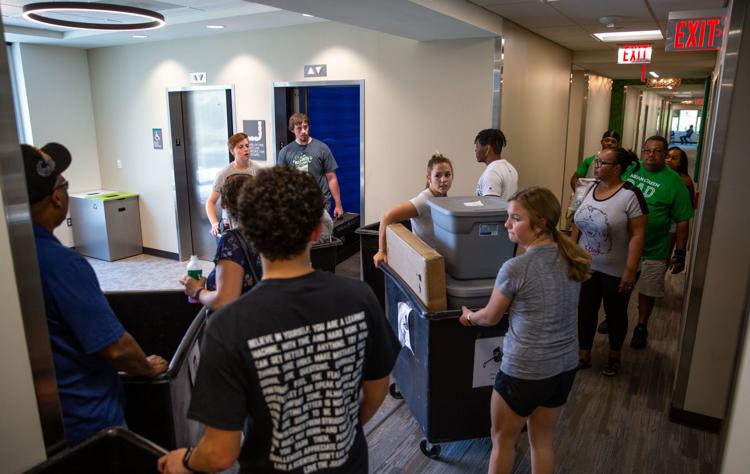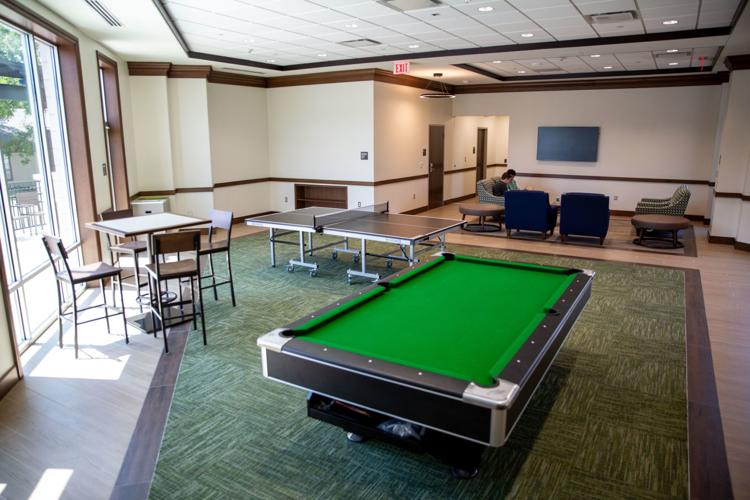 Inside Greene Hall, student workers were distinguishable both by matching shirts and by their lack of nervousness. Swirling around the workers was a seemingly endless throng of parents, siblings and incoming freshmen waiting their turn for a ride on an elevator or climbing up a crowded stairwell.
Ashley Usener, accompanied by her parents Debra and Stephen Usener, was one of the many excited faces in the dorm's lobby.
Usener, who wants to one day be an elementary school teacher, said UNT's teaching programs drew her in. She said the dorm was her first choice because it seems like the design will make it easier to get to know other students.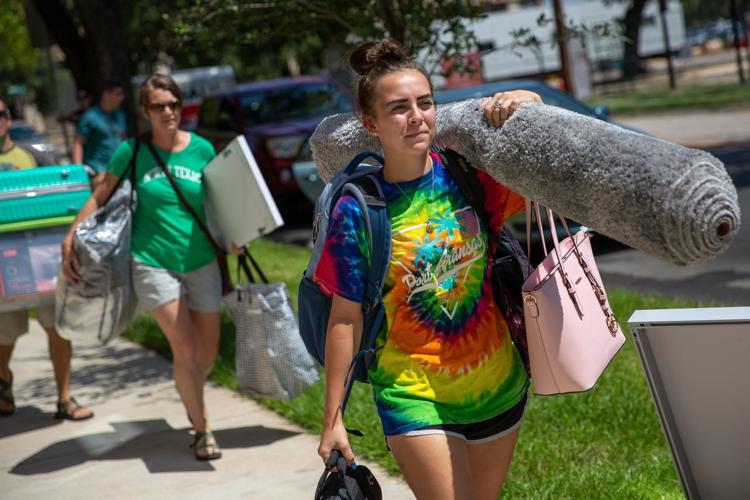 Standing between her parents in the dorm lobby, Usener explained that she would soon be living with her best friend from high school near Austin. Despite the near folkloric advice against living with people you already know, she didn't seem bothered about the prospect.
"We both get along really well, and we bought the same things to design our room with, so we're really excited about it," Ashley Usener said. "We're not too worried."
The Hughes family, accompanying their daughter Camille to the dorm, began the lengthy process by unloading the contents of two cars onto the grass in the 800 block of Avenue A.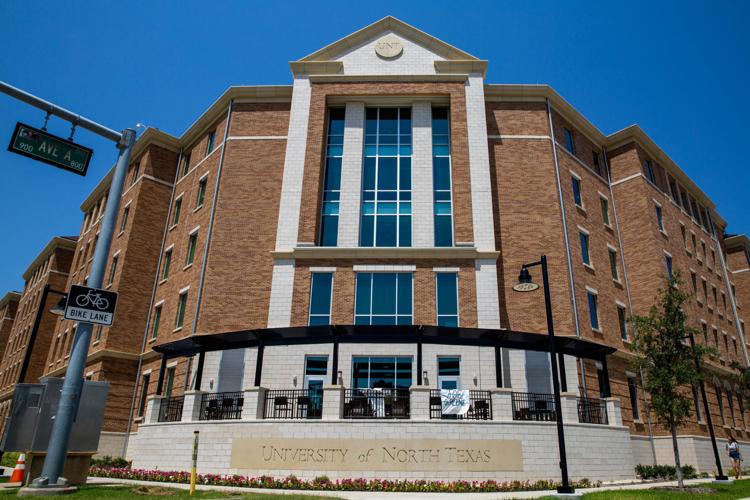 Camille Hughes, a recent graduate of Cedar Park High School in Leander ISD, planned to be a communication design major.
"I'm doing something with art, I don't know what yet," she said Sunday afternoon.
On their first trip up to her room, the Hughes family passed numerous others politely clawing their way on almost identical journeys. New furniture filled the floor with a sterile pleather smell.
After passing several male freshmen lugging mini fridges and pushing carts of belongings, Kelli Hughes, Camille's mother, wondered aloud if every other room along the hallway was filled with boys.
By the time everything was settled into the room and the families of each roommate had met, a rapid-fire interior decorating session began.