Dave Meder didn't set out to make a record during the pandemic.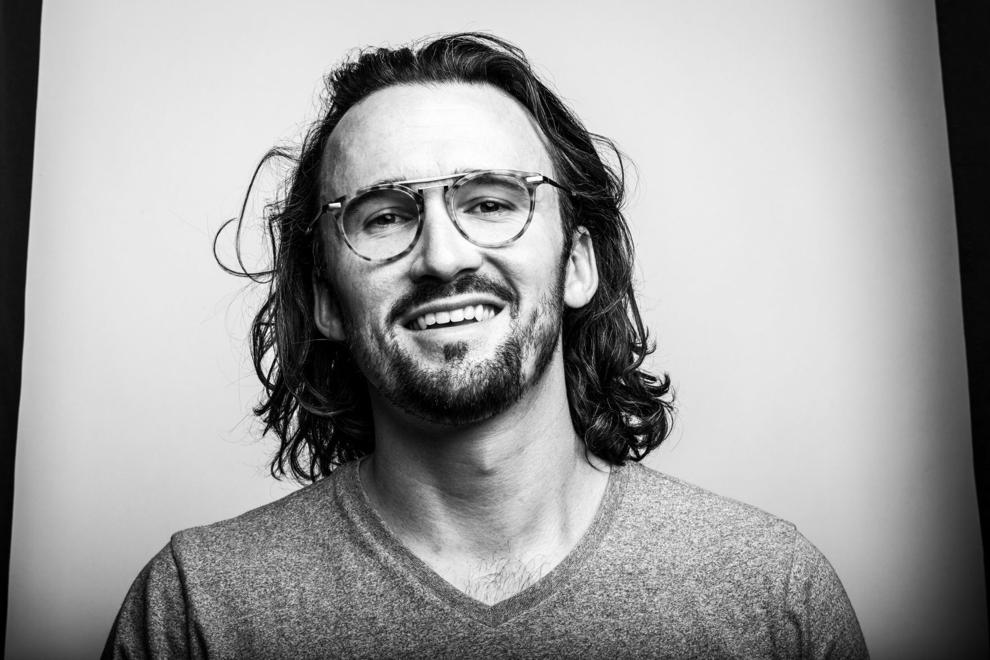 But when the University of North Texas music professor returned to some of his favorite literature — the poems and essays of 20th-century Basque-Spanish philosopher Miguel de Unamuno — he recognized a kinship between himself and the writer. He also recognized the way Unamuno responded to sociopolitical turmoil, and how music seemed to be a safe place for Meder to process his own anxiety, fears and hope.
"I discovered him in college, during my undergraduate years," said Meder, who teaches piano in the UNT College of Music. "I started out as a music major, but I left music and went into political science and Spanish."
Unamuno was a major dissident figure during Francisco Franco's rule, and Meder threads the ideas and ideals into his latest album, Unamuno Songs and Stories. For Meder, jazz was a fruitful place to muck around with his very American worries and dreams.
Meder earned his undergraduate degree at Florida State University. He recalls reading Unamuno in the original Spanish and finding connections with the thinker even then.
"I think there are a lot of things about him I identify with in my own life," Meder said. "He was a man of faith, but that didn't stop him from having a lot of issues with the church. He was also an intellectual; he was always thinking about secularism. I was brought up in the church — Southern Baptist, to be specific. Even in college, I was so attracted to Unamuno and his work. He finds these ways of not shying away from his belief in God, but also just railing against the church."
Meder joined his fellow Americans, watching evangelical Christians associate themselves and their faith with Donald Trump, who didn't shy away from admiring strongman leaders in other countries, from the Philippines' Rodrigo Duterte to North Korea's Kim Jong Un.
"When Unamuno was alive, the church at that time was tied in with all the right-wing figures," Meder said. "Through the whole sociopolitical shift, when the government ultimately installed Francisco Franco and became a fascist dictatorship, the church was allied with all that. Unamuno was very comfortable criticizing the church and the government. He was exiled for those criticism, and Franco ruled as a right wing dictator until 1975. He died under house arrest."
Meder said he wasn't interested in making partisan statements in the jazz record. Instead, he used Unamuno's writings to explore his own feelings about the United States, and the tectonic political changes it is going through. He gathered his trio — Marty Jaffe on bass and Michael Piolet on drums — to build a sonic foundation interpreting Unamuno's ideas. Guest artists Miguel Zenón, an alto saxophone player, and Philip Dizack, a trumpeter, joined the trio to embellish the music with solos and color. The musicians recorded most of the songs this year.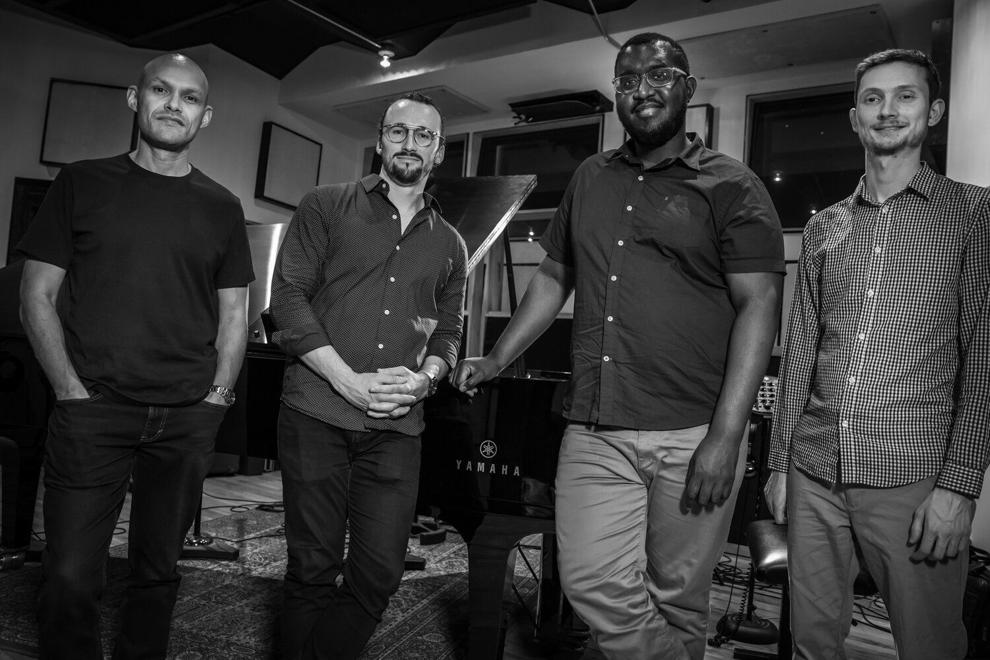 "The way I compose music is that it depends heavily on soloists who cannot just play really well, but soloists who can get inside the intent of the composition and really learn to feel how their improvisation or solo fits into the larger piece," Meder said. "That's what I feel about Marty, Michael, Phillip and Miguel. They can do the improvisation and think compositionally at the same time."
Songs and Stories is a sprawling work. It weaves thoughtful, subtle meditations on the philosopher's work, but Meder and his band aren't afraid to unleash angular, aggressive sounds and rhythms or surprise the listener with bright pops of humor, hope and the occasional dare to let your mood lift with Dizack's luminous phrases. Zenón doesn't show off when he easily could. In "The Lake and the Mountain," Zenón adds buttery phrases throughout the song, connecting Meder's uptempo accompaniment to slower, moody moments.
"'The Lake and the Mountain' comes from probably his best-known work, 'Saint Emmanuel the Good, Martyr,'" Meder said. "The lake and the mountain are two primary symbols. The mountain represents eternal life and the grand tenets of Christianity. The lake is a symbol of spiritual doubt, and wrestling with spiritual uncertainty. The story is about a priest who comes to realize he doesn't believe anymore, but he remains in his community, with his church, doing the work of the church. He has a lake inside of himself, and he projects the idea of the mountain."
The piece moves between two rhythmic feels. Grand, sweeping sections representing the mountain, and both hurried and slower sections recreate the flow and heaving of water.
"When it came to the instrumentation, piano bass and drums, I felt like I needed another sound," Meder said. "We brought in Miguel Zenón, who's more than an alto saxophone player. He's a MacArthur 'Genius Grant' winner and a prolific composer. I wanted him to lend more of a sense of duality, a feeling that we could go back and forth between those two distinct symbols."
The piece "I Look for Religion in War" has a cinematic heft to it, even suggesting a motif for the seeker in Unamuno's philosophical writings. Dissonance occupies the opening phrases of the song, with Dizack sneaking in to leave mellow, light-infused notes in a busy piece. Meder said Unamuno's work, titled "De la correspondencia de un luchador" expressed the belief that, for humans, the one true religion is war, with its ability to sort people into opposing forces, foist good and evil on them and then get on with the devastation and triumph.
"We're constantly striving for peace," Meder said. "But to get there, we have to have war. Peace gives us time to look around and to see what we don't have. So the piece is very aggressive and belligerent, but in the middle reaches this idyllic place. The essay I took this from is open to interpretation. For me, it feels like we're just going to be fighting all the time. It's this very dystopian take on war."
Meder's trio takes a moment to merge romance with nostalgia on the album with "If Ever I Would Leave You," a riff on Lerner and Loewe's lush ballad from Camelot (sung most memorably by the one and only Robert Goulet as the ever-idealistic but flawed Lancelot.)
But in the trio's competent hands, the track is a reflection on the love of country instead of a gossamer recollection about Petrarchan-style coupling. As Piolet and Meder converse on drums and keys, ever-so-slightly chasing one another, Jaffe interrupts with a fluttering heartbeat of uncertainty. A country can be like a hero or an anti-hero, after all, and Meder and company craft a fitting and nostalgic tribute.
The album came out at the end of October on Outside in Music.
Meder said the album is his bid of hope for American democracy that centers itself on truth and hope.
"Above all, we must at least speak out against the forces that would oppress us or deny us our rights," Meder writes in the album liner notes. For in Unamuno's words: '… to be silent is to lie, for silence can be interpreted as assent.' This album is my humble way of denying my assent."