The Foundation for Individual Rights in Education didn't get the response from the University of North Texas College of Music it asked for.
The Philadelphia-based foundation, which promotes and protects the free speech rights of students and teachers at colleges and universities, appealed to UNT on Aug. 6 to drop its investigation into professor Timothy Jackson and the publication he edits, the Journal of Schenkerian Studies. The foundation asked the college to respond to its letter by Thursday, Aug. 13.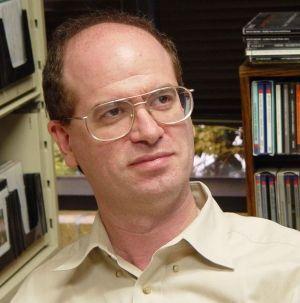 On Monday, Daniel Burnett, the foundation's assistant director of communications, said UNT hasn't responded.
"We don't let an ignored letter put an end to our efforts to defend student and faculty rights," he said.
The university announced in late July that it was investigating "the conception and production of the twelfth volume of the Journal of Schenkerian Studies, which is published by the Center for Schenkerian Studies and UNT Press." The investigation began after a group of graduate students in the UNT Division of Music History, Theory and Ethnomusicology posted about their dismay over the way Jackson and the journal rebutted a presentation by music theorist Philip Ewell at the Society for Music Theory's 2019 meeting.
Hunter College professor Ewell, who is Black, presented a plenary talk arguing that Schenkerian analysis promotes "a white racial frame" for music theory. According to Ewell, racism informed the work of Heinrich Schenker, an Austrian composer and theorist who died in 1935.
Jackson joined about a dozen of his peers to rebut Ewell's presentation in the latest edition of the journal. Ewell said he was never notified about the publication and wasn't given a chance to respond.
The graduate students posted a petition on Twitter asking the College of Music to investigate and possibly discipline any faculty involved in the edition. Among the complaints were allegations that the journal subverted its own editorial processes to rebut Ewell, and that some of the scholarship in selected rebuttals wasn't up to snuff for publication. Students also said some rebuttals promoted racist stereotypes in criticizing Ewell. The petition alleged that the college has a reputation for racism and sexism.
The petition earned support from some music faculty, and the Society for Music Theory said some of the submissions published in the journal violate the society's harassment and ethics policies.
The foundation says Jackson and the journal are protected by the First Amendment and academic freedom, and that the best way to counter speech that some deem offensive is scholarly criticism in the classroom and publication.