CROSS ROADS — Free meals for area students are still easy to come by if you know when or where to look.
At least 12 sites across Denton ISD are passing out meals to students during the week.
Unlike summer 2020 when many school districts leapt to action in order to get food into children's hands, this summer in Denton ISD is closer to what one might expect in pre-pandemic times.
The S. Tracy Howard Project, a local nonprofit, is operating 11 sites spread mostly across central Denton. Locations vary from city buildings to schools to housing developments.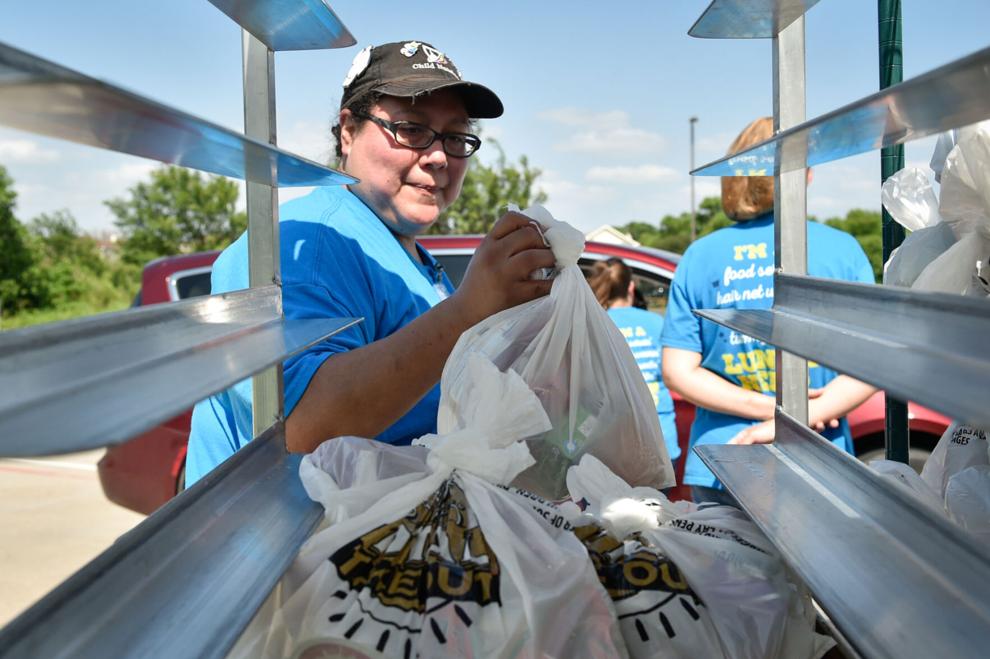 A small team of child nutrition workers passed out four-day meal bundles from Cross Oaks Elementary School on Thursday afternoon in Cross Roads.
Liz Raftery, director of child nutrition for the district, said the district saw a gap in feeding locations along U.S. Highway 380, and Cross Oaks Elementary had been one of the more popular sites for food distribution this past year.
Those factors led to Denton ISD opting to operate its own site two days a week this summer.
Raftery said the typical school year's menu gets translated directly to the meal bundles each Monday and Thursday at Cross Oaks.
Any students can get their meal bundles free of charge thanks in large part to an extension by the U.S. Department of Agriculture.
The department approved free universal meals through its free and reduced-price meal program nationally to combat child hunger amid the pandemic, but the federal agency already promised the program would be funded at least through the 2021-22 school year.
"These aren't necessarily DISD students," Raftery said. "They might be from surrounding districts, as well."
If the child is not present, Denton ISD simply asks for some sort of documentation such as school ID or birth certificate to show the person or people receiving meals is 18 or younger.
Meals have to meet a strict set of criteria in order to qualify as reimbursable through the federal government. That means families can't simply pick and choose what items they take from the pre-packaged bundles.