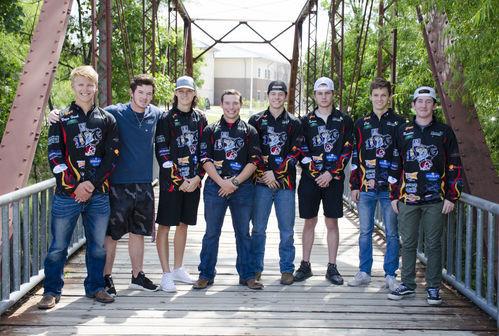 There's a reason it's called fishing and not catching, something the Guyer High School bass fishing team has some experience with.
"Sitting in the heat or the cold for eight hours and not getting a single bite just plays with your mind," senior Tyler Barton said.
"It feels like you just got punched by [UFC fighter] Conor McGregor," added senior Bryce Hauk.
"It's the same exact feeling as playing this really hard baseball game or football game," senior Tucker Nickells said. "It's the ninth inning or the fourth down and you lose at the 1-yard marker. You know what you're doing. You just can't find a way to pull through to win."
Make no mistake, the anglers have caught more than a few fish this season. Otherwise, they wouldn't be headed to the Texas High School Bass Association's state tournament next weekend on Lake Sam Rayburn near the Texas-Louisiana border.
To qualify for the contest, eight team members caught roughly 22 pounds worth of bass between them during their regional tournament at Lewisville Lake in April. As they prepare for their own ninth inning, the team notes their rocky North Texas lakes are a stark contrast from the sandy grass of Sam Rayburn.
"It's a whole different ball game for us," Nickells said.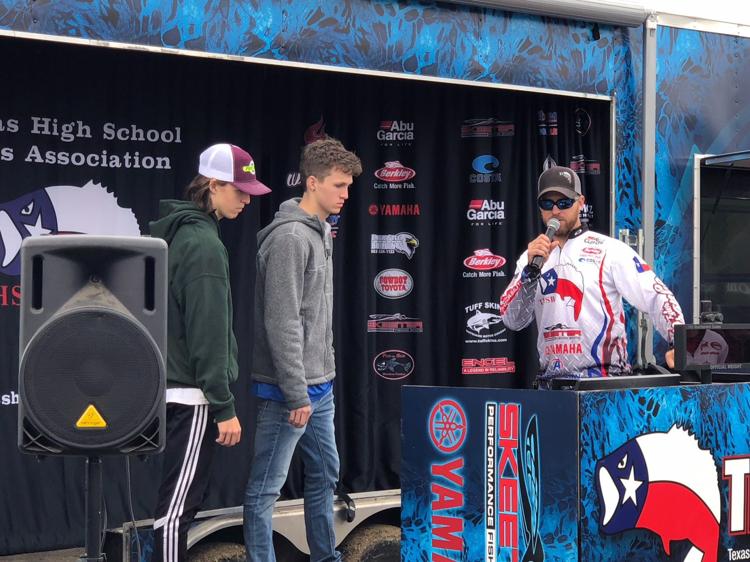 But the boys are comfortable on the water. They all picked up their first rod when they were toddlers, taking cues and advice from their grandfathers. As they got older, they turned to YouTube tutorials or approached the older folks perusing the aisles at Bass Pro Shops, men who seemed willing to give away their secrets.
Although the boys gladly will trade tips on what lures to use or the best way to cast a line, they keep their favorite spots on the lake to themselves until the final weigh-in. After all, each of them is trying to catch Moby Dick, the name given to the biggest, most elusive bass that swims through every lake.
"It's always a competition to catch those double-digit fish, the ones who break the trolling motor," Hauk said.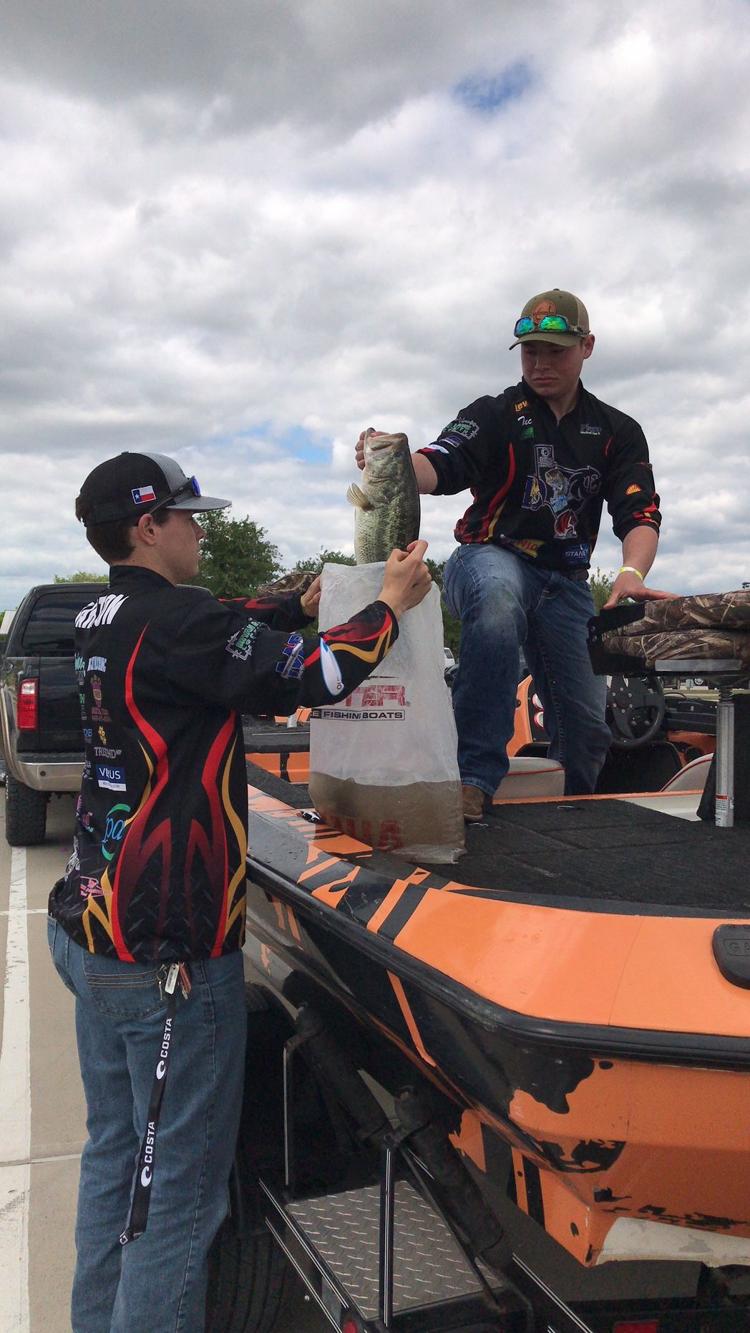 At the state tournament, the competitors will split into pairs and spend about nine hours on the water each day. Each pair will try to catch up to five fish between them, with each being more than 14 inches long.
The pair with the highest weight at the end of two days wins the contest, but the Guyer team is just happy to find a way to unplug every now and then.
This is the second year the team has been competing in tournaments. Before Barton and Hauk founded the team three years ago, the boys were just "pond hoppin'," as Nickells put it. Even though the Guyer team is relatively new, the sport of fishing seems to have caught on in Denton ISD.
Anglers from Braswell, Denton, Guyer and Ryan high schools competed at this year's regional tournament. The trend has trickled down to younger kids as well. Cross Oaks Elementary School physical education teacher Collin Jones started a fishing club on his campus to give kids some fresh air and a new skill, even though it can be tough to get the hang of at first.
"I think our record was eight rods tangled together at one time," he said in a district video.
When the Guyer team was asked to measure with their hands the biggest fish they've ever caught, the real fish stories started to come to light. As with any true angler, their hands drifted farther apart as they spoke. But at the same time, each angler knows that the quest for Moby Dick is never finished.
"Once you catch that big one, you just want to catch a bigger one," Barton said.CAITLYN JONES can be reached at 940-566-6862 and via Twitter at @CjonesDRC.