Dorothy Adkins recreated a tradition six years in the making Wednesday morning.
She took to the halls of her namesake elementary school in the Lantana community to greet students on their first day of school.
"This is a tradition we cannot stop," Principal Erin Vennell said.
Long before she arrived Wednesday morning, parents escorted their children through spatters of a drizzly morning.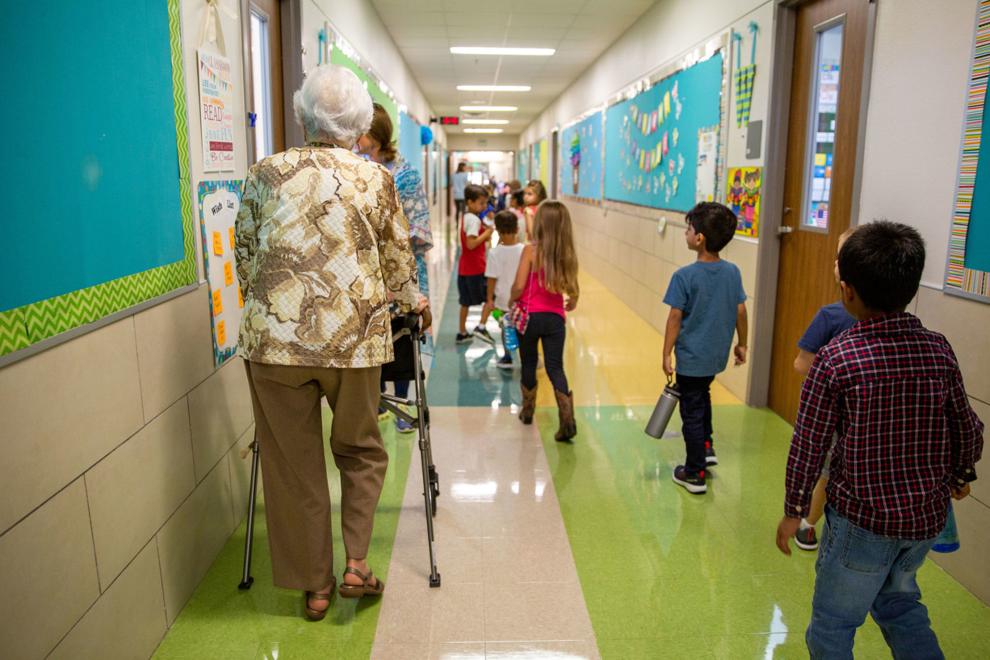 "Stand right there, this is for Grandma," one young mother said, urging her charge toward a barren flagpole for a picture.
Seeing the opportunity for one final snapshot, more parents positioned their soon-to-be students out front for a parting picture.
Kim Schafer had just dropped off her second and fifth graders when she described the early morning mood as one of excitement and apprehension — for her kids, that is.
Speaking for herself, she said she's happy, "just ready to get back into a routine."
Satish Devarj, who had just dropped off his third grader, echoed those sentiments.
"When we move to a new grade, it's always something new to learn for the kids," he said.
According to a Denton ISD news release, 29,195 students had enrolled by the first day of classes, up from 27,045 one year ago.
From prekindergarten through 12th grade, 29,586 students were enrolled at the end of the 2018-19 school year.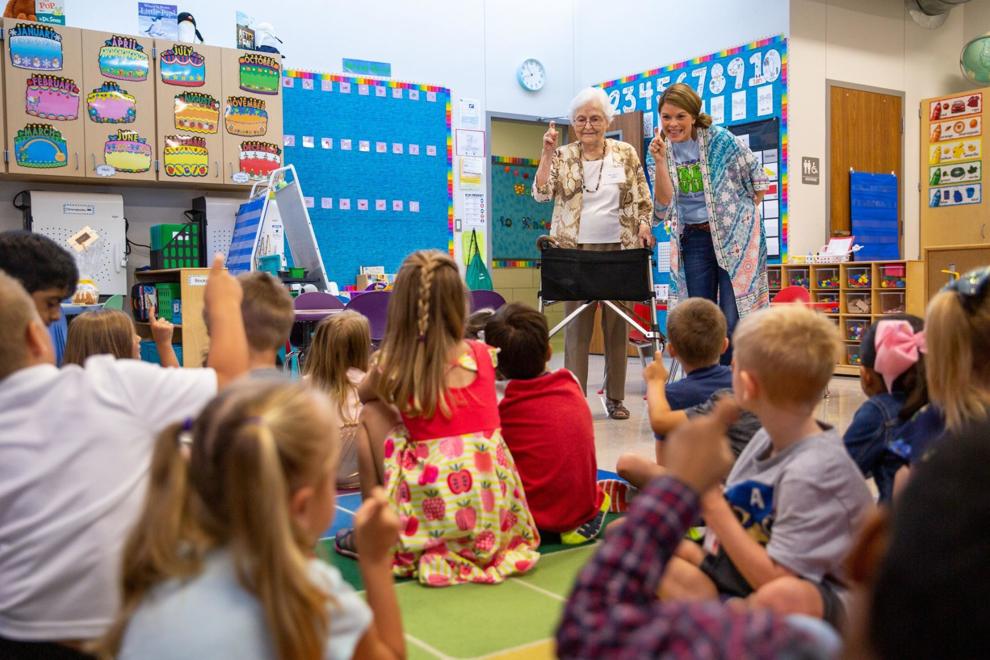 By the time Adkins arrived to the campus late Wednesday morning, only a few straggling parents were to be seen. No matter, she was here to see the students.
Although her 100th birthday is approaching in December, Adkins stays involved with the school throughout the year for various events. She hasn't missed an opening day since Dorothy P. Adkins Elementary School opened in 2014.
Vennell said Adkins still writes lesson plans and stays up to date with curriculum so she can speak to students about what they're learning in real time. Students and staff alike were excited for students to share their writing with Adkins during a special day honoring writers later in the school year. During that time, Adkins is expected to share some of her own writing about her childhood with those present.
"I want to be Dorothy Adkins when I grow up," Vennell said before beginning the morning's tour.
The southernmost school in Denton ISD was named after Adkins due in part to her instrumental role in desegregating the district in the 1960s, as well as her years spent in the district as a teacher and school board member.
"So boys and girls, this is Mrs. Dorothy P. Adkins: Does that name sound familiar to you?" Vennell asked Macy Arel's kindergartners just hours after they'd gained the distinction.
Not all classes had a strong answer for that question.
"Maybe she's named after [the school]," one student in Mauri Audirsch's class postulated.
Vennell agreed that, maybe, that would make sense, but she pointed out that the school was roughly the same age as the students seated around a colorful area rug. She gently pushed students to flip that equation.
"Maybe she's the first teacher?" an excited girl added with just the hint of a question mark.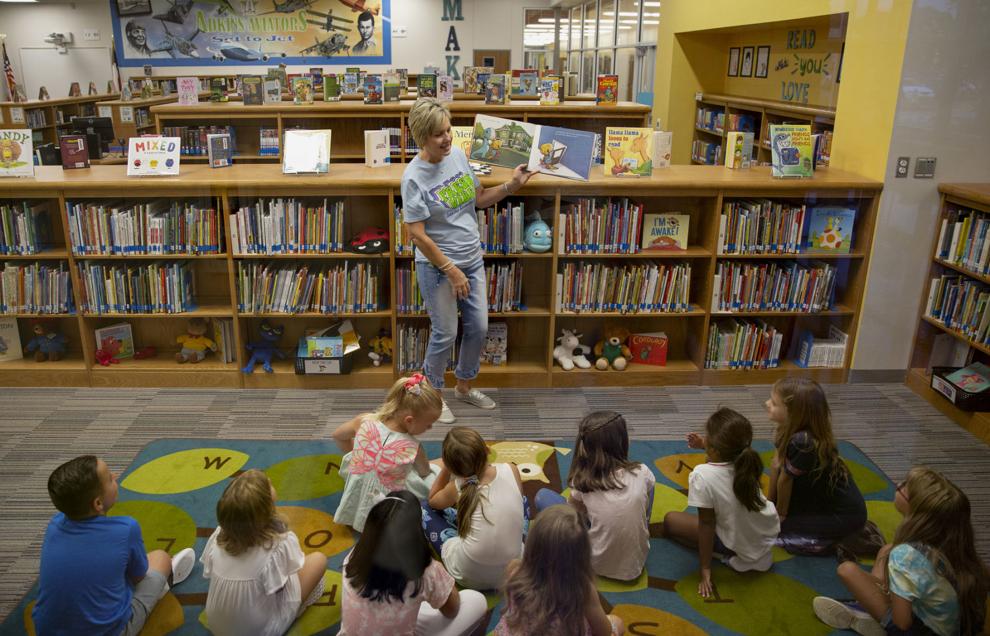 Finally, Vennell revealed the surprise to a chorus of gentle astonishment.
"And I'm so happy to have such a wonderful school — with beautiful, happy children — have the same name as I do," Adkins added. "It makes me feel so good."
The day's tone was set during her very first stop to Arel's classroom. At the prompting of their teacher, a tiny chorus of "Have a great day, Mrs. Adkins" crept upward.
"Oh, if it's as good as the start, why it's going to be a great day," she responded.