Denton ISD took large strides toward the construction of two drastically different campuses during this week's regular school board meeting.
Board members on Tuesday unanimously approved the guaranteed maximum construction price of $27.6 million for Elementary School No. 25 in the Sandbrock Ranch housing development east of Krugerville — but they also received an early briefing on plans for an entirely virtual campus.
The virtual campus would boast dedicated, online-only teachers, as well as its own principal, and Denton ISD officials say they hope to see it online in time for the start of the 2021-22 school year.
It would cater to kindergartners through eighth graders and would replace the district's existing online option, ConnectedLearning.
Unlike ConnectedLearning, the K-8 academy would not be structured to have students move in and out based on the state of the pandemic or other considerations.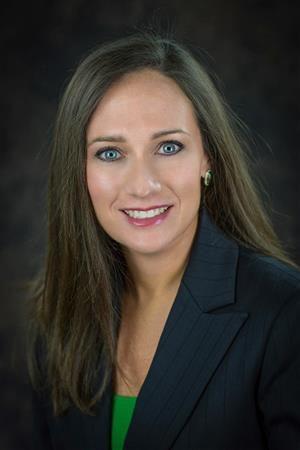 Superintendent Jamie Wilson, addressing board members Tuesday, was clear the online academy would be a distinct K-8 campus. He said officials thought they could handle high schoolers with existing virtual options.
Lacey Rainey, an area superintendent over the Denton High School attendance zone, said registration for the virtual campus would open in March and remain open through the summer.
She said registrations in March will help the district get a handle on how many students they might be accommodating with the program, which would help the campus's eventual principal determine how many teachers would be needed.
Denton ISD teachers who are interested will be able to express interest in the program, but the principal will be able to select who would be best for the program.
Rainey said she and other area superintendents are working on the K-8 academy's structure with the 2021-22 school year in mind, but it's possible it might live on into the future.
"Our hope is that if it goes really well and students are loving this … it can definitely be a long-term solution," she said via phone Wednesday.
As of this month, roughly 26% of Denton ISD's total enrolled students were taking classes virtually. That equates to 8,020 students, according to Tuesday's board meeting.
While remote classes aren't a fit for everybody, local educators have long made clear some students are flourishing in the model.
The district's biggest fear, from a financial standpoint, would be if a large portion of those 8,000-some students opted for home-schooling or other virtual options if Denton ISD were to entirely do away with the ConnectedLearning option in the 2021-22 school year.
If the worst were to happen and all 8,000 left the district, Denton ISD would be out about $64.1 million in funding. Because upward of 80% of its budget goes toward personnel costs, that unlikely hypothetical could mean more than 800 staffers would lose their jobs after such a dramatic enrollment hit.
As of Wednesday, Rainey said the district didn't really have an upper threshold on how many students it would be willing to accommodate for the virtual academy.
Much like traditional brick-and-mortar schools, the academy would be open to out-of-district transfer students, so Denton ISD might even pick up some students whose families lived in districts that had scrapped their respective online learning models.
Officials confirmed the job for the academy's principal would be posted shortly, and they would look to hire people for the program from within the district.
There seemed to be no doubt there would be enough interest in online-only teaching to staff the K-8 academy for the first year.
Teachers would preferably work on-site out of a district hub, though Rainey said it hadn't been decided yet where that might be.
Board members Tuesday were hopeful about what this model might become if it were to become successful.
"I think this is an area where … we can get a real toehold in the virtual world," board member Charles Stafford said Tuesday. "Brick-and-mortar is expensive, y'all."