Four students walked away from a Wednesday morning presentation at Denton High School with brighter job prospects after participating in the HVAC dual-credit program through North Texas Central College.
Denton ISD's Caleb Conder and Jacob Murray were awarded summer apprenticeships with Spectrum Heat and Air. Ben Norvell of Denton ISD and Wesley Spence of Lake Dallas High were awarded paid internships with TDIndustries.
Spence, a high school senior, said he's excited about the prospect of the summer internship.
He likes that the heating, ventilating and air conditioning industry allows him "to feel accomplished in the work that I do working with my hands," he said.
He hopes the internship will give him to chance to jump right into the industry somewhere in Denton County.
"I'm interested in the knowledge and everything that I can get from it," he said.
The program is a collection of expanding partnerships with high schools across Denton County in which Denton High serves as a hub for students from various local schools.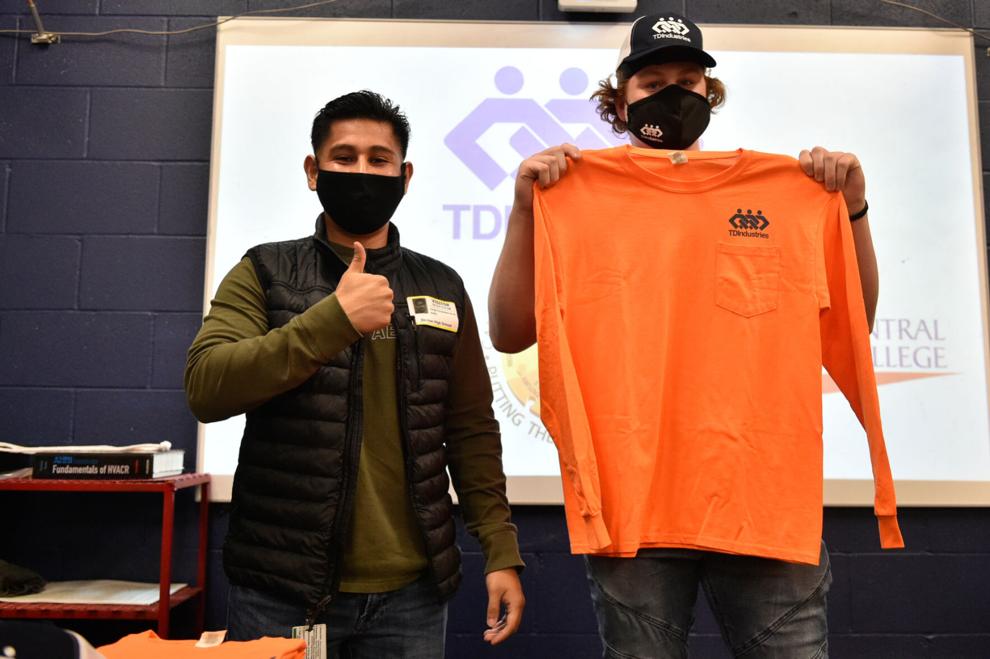 Mike Brucia, an HVAC instructor with NCTC who helps lead the dual-credit partnership, said it started in 2018 at Denton High.
"It's taken a little time — especially with COVID — for us to get our feet up under us and get it operating properly," he said.
He said he was contacted to help run the partnership when it was first being discussed a few years ago.
Brucia decided the industry had been good to him and it was high time to give back, so he sold his business and started teaching the next generation of industry workers.
The program has since secured a job for just about every graduate who wanted one right away.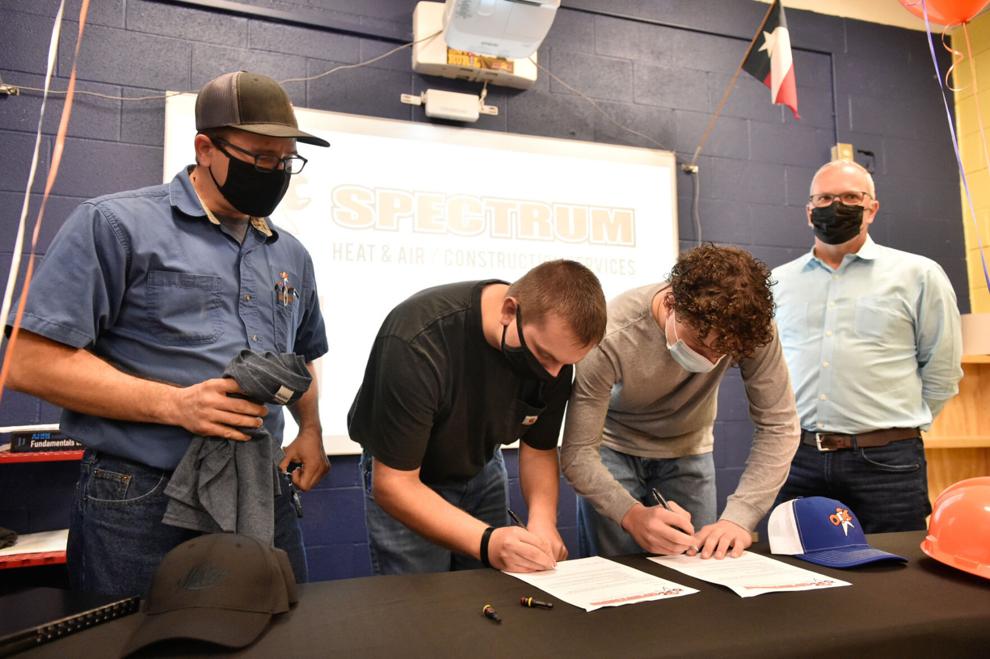 He said Wednesday's event was the first of its kind.
"Many of our students are hired right out of the classroom without any fanfare," Brucia said.
He said companies will call regularly looking for students and recent graduates to employ, and only a handful of his students this year haven't secured themselves some sort of industry work.
"These are not low-wage jobs ... they are skilled trade jobs that pay a living wage," he said. "You can actually support yourself off of the money that you'll earn in this career field."