Early mornings don't affect Emma Carpenter the way they used to.
Rather than staying in bed late to relax and then waking up five minutes before her classes on Zoom, she's out of bed by 7 a.m. every day to deliver for Uber Eats in Denton. She knows the more daylight she has, the more money she'll earn.
Carpenter's job as a delivery driver came unexpectedly as COVID-19 swept the United States in early March. As restrictions tightened, her job at Complete Health and Wellness, a Lewisville chiropractic office, was put on hold.
Now more than ever, delivery driving is becoming an attractive job option for individuals who need a little extra cash, especially college students, but the risks of COVID-19 loom over them as they try to maintain safety for themselves and the public.
Carpenter hurriedly wraps her dark brown hair into a ponytail and throws on a tank top, exposing her tattoo-covered arms. As she gets into her car, she opens the Uber Eats app on her phone and turns on her location, allowing her to pick up orders.
She drives a small gray Honda Fit, with a license plate cover that says "Clayton." Her family members all have names for their cars, which have nametags to match.
CDs are strewn across the floorboard, bottles of kombucha nestle in the cupholders, empty Juul pods are stuck in between the seats, and air fresheners hang from the rearview mirror. She claims she's a neat person and that everything has its place in her car.
When the music is loud, the car doors shake, the speakers buzz and the mirrors vibrate to the beat.
Her phone dings, alerting her to a new order. It's McDonald's this time.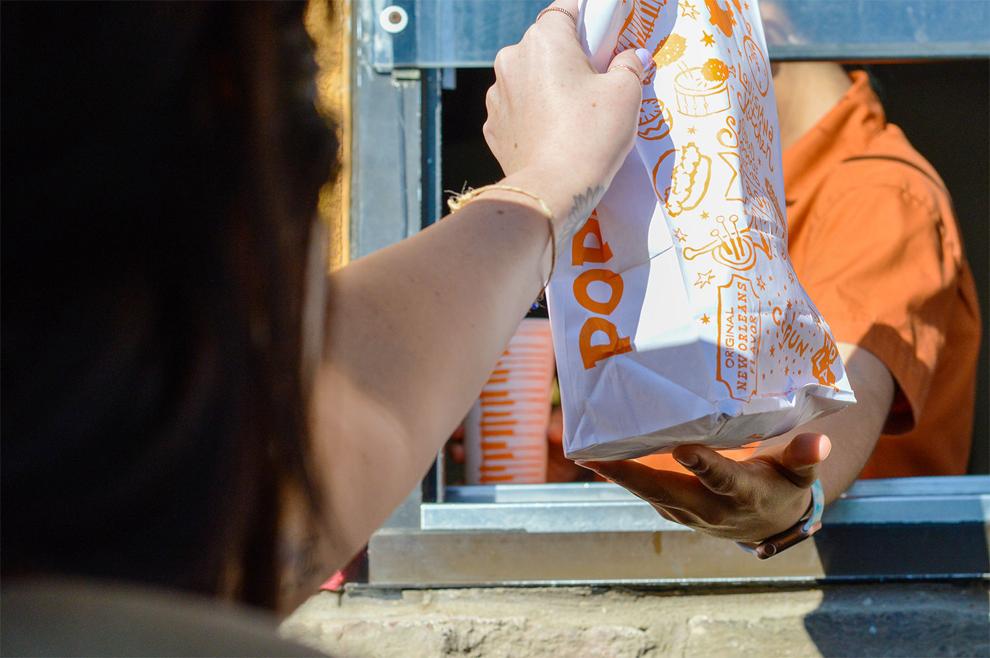 "I have an Uber order for Jack," Carpenter announces as she careens into the drive-thru lane.
"Pull up to the next window," the employee responds flatly. The employee seems more tired than Carpenter is.
The McDonald's employee, with a lopsided visor and sunken eyes, hands her a brown bag with the customer's order inside. Carpenter pulls out of the parking lot with directions to the address the customer provided.
Outside the customer's house, Carpenter grabs her mask and pulls it over her face, clicking a button on her phone notifying the customer of her arrival. She walks to the door and sets the order on the doorstep, then walks back to the car and waits for the customer to grab the food.
She waves a universal "thank you, have a nice day" at the customer as she shuts the car door and removes her mask. Her smile is melancholy, wishing she could shake a hand or smile a real smile at a customer without the guise of a mask.
"This is the new normal," she sighs.
A rise in delivery services
Carpenter, 22, is a University of North Texas student who experienced the shock of COVID-19's job losses firsthand.
As a public health major, Carpenter had worked at Complete Health and Wellness as a receptionist before stay-at-home orders hit. Once her office closed down, she was forced to find income elsewhere.
As it turned out, Carpenter's income from Uber would be the only pay she'd receive for the next six months.
Carpenter balances classes, a social life, exercise, work and making enough money on Uber Eats to feed herself. It's a merciless cycle whose grip only tightens as the pandemic continues to wreak havoc on the definition of "normal."
During the pandemic, people have grown to rely heavily on services that help reduce the time they're out of the house.
Delivery services such as Uber Eats, DoorDash, Grub Hub and Favor started out making convenience a luxury, a world in which food could be left at your door with a few clicks from your phone.
From 2019 to 2020, monthly Uber Eats users grew from 21 million to 25 million, with revenue growing from $819 million to $1.2 billion.
DoorDash, the current delivery service champion, reported revenue of $1.92 billion for the first nine months of 2020, up more than three times from the same period a year earlier.
The company reported a profit of $23 million for the first time in its history during the second quarter of 2020.
Overall, the global online food delivery services market grew from $107.44 billion in 2019 to $111.32 billion at the end of 2020, according to Business Wire.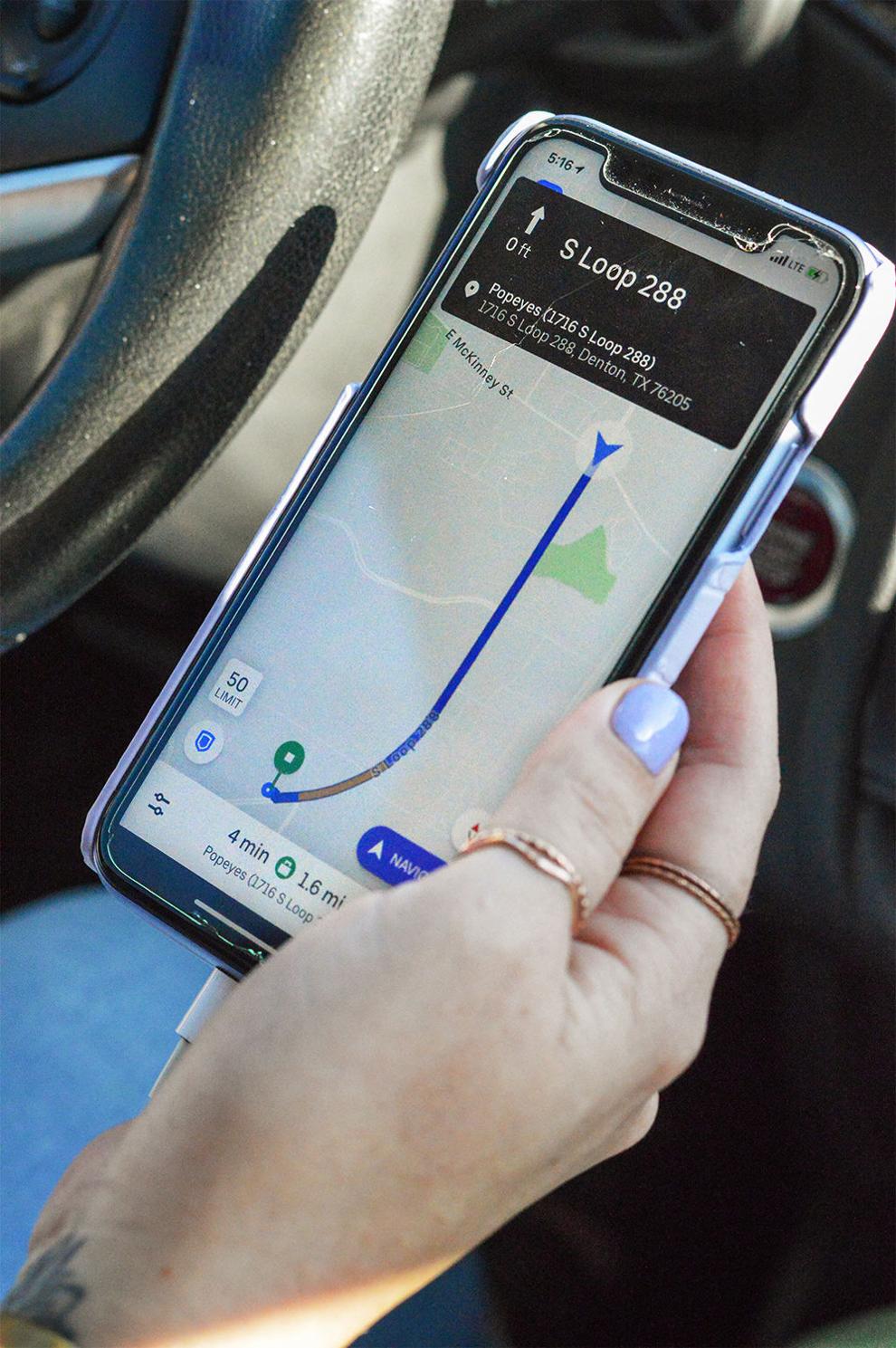 The term "essential worker" has been used so frequently in these unprecedented times, but it rings true, regardless. Many people have been fearful to leave the house, or can't leave because of health concerns, and their only option is to get food delivered to them.
Delivery drivers are among the unsung heroes of the pandemic.
Even grocery stores and pharmacies such as Walmart and CVS are connecting with food delivery services so people can have their personal needs delivered right to their door, eliminating all possible human contact.
"I was a little cautious about going out and delivering when quarantine first started, because I wasn't sure about COVID and how susceptible I would be to getting it," Carpenter said. "But at that point, I wasn't making a consistent amount of money, so I didn't really have a choice."
Even college students who managed to keep their jobs during quarantine and beyond turned to delivery driving to keep themselves financially steady.
Makayla Lockhart, 19, is a UNT journalism student who started working at McAlister's Deli in February 2020, right before stay-at-home orders began in the United States.
"I almost wish I hadn't kept the job, because it was so hectic trying to get everything in order once businesses started shutting down," Lockhart said. "We were scrambling to set up our delivery services during that time, establish social distancing policies and just trying to keep everyone happy. I basically lost sight of my own safety because I was trying to do the same for our customers."
As the pandemic hit, Lockhart started driving for DoorDash so she could maintain her same income, since her hours at McAlister's were severely reduced.
"I was only getting scheduled maybe 10 hours a week when normally I'd work 30," she said. "DoorDash was my only option because no one else was hiring."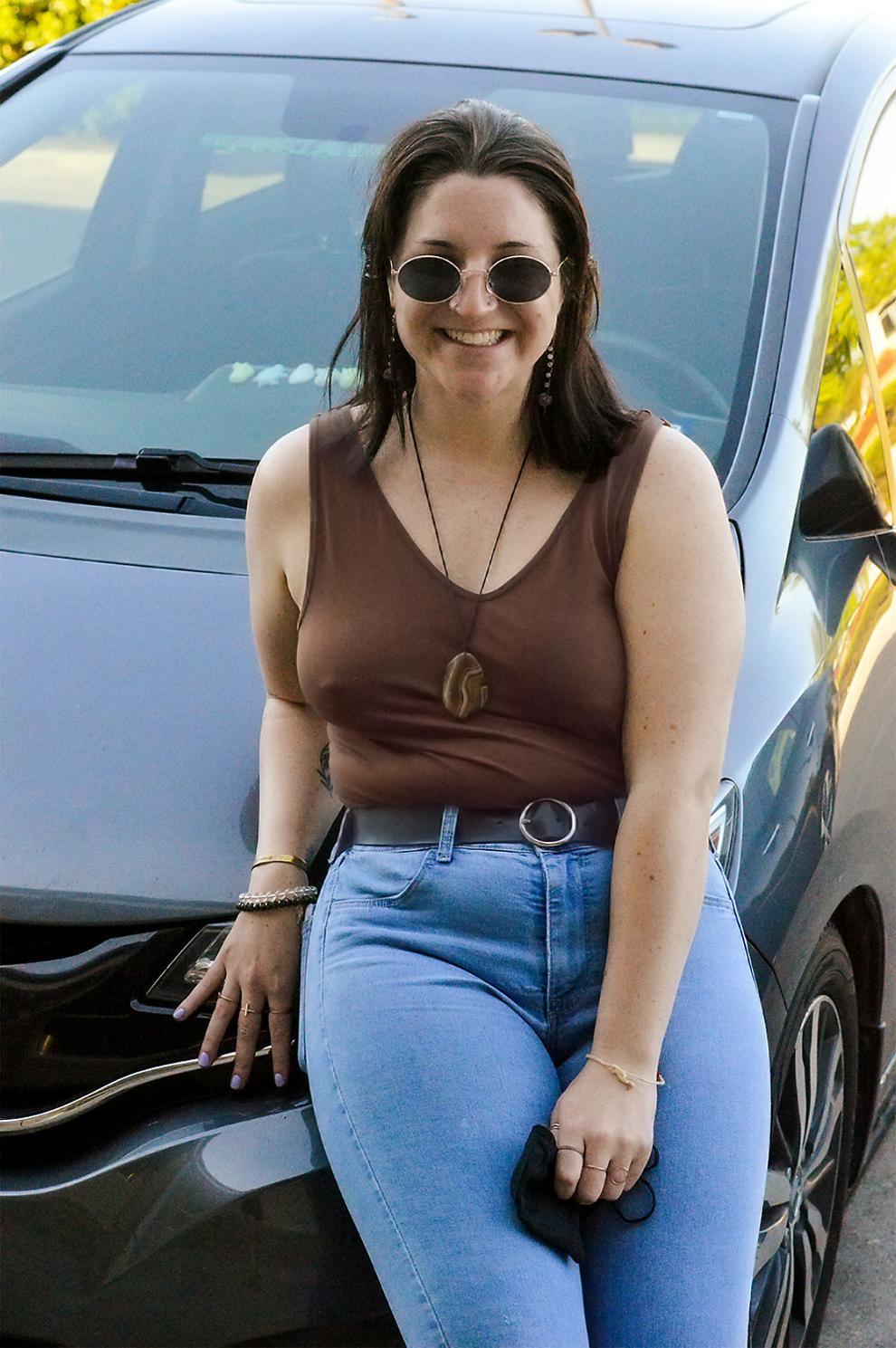 'Not a stable job'
It's no easy job being a delivery driver.
With Uber Eats and DoorDash, an average order can net the driver about $5, with tips added on when the order is completed. Depending on the wait time at the restaurants and travel time to the customer's home, drivers make about $12 an hour.
This seems like good money to college students, but because of the pandemic, some restaurants have been swamped with online orders. A driver may have to wait 20-30 minutes before the food is ready to go.
Once the driver arrives at the customer's home, an hour or more may have gone by. By then, the driver has made only $5 simply because of wait time.
"It's super frustrating when people don't tip either, because I'm making below minimum wage at that point," Lockhart said. "It's a job you have to do day and night to make good money."
Carpenter hasn't seen much of a spike in tips either. "Some people are generous with tips, but it's very rare," she said. "Thankfully, now I'm making more money on Uber Eats than I did at Complete Health and Wellness, but it's not a stable job."
Over the past several months, restaurants have reopened with increased seating, markers for social distancing, and digital menus to reduce employee contact with customers and surfaces, but delivery drivers are still just as busy.
"I think delivery drivers are going to be a vital part in keeping businesses running smoothly until this pandemic passes, but I know they're probably even busier than we are," said Mattea Edmonson, a barista at Denton's West Oak Coffee Bar. "Even when we were to-go only ... people that have come in to pick up delivery orders have been so helpful in taking some of the stress off."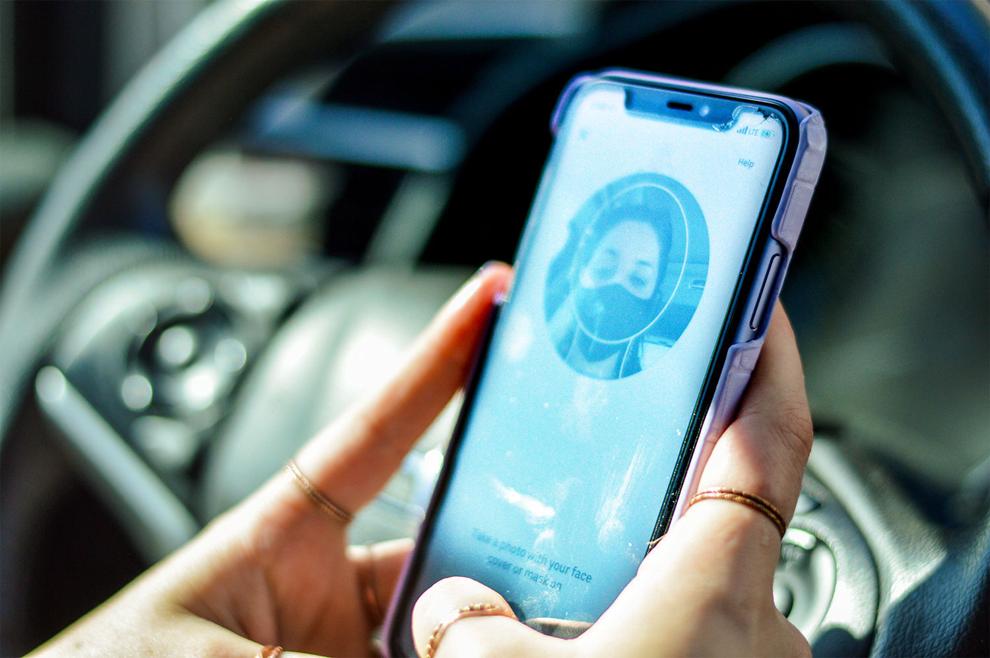 Extra precautions
In response to COVID-19 restrictions, delivery services added extra safety measures for drivers and customers. Contactless delivery is now the primary drop-off option, in which the driver texts the customer a picture of their food at the door, and masks are required for the driver when picking up and delivering food.
In the Uber Eats app, drivers are also required to take a picture of themselves wearing a mask to make sure they and the customer are kept safe. A COVID-19 questionnaire follows, where the driver will indicate if they have any symptoms of the virus.
Carpenter advises customers of any delivery service to wash hands properly before eating, and to discard the packaging that delivered food comes in after finishing a meal.
"It's simple actions that add up to one big one," she said.
It's 7:36 a.m., just after the McDonald's run, and Carpenter's phone dings again.
It's another breakfast order, this one from Panera.
She cranks up the air conditioning in her car to drown out the morning's dense humidity.
Watching as the sun creeps above the horizon, she shifts into drive.