It is time for the summer reading program throughout Texas, a program administered through Lone Star State libraries — in cities big and small.
This year's theme is "Tails and Tales."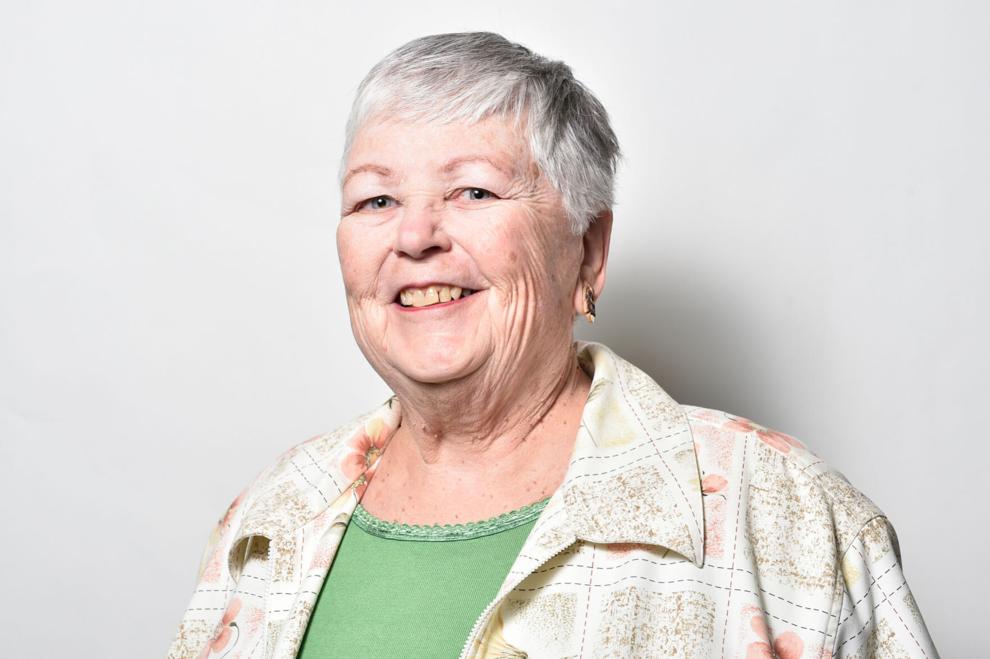 Sign up online or at your favorite branch of the Denton Public Library to be a part of the program. This column will focus on the "Tails" portion of the theme. My granddaughter Ella and I sat down with a large selection of books I thought were worthy of being included and I read them to her. She then selected the 12 that are in the column.
I cannot think of a better book to begin this theme than Animals Brag About Their Bottoms (Maki Saito, Greystone Kids, 2020, 24 pages, $16.95). So simple in concept, yet Ella and I both think it is hilarious! Each animal shows its bottom and tells why it is special. Some bottoms are round, some are big. Some bottoms have stripes or patterns. There are fluffy bottoms, heart-shaped bottoms, and even some that are spiky. The animals are boldly depicted on a bright white page that sets them off. The next time we go to the zoo, we will have a different perspective!
For both beauty and inventiveness, we picked Counting Creatures (Julia Donaldson, illustrated by Sharon King-Chai, Dial Books, 2021, 48 pages, $20.99). The illustrations are gorgeous — boldly colored and exquisitely drawn. There are intriguing die-cuts on the cover and throughout the book. Each page has a differently designed flap or a die-cut. The text is rich in descriptive language, counting the babies that an animal has. For example, the three leopard cubs are tottering, swaying, pouncing and playing. The count goes from one to 10, then by multiples of five to 30. There is so much to see and do in this book that it will engage the reader multiple times.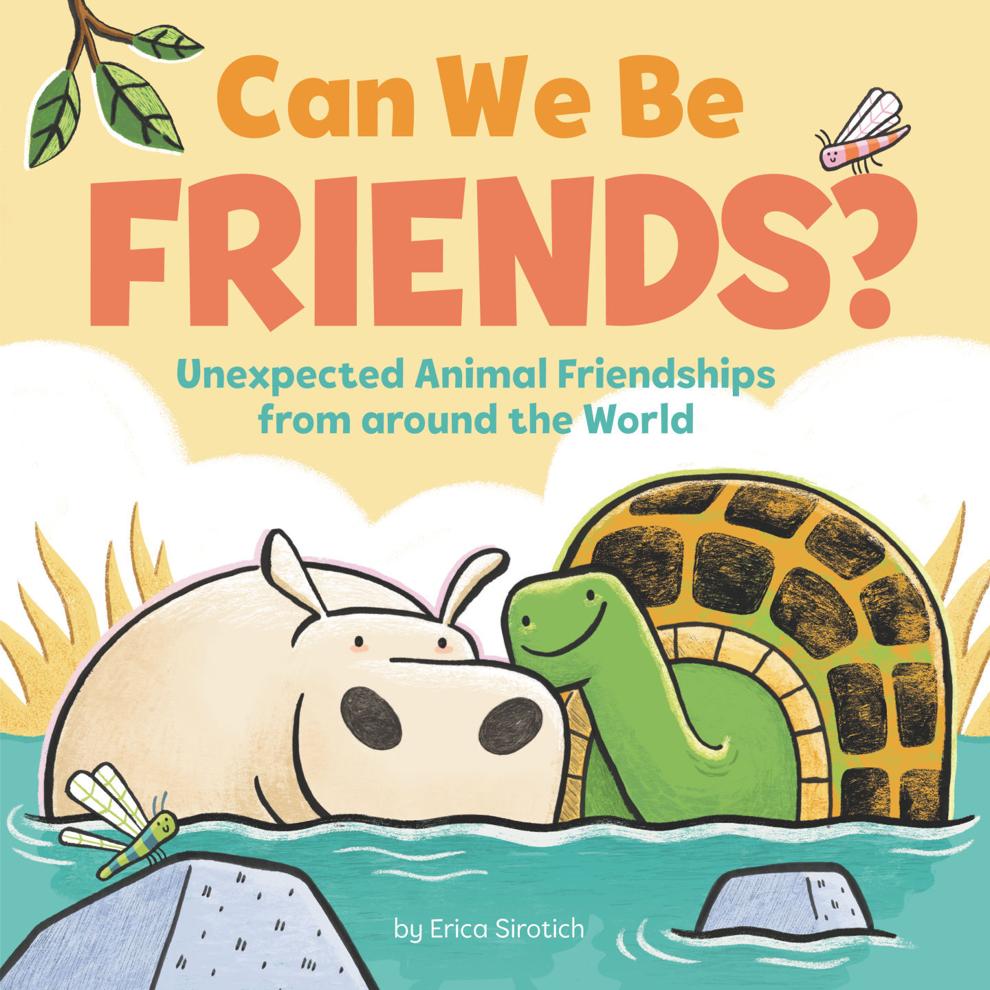 Finding friends is so important for young children. Can We Be Friends? Unexpected Animal Friendships From Around the World (Erica Sirotich, Harper, 2020, 28 pages, $17.99) begins with the question "Can you be friends with somebody who is very different and not at all like you?" It then proceeds to a double-page spread with two very different animals. The next two-page spread relates a true instance of the two animals being friends. A cheetah cub was the runt of the litter in a zoo in Virginia and was ignored by his family. A puppy at a nearby shelter was the same. The two were put together at the zoo and live together today. Many of us know of the gorilla Koko's love of kittens. The most unusual one, for me is a dog and a bottle-nosed dolphin in Ireland who play together every day. This is a gentle lesson in looking beyond the obvious for your friends.
100 Animals (Steve Jenkins, Houghton Mifflin Harcourt, 2021, 14 pages, $9.99) is a board book that is attractive to children of a span of ages. Each double-page spread depicts animals in a specific category: underwater animals, underground animals, airborne animals, etc. The drawings are clear and colorful, and each page has a flap to be lifted. Young children can use it for word identification while older readers can use it as a jumping-off book for further research.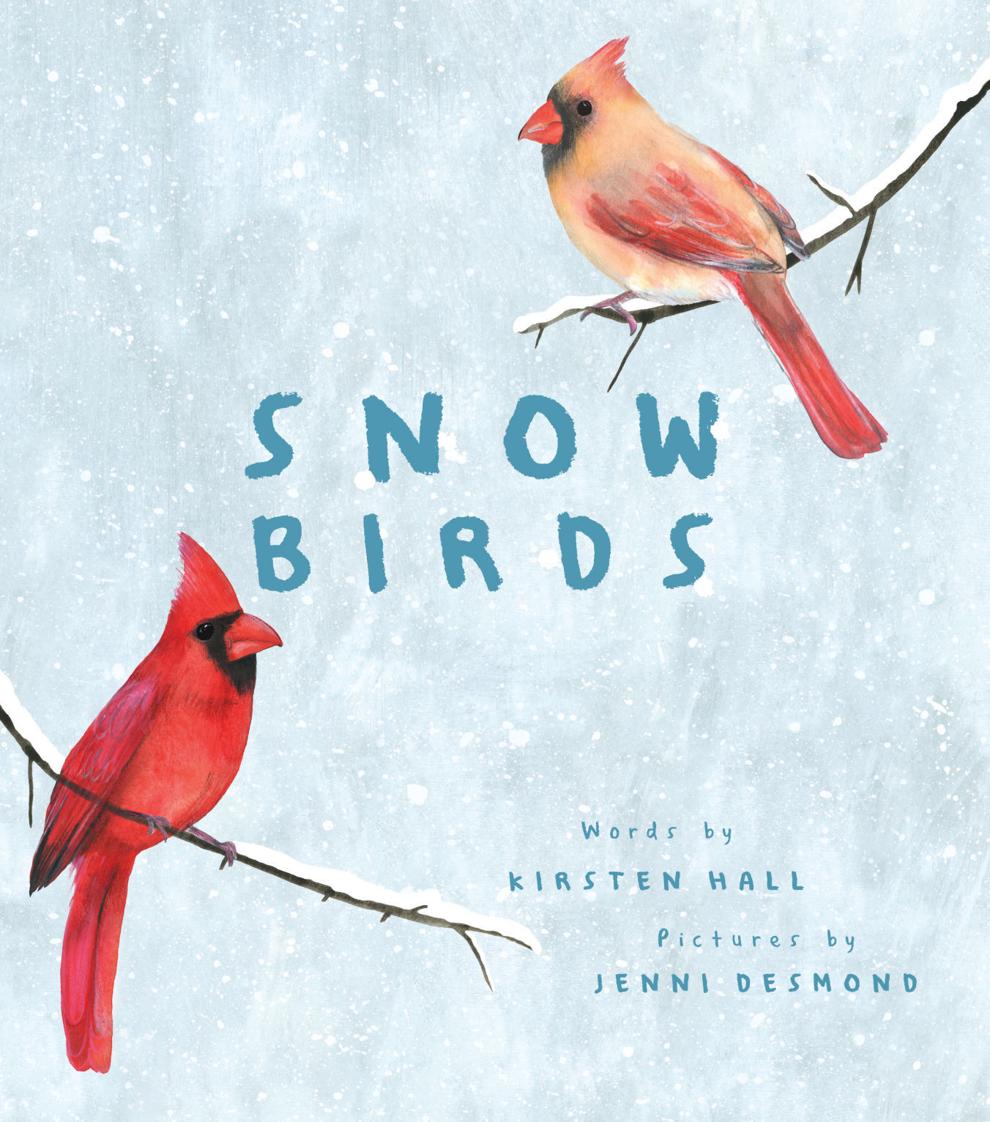 I know that summer is on the way, but Snow Birds (Kirsten Hall, illustrated by Jenni Desmond, Abrams Books for Young Readers, 2020, 40 pages, $17.99) should not be overlooked. It features birds that do not migrate to warmer climates in the winter, but have a variety of means of survival in the cold. Each double-page spread features a bird in its habitat, with the text being in poetry form. The large format provides a dramatic setting. Information about each bird can be found at the end of the book.
Fluffykins is definitely a Bad Cat! (Nicola O'Byrne, Nosy Crow, 2020, 28 pages, $16.99). The owner, who is never shown, has a running monologue, scolding Fluffykins for its bad behavior. The devilish looks on the cat's face as it breaks a vase, scratches furniture and unrolls toilet paper, among other antics, are priceless. Shooed outside for bad behavior and wet from a rainstorm, Fluffykins looks pathetic and is allowed back inside. Has the cat learned a lesson? The final page tells the story!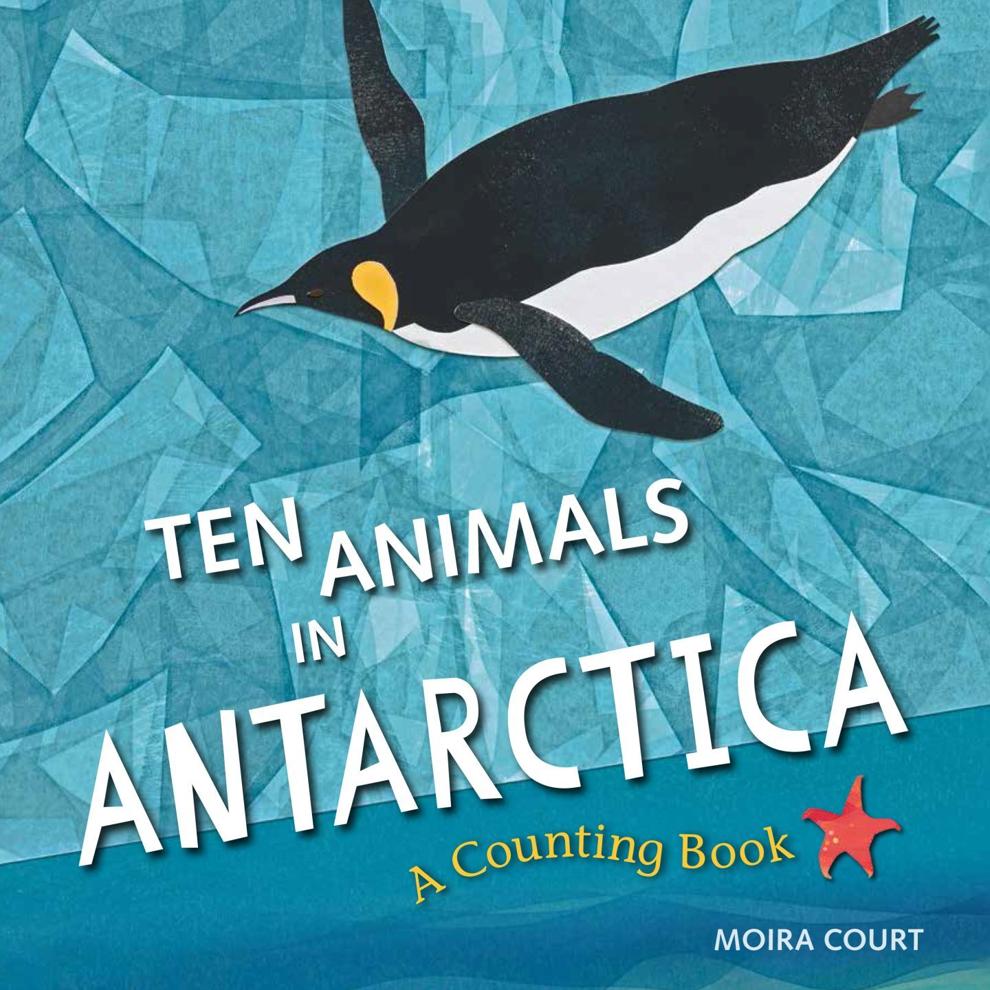 Another book that employs wonderful descriptive language in a counting book format is Ten Animals in Antarctica (Moira Court, Charlesbridge, 2021, 32 pages, $16.99). The book begins with a description of the coldest continent and then uses two-page spreads to introduce some of the unusual animals to be found there. Using a combination of printmaking and collage, the illustrations are dramatic and elicit a "wow" from the reader. Information about Antarctica and the animals in the book can be found at the end.
Probably the least favorite of animal species for me gets a moment in the spotlight in Reptiles Everywhere (Camilla de la Bedoyere, illustrated by Britta Teckentrup, Big Picture Press, 2021, 28 pages, $16.99). The book provides a plethora of information about reptiles, accompanied by dynamic illustrations that seem to be in motion. There are also hidden reptiles for the reader to find — always a favorite activity.
Many children are familiar with the concept of hibernation — an animal sleeping through the winter. Summertime Sleepers: Animals That Estivate (Melissa Stewart, illustrated by Sarah Brannan, Charlesbridge, 2021, 36 pages, $16.99) reveals the opposite. There are animals that sleep during the hot weather, or "estivate." Among these are ladybugs that gather in the hundreds on clusters of leaves, land snails that climb on a tree branch and seal off their shell, and spotted turtles that burrow into leaf litter when a pond dries up. There is additional information at the end of the book, along with a bibliography for further reading.
Contrary to popular belief, Dinosaurs Are Not Extinct (Drew Sheneman, Harper, 2020, 48 pages, $18.99). The author uses cartoon drawings and snarky asides to convey factual information to the elementary-grade reader. Beginning with the extinction of the majority of dinosaurs, the book explores the evolution of dinosaurs into nearly 10,000 different species of birds. This should prove a popular book, because of the combination of attractive presentation and fascinating information.
As I have mentioned before, Seymour Simon is the gold standard of authors of informational books for children. Dinosaurs: Fact and Fable (Seymour Simon, Harper, 2020, 48 pages, $18.89) grabs one's attention with a mighty T. rex on the cover. Beginning with the information that about 50 new species of dinosaurs are being discovered every year, the book delves into just about anything one would want to know about dinosaurs. Spectacular illustrations and clever page design add to the attraction.
Buffy Sainte-Marie has adopted animals of many species. She sings a lullaby to each of them to let them know they are safe and loved. Hey Little Rockabye: A Lullaby for Pet Adoption (Buffy Sainte-Marie, illustrated by Ben Hodson, Greystone Kids, 2020, 28 pages, $16.95) is a story of a child who yearns to adopt a dog from a local shelter. Her joy, when her parents allow her to bring home a new friend, is obvious. The text is the words from the title song. A note from Buffy is at the end, along with pictures of her and her adopted animals and the music for the song. I would suggest going online where you can find her telling about her animals and singing the song. It was fun having her sing the book as Ella turned the pages.
Check the Denton Public Library for these books and more. Our local Barnes & Noble will also have a display of some of these books and others related to the theme, as will our new bookstore in Denton — Patchouli Joe's.