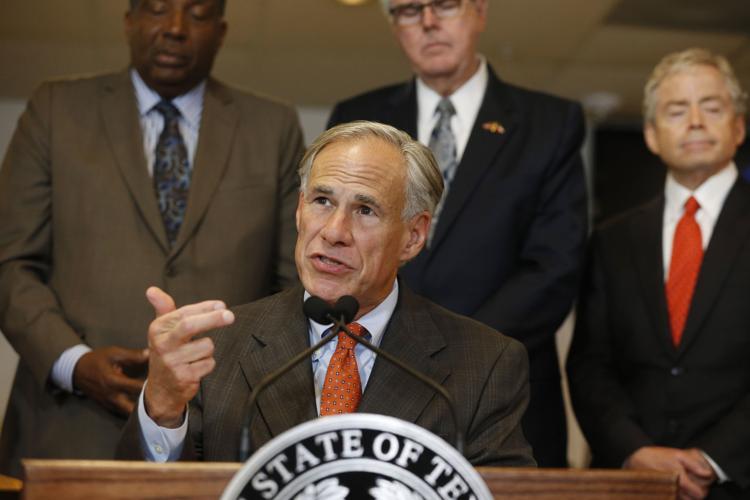 Local school officials said several points laid out in Gov. Greg Abbott's 40-page school safety plan were familiar territory for them.
Abbott put forth dozens of recommendations in Dallas on Wednesday following his three-day school security summit in Austin last week. The governor called mental health professionals, safety experts, school administrators and students to the table after a 17-year-old gunman opened fire in a Houston-area school two weeks ago, killing 10 people and wounding 13.
Measures in Abbott's plan include bolstering safety infrastructure and training, increasing law enforcement on campus and bringing in more mental health resources. The plan didn't come with additional mandates for schools, but rather left implementation up to local school boards.
But Denton County schools say they've already been doing much of what has been proposed.
"People don't do things because they're made to," Denton ISD Superintendent Jamie Wilson said. "They do it because it's the right thing to do."
Denton ISD budgeted $20 million in its recently passed $750 million bond package to replace security cameras on every campus and add a restricted-access system at each main entrance. Krum ISD is in the process of establishing its own district police department and adding secure vestibules on each of its campuses.
Aubrey ISD Police Chief Scott Collins recently brought on two more district police officers and said he would soon be leading an emergency response training program in partnership with the I Love U Guys Foundation, a training program referenced in Abbott's safety plan.
"It's important to remember that every school district is different," Collins said. "What may work for Aubrey could be totally different than what works for Denton or Krum."
The governor also proposed the expansion of the school marshal program, which allows certain school officials to carry firearms on campus, and additional funding for the training that comes with it.
One of the recommended tweaks to the program would take away the requirement to store guns in a locker during the school day. Rather, staff members would carry their concealed weapon on them, something Arygle ISD's 2014 armed staff policy already allows for.
Outside of physical safety, Abbott addressed the need for more mental health resources in schools, recommending partnerships with behavioral health programs.
The Denton school board advocated earlier this month for a boost in state funding that could help pay for more counselors and social workers. Krum Superintendent Cody Carroll said his district is partnering with a mental health agency in Decatur to identify at-risk kids while Aubrey's Collins said the district established its own "CARE" team of counselors, police officers and administrators to improve mental and social health on campus.
Abbott put forth a handful of gun safety measures, but continued to tout his pro-gun record during Wednesday's news conference, according to The Dallas Morning News. He added that his recommendations come with nearly $110 million in total funding through a mix of state, federal and grant money.
State Rep. Lynn Stucky, R-Denton, agreed gun safety is important, but said the Legislature should make mental health and school infrastructure a priority. It's unclear if Abbott will call a special session to cement any of his proposals into law, but Stucky said he's not opposed to extra time in Austin.
"I think we need to do whatever we have to do to protect our children," he said.