Both candidates for Place 7 on the Argyle school board are Texas transplants wanting to give back to what they see as an amazing school district.
Incumbent Jeff Williams, who is finishing up his first term on the school board, is in a race against Tom Irwin for Place 7. Meanwhile, school board member Brad Lowry is running unopposed in Place 6.
Williams has put a son through the district and currently has a daughter on Argyle High School's state championship basketball team.
Irwin has a child at each of the district's four schools.
To dig into the candidates' reasons for running, we asked each of them three questions.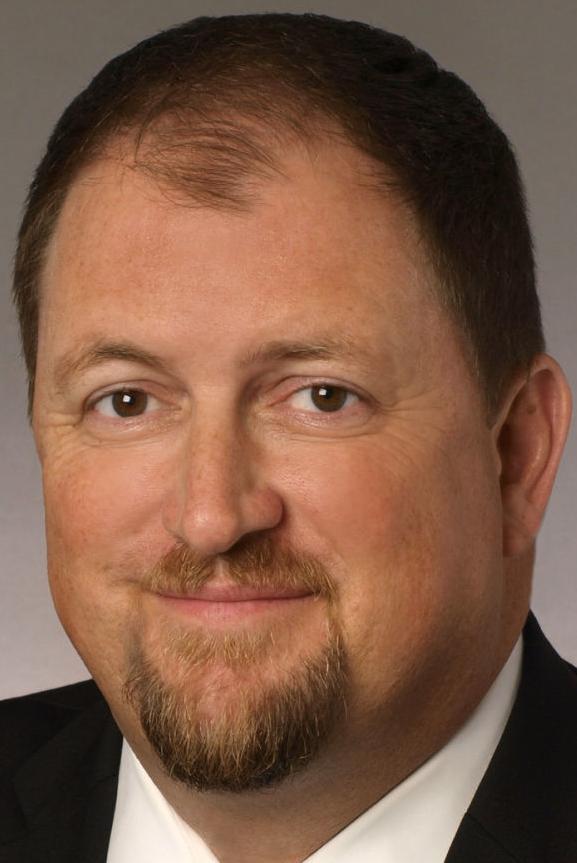 Tom Irwin
Born in: San Leandro, California
Employment: managing director, Deloitte Consulting, 2000-18; partner, Tata Consultancy Services, 2019
Education: Bachelor of Business Administration, Washington State University, 1995; Master of Business Administration, Texas A&M University, 2000
How do you think the district should be prepare itself for future growth?
I think that we have to take a very strategic view, which is one of the reasons why I threw my hat in the ring — because of my background. I'm in consulting, it's strategy consulting. I work with executives from large companies to kind of figure out how they adjust and change to a changing environment around them, and I think that we have that same situation here in Argyle. You know, the growth's coming. With the number of rooftops we've already approved, we've got an elementary school coming in now, I think figuring out how we provide high-quality education that is available to everyone within the district is going to be our biggest challenge. There are things that we can plan for and things that we won't be able to foresee that are going to be challenges for us.
From my perspective, I'm someone who likes to know all the details, I like to ask a lot of questions so that I understand the facts and then give my opinion on what I think makes sense, and I think we need people like that in a position like in the school board so that we'll really think about all our alternatives and what the opportunities are for our students. We have to prepare our students, our teachers, the staff; they all have to have the tools in place to allow them to learn, grow, teach and be successful in the positions they're in. And I think we've done a good job up to this point, but with all this growth that's coming in the short term and the long term, I think it's a different challenge where we need to start asking some different questions.
What do you think the district can do to prevent the sort of construction troubles it's had in the past?
I would like to understand how we're monitoring the builders and what kind of performance indicators we have for how they're progressing, and are they going to stay on schedule or not. One of the things I do at my job is manage really large projects. It's a lot about communication, but it's also a lot about making sure you've got someone on top of monitoring progress ... and what are the milestones they've got to hit and those sorts of things. I think part of the issue has been how tightly have we been monitoring the development and what's going on.
I will say, with the building of Argyle West [Elementary], they're getting a report at every school board meeting. I've attended the last couple. It's an agenda item on every school board meeting where [the developers] come in and they talk about the progress that they're making. There are some things you can account for, like this time of year, the weather obviously is going to cause problems. I think that we have to be very sensitive to the schedules that are presented to us, how realistic they are. I think that the school board should be seeking some advisory help from other builders, people that have the experience in that industry to give you a timeline. ... I think that using subject matter advisers like that is something that can be very, very helpful because they have more insight.
What sets Argyle ISD apart from other areas or districts nearby?
One of the reasons why my family moved here is because all the feedback we were getting, is that it felt like kids in Argyle were getting top-notch, private-type education in a public setting. I think we've got a really strong community that pushes for academic excellence and also pushes for us to continue to build and grow the way that we teach and develop our kids. I think that it's a focus of the community, more so than some others that I've been in. I think that we are trying to do every thing we can to maintain a small-town, closer-knit feel in the classroom, which I think is very very important. ...
It's amazing to me: Our teachers and our principals and our staff, I mean, they know every kid and they know everything about them. They know what's going on with them and they can sit and have a conversation with you. I could swing by Hilltop [Elementary] and [Principal] Mandi Murphy will come out and talk to me to ask me how I'm doing, but also talk to me about my second-grader. That's because we've got a smaller-town feel and we've also got people in place who are very focused on keeping that sense of community because it's very important for each child to feel like, when the teachers interact with them in a classroom setting, they want to feel like, "This is just for me, I'm working with my teacher and they're focused just on me." I think we do a really nice job of that, particularly in the younger grades.
The push that we give our kids and the opportunities that we give our kids to succeed academically to have different outlets for their creativity — it's not just athletics and it's not just band; you've got drama clubs and you've got a robotics club. ... That stuff is cool and it really gets the kids excited and anxious to learn, and I think stuff like that helps set us apart from some of the larger schools around us.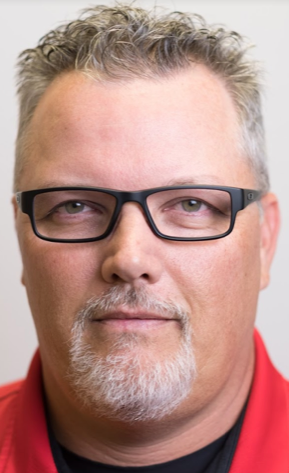 Jeff Williams
Employment: minor league baseball player, 1990-98; Argyle ISD coach, 2002-07; vice president of operations, GoVision, 2007-present
Education: Attended Wichita State University, 1988-90; bachelor's degree, University of Texas at Arlington, 2000
How do you think the district should best prepare itself for future growth?
Well, I think we're dead in the middle of it, to be honest with you. That bond we passed was a start. And, of course, on the horizon we've got another bond coming downhill at us. It's all about forecasting and preparation, and you know it's coming, and doing our best to deal with it. There's some things out there that we can't, as a district, control, but it's things that we have to prepare for and deal with. I think it's [about] staying ahead, it's preparing constantly for what's coming at us.
What do you think the district could do to prevent the sort of construction troubles it's had recently?
There's some of that that's out of our control. In the industry I work in, we experience delays with steel, we experience construction delays, delivery delays. There's things that happen, but I think our board oversight committee does a tremendous job of helping us stay on top of that. Our superintendent does a tremendous job staying on top of these guys and pushing them to the deadlines. I think it's our job as a board, we constantly have them in here. We put them up, uncomfortably sometimes, put them up in front of us and they have to explain where they are. And we support our superintendent, and, like I say, our oversight committee that does a heck of a job of keeping us informed. I don't know everything there is to know about construction, but you find people that do, and there's a lot of good people in this community that give of their time to help us stay informed and what kind of things we can do to push and where to push.
What sets Argyle ISD apart from other areas or districts nearby?
I think we're the best at what we do. And I say "we," I'm talking about this community as a whole. There's high-achieving kids, there's parents with high expectations, and that all permeates throughout the entire district, and it's in every discipline. Lone Star Cup means something. I was an extracurricular kid — I paid a little more attention in school because I needed to be eligible, because I wanted to do these other things and that led to me becoming a better student. And I think we have such a high participation rate in extracurricular activity, and that's not downplaying the academics here. It's tough to finish up in the class rankings. It's very difficult.
There's an expectation that you're going to succeed when you come in here. Whether you're sitting in that board up there or in that superintendent's chair or you just moved to the district, you moved here for a reason, and that's to be a part of something special. If that sounds a bit arrogant, I guess it does, but that's what we expect here. And that certainly doesn't mean that other districts don't have that expectation, but I'm concerned with this one.