For decades to come, people will ask each other "What did you do during the pandemic lockdown?" My answer, of course, will be READ! The theme of this column is very simple — these are the most interesting books I have read during my isolation. My tastes are quite eclectic, so there is a wide range of topics and age levels represented.
Noted British author Jeffery Archer has created a character to begin a new series. Nothing Ventured (Jeffery Archer, St. Martin's Press, 2019, 320 pages, $28.99) introduces Detective William Warwick, son of a famous barrister, who chooses to go into police work rather than become a lawyer. After earning a degree in art history, he lands in the arts and antiquities division of Scotland Yard where he encounters a variety of fascinating cases. William must recover a vial of moon dust, locate a forger who sells books "autographed" by famous writers, and in his main case he must locate a famous stolen painting. William also finds time for romance and coming to the aid of an accused murderer. Many of the characters come alive, and Archer's brisk style keeps the story moving rapidly without drowning it in extraneous detail. I look forward to following this series.
Evan Smoak has several personas — bland tenant in a high-rise with a vague job, Orphan X, a highly trained government assassin, and the Nowhere Man who helps people who have nowhere else to turn. Into the Fire (Gregg Hurwitz, Minotaur Books, 2019, 385 pages, $27.99) is the fifth book in the series and Evan has decided that he has atoned enough for his past life and this will be the last request he will accept as the Nowhere Man. And this one is a doozy! Max Merriweather is a loser, by his own admission. His golden boy cousin, Grant, has roped him into accepting a mysterious envelope, and when Grant is murdered, Max's life is at risk. Saving Max places Evan in some very dicey circumstances, including a short stay in prison, and how he succeeds involves a very high body count. What will be next for Evan? A surprise on the last page gives a hint. Hurwitz is a genius at making the seemingly impossible task plausible through meticulous planning, and he is a master of the thriller novel.
My friend Lois Plato, a Canadian transplant to Denton, introduced me to a character named Gemache several years ago. I have read all in the series, and enjoyed them. Gemache reached the pinnacle of the Surete of Quebec, and now has fallen from grace. His demotion to head of the homicide department was calculated to humiliate him and cause him to retire. In A Better Man (Louise Penny, Minotaur Books, 2019, 437 pages, $28.99) we see how he confounds his detractors and solves a missing-person case, as well as saving his small town of Three Pines from a hundred-year flood that threatens all of Quebec. All of these books combine heart-stopping police procedure with a moral quandary. In addition, one of the pleasures of reading them is enjoying the interaction among the quirky inhabitants of Three Pines, all of whom I would love to meet.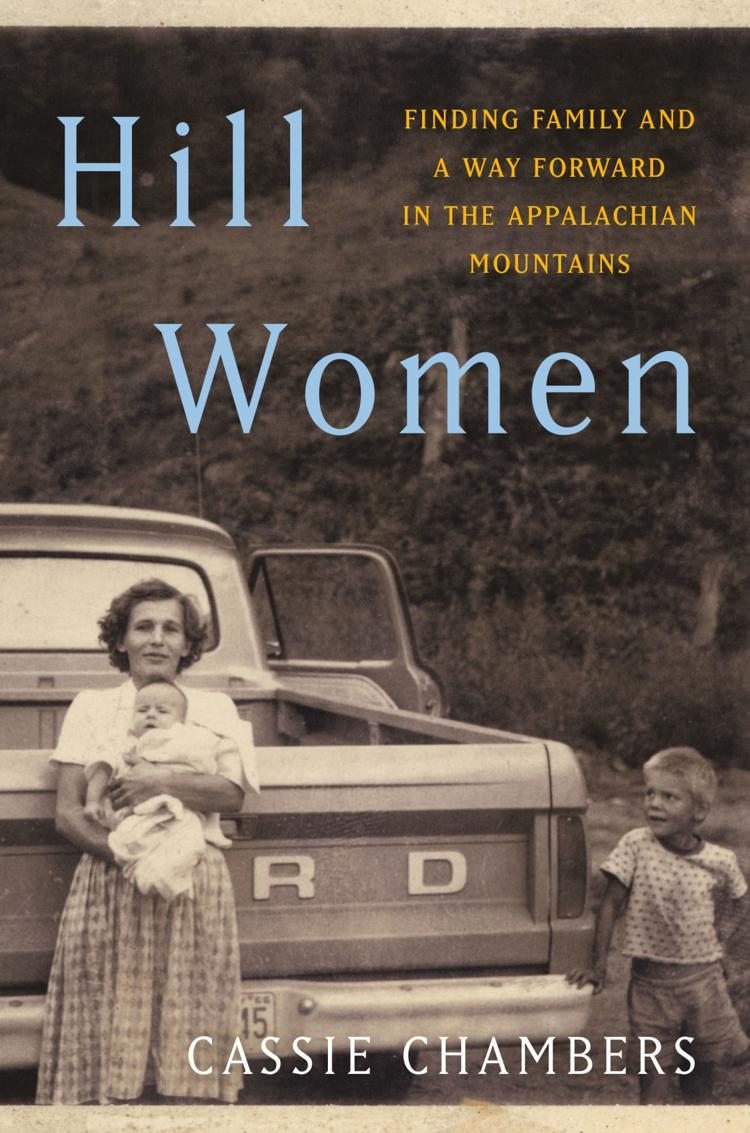 Having read and reviewed The Book Woman of Troublesome Creek and The Giver of Stars, both set in the Appalachian Mountains, I was drawn to Hill Women (Cassie Chambers, Ballantine Books, 2020, 279 pages, $27). It is both a memoir and a recognition of the strong women of the mountains who strive to keep family and community viable in a rapidly declining part of our country.
Chambers spent much of her childhood in a holler called Cow Creek while her parents got their degrees at Berea College. Her mother, Wilma, left the community, encouraged by her mother and sister to get an education, a rarity in that area. Her father begged her not to leave their home! Cassie, in her turn, was mentored by Dr. Bob, who arranged for her to attend United World College, a two-year prep school. That started her on a path to Wellesley, Yale, the London School of Economics and Harvard Law. Her desire to succeed, to be the best, often conflicted with her roots in her Kentucky community. It is an honest and poignant story of trying to fit in, play the game, succeeding and becoming someone with whom she was uncomfortable. Finally back home in Kentucky, Cassie works to bring justice for the women and children of rural Kentucky.
Erik Larson's most noted book, The Devil in the White City, is a cult classic. His ability to turn copious research into readable text is well-known. His latest work, The Splendid and the Vile (Erik Larson, Crown, 2020, 585 pages, $32) portrays the first year of Winston Churchill's time as prime minister. On Churchill's first day in office, Hitler invaded Holland and Belgium. The blitz of London ensued and Churchill prevailed upon the United States to join the war. The day-to-day minutiae of leading a country in war is blended with his family life, facts about his "Secret Circle," as well as the little-known people who had a tremendous effect on the outcome of the war. Everything in the book comes from diaries, archival documents and recently released intelligence reports. It is a pleasure during these perilous times to see the inner workings of a man who was a true leader. Not only did he lead a country to victory in a horrific war, he was able to instill a sense of pride and defiance in the populace — to turn their fear into courage. His eloquence was broadcast throughout Britain and Europe, and many risked their lives to listen each day. This is a splendid book!
Newbery medalist Linda Sue Park grew up loving the books of Laura Ingalls Wilder and imagining herself in De Smet, South Dakota, as young Laura's best friend. The fact that Park is of Korean descent meant stretching the imagination a bit, as Koreans had not come to America at the time Wilder was a child. Prairie Lotus (Linda Sue Park, Clarion Books, 2020, 261 pages, $16.99) is set in a town modeled after De Smet, and avid readers of Wilder's books might get a hint that some of the characters share common traits with the inhabitants of De Smet. Hannah, the main character, is biracial. Her mother was Chinese and died when Hannah was young. Her father has been on the move from California since then, trying to find a place to call home that will accept his daughter. Fourteen-year-old Hannah has two wishes, to graduate from school and to become a seamstress as her mother was. Park's historical fiction novel captures the biases and racism of the time, both overt and covert, but also manages a satisfying tale of friendship and family.
It is time for hummingbirds to appear in Denton, so a perfect time to read Tiny Bird (Robert Burleigh, illustrated by Wendell Minor, Henry Holt, 2020, 32 pages, $18.99). The ruby-throated hummingbird makes an amazing journey twice each year from New England to Mexico and back, including a 500-mile trek across the open Gulf of Mexico. We are used to seeing flocks of birds migrating, my favorite being the cedar waxwings, but the hummingbird makes its journey alone. Burleigh narrates the trip, with dramatic paintings by Minor grabbing our attention. The final two pages provide useful information about the bird and how to attract them to your home. I learned a great deal.
Visiting or reading about Lost Cities (Giles Laroche, Houghton Mifflin Harcourt, 2020, 36 pages, $17.99) stimulates the imagination. This fascinating book explores 13 lost cities and answers many questions in two-page spreads. A large illustration of the city is accompanied by a brief essay and a series of questions answered. What is the location? Who lived here? Why was it lost? How was it found? What's mysterious? There is a timeline and a map of the world locating the 13 cities at the end of the book as well as selected sources for further reading. The incredible artwork is also explained. I was familiar with many of the cities — Jamestown, Machu Picchu — but learned about some new ones — Akrotiri and Caughnawaga. This leads my imagination to also wonder: What cities today will become "lost"?
You will find these books and more in the Denton Public Libraries. The librarians are still at work, there to answer questions over the phone or internet and planning for the time of reopening. Our local Barnes & Noble store creates a display of these works. In these days of lockdown, you can order online and pick up curbside.