It has become difficult to measure and separate the local impacts of the pandemic over the past year from myriad other challenges faced in Denton County and across the country.
In order to reassess the past 12 months, the Denton Record-Chronicle reached out to some of the most prominent local voices about how they have navigated the pandemic.
Online, these conversations are intercut with timelines that map out major pandemic milestones. The headline of each online slide is a link that will take you to more information.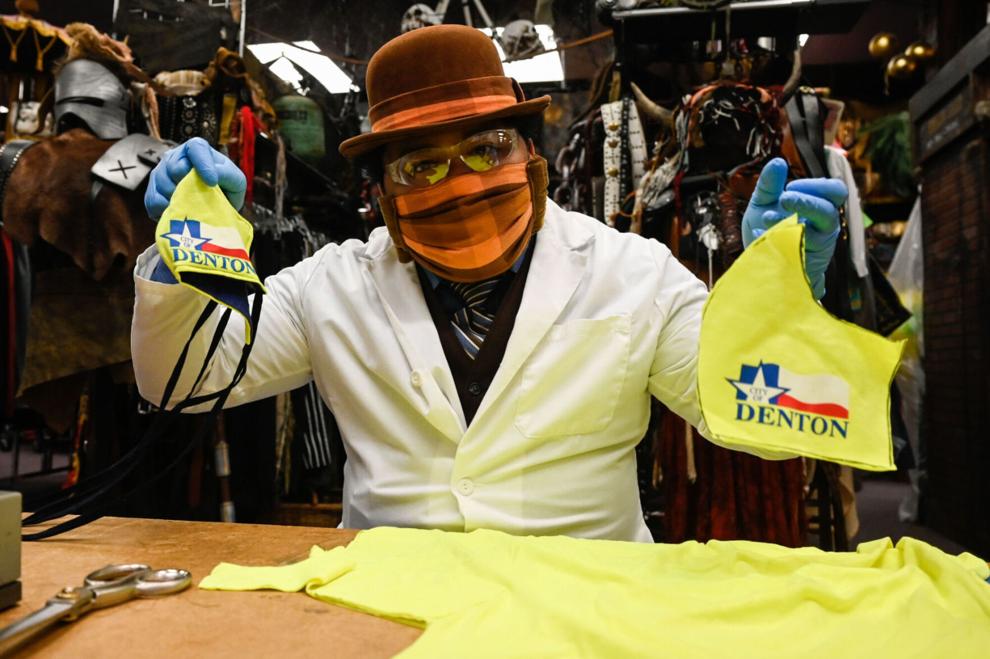 Denton County Public Health reflects on lessons learned in past year
Matt Richardson, director of Denton County Public Health, said meetings were held regarding the novel coronavirus back in January 2020, but it was in February that the department realized just how large-scale the outbreak could become.
"I think February of 2020 was when, locally, we became very concerned," Richardson said. "With our first case in March, we were seeing what was happening across the nation would be happening in Denton County."
On the local front, the county issued its first disaster declaration March 13 as COVID-19 cases were confirmed in neighboring counties. Its first presumptive positive virus case came two days later, with many more soon to follow.
Richardson said the coronavirus was particularly devastating at its early stages because countrywide efforts to trace it, a staple of disease containment, weren't effective. Testing availability, too, was inadequate for the scale of the virus.
"We could not identify the index case in these outbreaks or small pockets," Richardson said. "You would find these positive tests, and you couldn't do the contact tracing. It was community-acquired."
Looking back, Richardson said, virus tracking and containment efforts came too little, too late by the time cases arrived.
"By April, it was clear that it truly was a pandemic, and that isolation and quarantine were not going to contain it," Richardson said. "It was way too late by March — but I think we didn't know it was way too late."
In the public health field, new viruses and virus strains are part of the job, but Richardson said COVID-19 has been a "once-in-a-lifetime experience."
"It's just the sheer number of people who have been infected and the incredible number of deaths," Richardson said. "It's still 10 times more deadly than the flu, at minimum, and I think we hoped that would decrease faster than it has. … I would've thought the virus would have weakened much faster, and it didn't."
The county has seen improvement in past weeks as vaccination efforts ramp up. New cases, the number of active cases and hospitalizations are all on the decline — positive developments Richardson attributed to vaccinations, ongoing prevention efforts and even the recent winter storms, which created a weeklong isolation period.
It's still too early to tell the impact of Texas Gov. Greg Abbott's statewide reopening decision. Texas' mask mandate is now lifted, though Richardson said public health officials would have liked to see it remain at least through the month. While progress is being made, the path to herd immunity remains unclear, largely due to health officials not knowing how many residents have actually been infected.
"Really, it's the combination of people who have been exposed and the people who have been vaccinated," Richardson said. "We don't know the denominator of people who were infected. There are estimates it's three times to five times the number of known cases."
Denton business community 'resilient' in face of pandemic woes
The past year was tough on Denton businesses but helped demonstrate their resilience and the willingness of community members to come together to support local, business leaders said.
"The biggest impact came earliest in the pandemic, so in that March-April-May timeframe last year, we saw a huge hit in the retail sector, in hospitality and in tourism," Denton director of economic development Jessica Rogers said.
"Some of those impacts are continuing today, but overall, what we've seen is Denton had a really strong economy kind of going into this, and we've seen a lot of those really positive indicators return back with some strength today," Rogers said.
More than $55 million in loans from the federal Paycheck Protection Program went to businesses in Denton, with many also taking advantage of the second round of the program, which remains in progress.
"Those loans really were a lifeline for a lot of businesses," Rogers said. "The cool thing about the second round is businesses that are still struggling could be eligible for a second draw."
Though some businesses didn't make it to the second year of the pandemic, community support helped others survive.
Restaurant chains Johnny Carino's, Bone Daddy's, Cesar's Tacos and Rock N Roll Sushi closed, as well.
Others pivoted to online-only, such as Mad World Records and Freaks and Geeks, which both closed their storefronts and moved online.
Despite the closures, several new businesses cropped up over the past year, including Taqueria 3 Carnales and More Fun Toys!.
"Our community really stepped up and supported our local businesses and said, 'You know, we care about keeping businesses and our economy strong,' and that's valuable because that didn't happen everywhere," Rogers said.
The pandemic also prompted Denton's economic development leaders to rethink their approach to business by encouraging them to plan for big emergencies and incorporate them into the team's emergency management strategies, Rogers said.
As for the future of business in Denton, leaders say they aren't sure what the long-term impacts of the pandemic will be, but they're hopeful it will continue to rebound.
"Obviously, we do anticipate long-term effects, but I don't think that we're far enough away from it to fully know what that impact is going to be," Denton Chamber of Commerce President Erica Pangburn said. "But I'm a natural optimist, and working this close to the economic development office, we know that development is continuing, and Denton is still one of the fastest-growing areas economically in the country."
City of Denton leaders say they couldn't have predicted the pandemic's local impact
For many, it's not something they could have anticipated, former Denton Mayor Chris Watts said on the one-year anniversary of the pandemic.
"I don't think anybody had any idea the impact the virus would have on our world and our community," he said. "It was such an unknown factor. We never imagined it would impact our community in such an adverse way."
Watts termed out and left the Denton City Council when now-Mayor Gerard Hudspeth was elected in a runoff in December.
"We tried to get on top of it early," Watts said. "We made sure that the city and county were consistent on enforcement."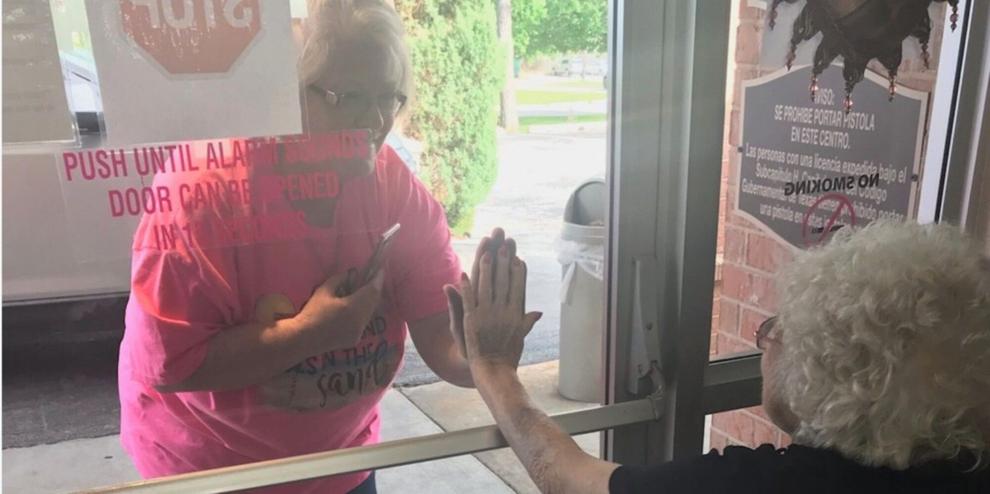 "I think that people should continue to exercise the protocols to prevent the spread and keep their family members, friends and total strangers as safe as possible," he said. "Vaccinations are picking up, but it's a horrible disease. I still encourage people to exercise caution and continue to follow protocols set by the [Centers for Disease Control and Prevention]."
As for Hudspeth, he said he didn't know what to make of the severity of the virus a year ago.
"I give credit to [Denton County]," Hudspeth said. "It has been practicing for a number of years per my discussions with Dr. Richardson, and that practice has paid off. You go through these exercises — not to go through the motions — but to absolutely nail down processes that work in the case of an emergency."
And as more vaccinations are rolled out at the federal level, Hudspeth said people will "just continue to get smarter about their choices."
"I think the numbers will continue to go down," he said. "What the future looks like, I'm not sure, especially with the different variants of the virus. But I think we are smarter now … which is a good thing."
Schools pivoted to online learning, enforced measures to keep students safe
Several early pandemic milestones hit Denton County at an opportune time in March 2020.
The World Health Organization declared COVID-19 a pandemic, and disaster declarations came down from cities, Denton County and Texas as local schools were looking to spring break.
That didn't end up buying educators as much relative time as they'd hoped, and the pandemic quickly became a battle of unknown unknowns.
"When COVID first hit, it was the great unknown," said University of North Texas President Neal Smatresk. "It seemed like something that happened to other people."
Looking back, he remembered the first month as a hectic time filled with travel advisories and shelter-in-place orders.
Classes went online as universities, his included, scrambled to safely take care of students left on campus. Meanwhile, UNT formed several committees to handle the day-to-day problems of university management during a pandemic.
Looking back, Smatresk said forming and empowering those groups to handle daily management was the best decision he'd made.
Most classes and activities moved online, but revenue from dining halls and other campus services plummeted. That begat budget cuts, which brought lost jobs.
Despite the problems, Smatresk thought UNT's response was ultimately successful.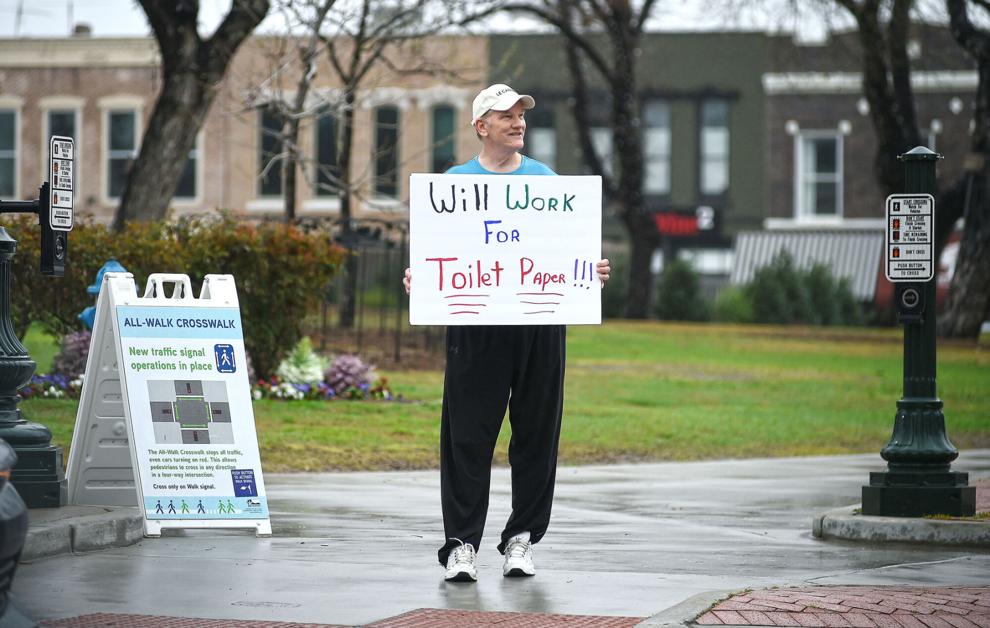 "We learned how to deal with one of the most challenging crises you can ever have in higher education," he said. "One that threatens your core ability to teach and your core fiscal structures and creates real concerns about the safety of our community."
Denton ISD Superintendent Jamie Wilson remembered the early days of the pandemic as filled with uncertainty surrounding COVID-19, as well as how it would affect learning and what role schools would play in its transmission.
For DISD, that meant getting past the emotional and opinion-based issues around the pandemic in order to align with public health experts, including those at DCPH.
A year later, and he's beginning to see a light at the end of the tunnel, he said.
He and Smatresk both spoke to lessons learned during the pandemic they hope will translate to better operations in the future, such as options for remote learning and working.
Wilson said he thinks students have gained an understanding of resilience and flexibility that will serve them well in their development throughout their lives.
How the pandemic impacted crime and courts
While some types of crime fell toward the beginning of the pandemic, crime has continued. The Denton Police Department still has arrested those accused of burglary, murder and rape, and the Denton County District Attorney's Office still has taken on those cases.
Staff at both agencies said they knew COVID-19 was going to be a serious problem.
Jamie Beck, a spokesperson and first assistant attorney at the district attorney's office, said they started talking about COVID-19 in February — a month before the World Health Organization declared the disease a pandemic.
"Once the word 'pandemic' hit, we knew things were going to drastically change," she said. "And there was the shutdown, and I want to say there was a couple of weeks where this office literally was a ghost town."
Just like everyone else, they came up with a work plan and started to learn how to use Zoom and Microsoft Teams to communicate. Their first priority was then to try to get as many people out of jail as possible so they wouldn't get sick there if COVID-19 found its way in.
Beck said their work never stopped.
"People have still been apprehended as criminals, been found guilty or pled guilty [and have taken] plea bargains," Beck said. "Pretrial hearings still go on and revocations of probation. … Our grand jury still meets once a week. We're still doing indictments."
But there is a backlog in cases that are headed toward jury trial. While some local jurisdictions have conducted jury trials, there haven't been any in Denton County since February 2020.
"We know there were some murder, rape and child abuse [cases] that we just know the only way they're going to be disposed of is through a jury trial," she said. "Those cases still exist, and yes, there is a backlog of those, and yes, it will be difficult to get through it, and more have come in 2020. Whatever number [of jury trials] we had in February 2020 has just increased."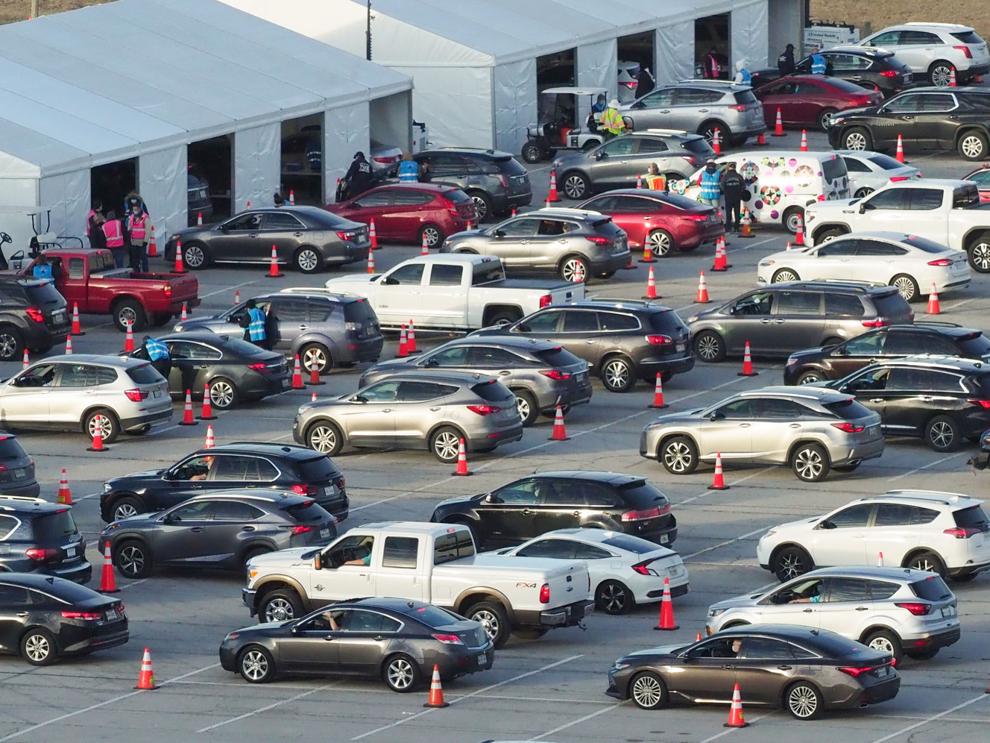 Denton Police Chief Frank Dixon said he was monitoring the illness in December 2019, about a month before it reached the United States.
"When it landed in Washington state and started spreading from there, it was then that we realized very quickly this was going to be something we've never seen before," he said. "Unlike a natural disaster, this was going to affect the country at one time and present challenges, like obtaining [personal protective equipment] and obtaining resources from the federal government."
Dixon is also a parent who had to juggle work life as a leader and home life with children who were sent back home to learn virtually.
"Luckily, I have a wife that took on a lot of that at home, and it really changed the way I thought as a police leader and how to effectively work," he said.
Face coverings became mandatory for the Police Department, and anyone who could work from home started to do so. They launched an online reporting system, and officers also took reports over the phone. Officers weren't sent out on calls where public safety wasn't threatened.
Dixon said by summer they had adjusted to their new normal but have seen that acceptance turn to frustration and fatigue as 2020 came to an end.
"We still see gaps along the way where an officer will be driving around, drinking liquids and see something they have to immediately address [and forget to put a mask on]," he said. "Sometimes the general public doesn't realize they have just had to jump out of the car in the spur of the moment without a face covering. We have to instill the importance of [face coverings]."
As 2021 progresses and the United States pursues herd immunity through vaccination, Dixon said the department will continue to be flexible with its employees.
"We're still going to continue to allow people the flexibility of working remotely when we can because we know school districts are kind of going back and forth when they have big outbreaks, and now a new wrinkle is the damage of the winter storm that has closed some schools. … Just remaining flexible and open-minded about how we conduct our business is going to be a challenge."