Denton County Public Health held its first COVID-19 vaccine clinic Wednesday for children between 5 and 11, with local health officials saying the new eligibility is vital in further curbing the virus's transmission and many area parents saying it's brought them a sigh of relief.
Pfizer's coronavirus shot was approved for children as young as 5 last week, at which point providers across the county could begin vaccinating them. DCPH ordered more than 8,000 new Pfizer shots, which come in a different dosage suited for children. More than 300 parents made appointments for Wednesday's clinic at the county's Morse Street facility, with about 500 spread out over the next two days. Other locals made appointments with pharmacies or pediatricians.
DCPH adopted a new strategy for the kids, having them go with their families indoors and into individual rooms for the shot. Organizers say that while that change makes the clinics less efficient than the department's popular drive-thru model, it comes with the benefit of comfort and privacy for the kids. Prosper resident Phillip Robinson said his son, 8-year-old Matias, had no problems with the setup.
"We were looking forward to him getting it," Robinson said. "We were pretty nervous about school starting again [without the shot]."
Robinson said he got his own first dose at Texas Motor Speedway and has been waiting for his two school-age kids to have the opportunity. In the meantime, he said, the family has stayed vigilant about masks.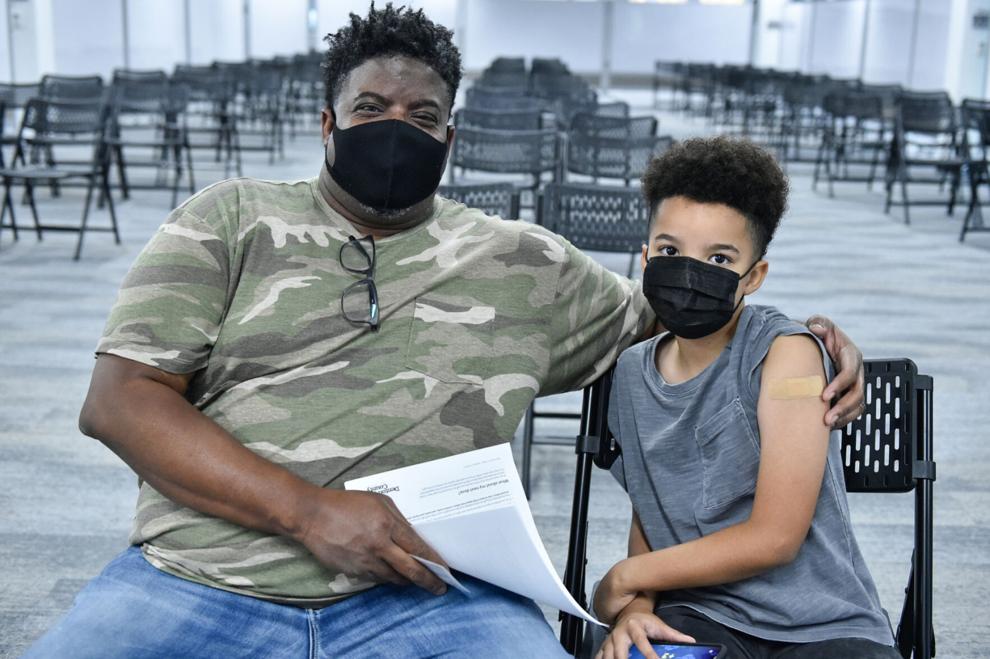 Debate around the vaccine has only heated up since children became eligible, though DCPH Director Matt Richardson shot down safety concerns at Tuesday's county Commissioners Meeting, citing lower COVID-19 death rates among every age group receiving the shot and stating children can easily spread the virus to their family members.
"There's no doubt, in our epidemiological investigations, that many, many pediatric cases go to the point source of infection for household contacts," Richardson said. "That's clearly what we're trying to prevent. This is a second-level prevention."
Reached after the meeting, Richardson said vaccine hesitancy tends to increase as age gets lower. But in this case, he said, the research is clear — and he's making a full recommendation as a result.
"Typically, what we see is that as vaccine eligibility gets younger, there's more and more hesitancy," Richardson said. "That safety is important across the board and the good news is this 5-11 group did not experience more side effects [than others]. … I can speak to the research we see, and the research says it's safe and effective."
Brenda Barrio, a Denton resident and associate professor at UNT, said she kept her 6-year-old son, Lucas, involved in the vaccination process. She kept up with the latest research and asked her son's doctor for their recommendation, but ultimately it was he who gave the green light.
"We've kept him informed because the change was drastic, so we had to," Barrio said. "For his own sake, he wanted to get the vaccine. He had been wanting to get it."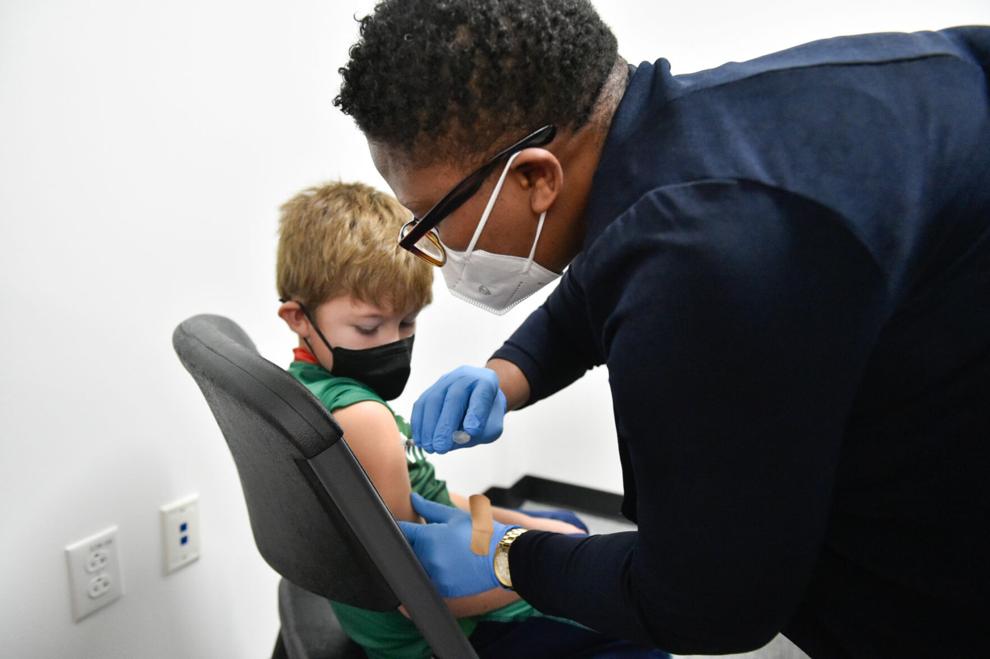 Barrio said it was "extremely stressful" to keep her son in school without him being eligible for the shot, especially as cases popped up in his own classroom. She said that while it's a relief for him to finally get it, her family won't be letting their guard down yet.
"I've been trying to get as informed as possible," Barrio said. "You still worry. As a parent, you're going to worry about everything."