With health care providers across the country going different directions on COVID-19 vaccine mandates, one Denton hospital's president says its shot requirement has made next to no impact on staffing numbers.
The hospital staffing crunch has been much discussed during the recent surge in coronavirus cases. Locally, the last few months have seen hospital capacity reach its most dire state during the pandemic, with many metrics peaking for the worse. On multiple days last month, hospitals in Denton County reported as a collective that no intensive care unit beds were available.
The delta variant spike has slowed in recent weeks, resulting in a capacity increase. Friday, county hospitals reported six of 92 ICU beds available. That measurement doesn't refer to physical space but rather how many beds can be staffed — a task made more difficult by recent nurse shortages, especially among those qualified to give emergency care.
Mandatory vaccination policies could be contributing to staffing troubles, should nurses leave a company instead of complying. Not all area hospitals have implemented a requirement, Medical City Denton among them. Baylor Scott & White has two locations in Denton, Baylor Surgicare and The Heart Hospital, and gave employees until Oct. 1 to be fully vaccinated.
Despite multiple attempts, Baylor Scott & White media representatives did not respond to an inquiry on how many employees have left or been terminated as a result of the policy.
Texas Health Presbyterian Denton President Jeff Reecer said the system's own mandate has hardly affected staffing levels.
"The vaccine requirement has really not had a material impact on us or the [Texas Health] system," Reecer said. "We're at something like 0.3% of our staff that left [systemwide]. That's less than 85 people. … We do hate to lose anybody but there really hasn't been any disruption in services related to the vaccine or the mandate."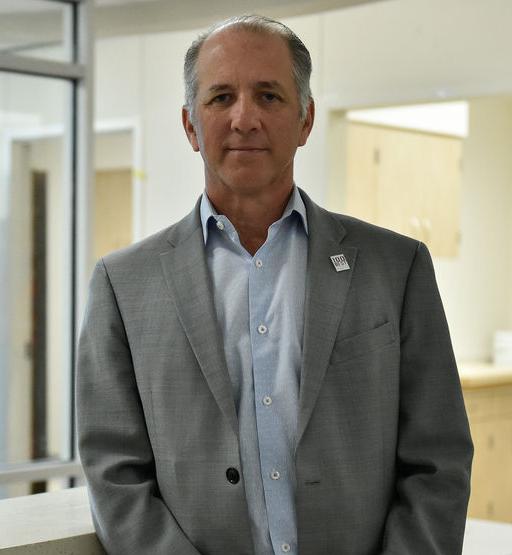 Texas Health announced its policy at the end of July, giving employees until Sept. 10 to be fully vaccinated. At that date, the employees would be suspended without pay. An internal email reviewed by the Denton Record-Chronicle laid out that any suspended employees would be terminated Monday, Oct. 11, if they still have not complied with the requirement.
But Texas Health also offers medical and religious exemptions to the vaccine. Reecer said those employees are tested regularly and have to wear an N95 mask. Neither he nor media representative Kimberly Walton had exact numbers on the number of exemptions given out or the total number of resignations for the Denton hospital.
"Our priority is to protect our patients, our employees and, bigger than that, our community at large," Reecer said. "It's the right thing to do."
While Reecer called the idea that vaccine mandates have placed staffing strain on hospitals "wrong" and a "false attribution," he said it definitely remains a busy time for health providers, even as coronavirus cases decline.
"It was awful and it's now better than awful, but still not good," Reecer said. "We're down to around 50 [COVID-positive patients] a day or so here in our hospital, but again, you layer that on top of an already busy hospital and you're stretching resources quite thin."
Reecer said it's difficult to look at averages for statistics like available hospital beds, because the number can vary wildly from day to day. In the worst cases, that can result in instances where there's no ICU beds for patients who need emergency treatment.
"A few weeks ago, there were too many occasions where we didn't have beds for the stroke patient, or the heart attack," Reecer said. "We couldn't even move people inside our own system for a while, and that's really maddening when it's avoidable. The vast majority of COVID-positive patients in our hospital are unvaccinated. If those folks were vaccinated, they wouldn't be in the hospital, they wouldn't be in hospital beds, therefore, the people who really need the beds for other reasons would have access."