Denton County health officials say that while the omicron COVID-19 variant generally causes less severe illness, the skyrocketing case volume nonetheless is bringing back hospital capacity concerns.
The hospital system was the focus of Denton County Public Health Director Matt Richardson's COVID-19 update on Tuesday, based on what he called an "enormous" spike in cases over the past few weeks. Monday, the county blew its previous daily record out of the water with 2,070 additional cases reported — although that total does reflect three days' worth of reporting.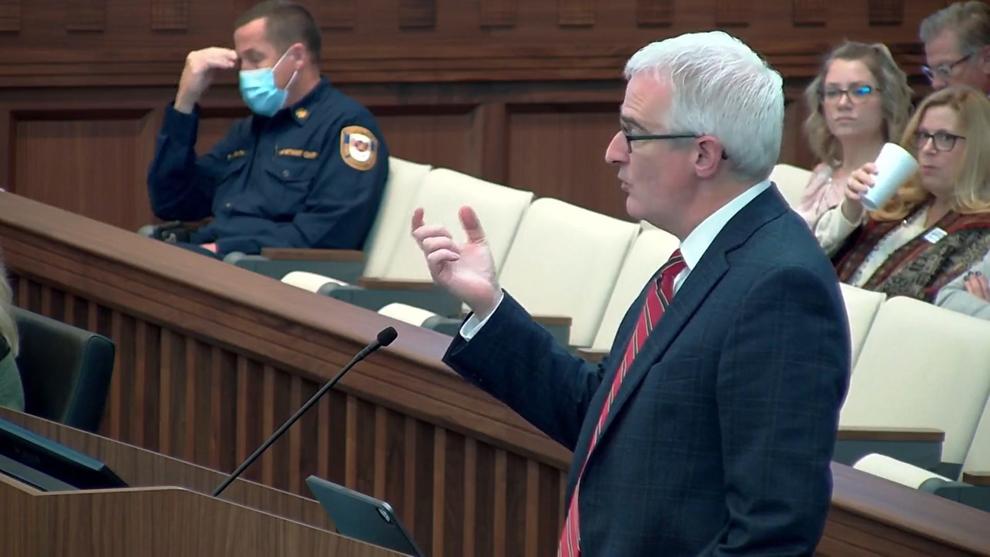 Richardson said the surge is starting to impact county hospital capacity, a topic that was brought to the forefront during previous spikes. In speaking with hospital CEOs, he said, a number of concerns have been raised.
"There's quite a bit of momentum with omicron in hospitals," Richardson said. "They reported ICU beds are harder to staff. They reported, in many cases, up to 20% absenteeism in their existing staff."
"It's when you go to the emergency room, and there's no inpatient bed for you," Richardson said. "Some are hours, and some are multiple hours, maybe double-digit hours in the emergency room waiting for a staffed bed."
As of Tuesday afternoon, adult ICU occupancy sat at 93.6% with 88 of 94 staffed beds occupied. That number changes daily as hospitals flex their staffing up or down in accordance with demand, but other metrics are on the way up as well. In mid-November, COVID-19 patients accounted for under 8% of all inpatient hospitalizations, but that number has now eclipsed 25%.
The hospitalization stats are still well under what they reached in the previous two spikes, though the upward trend doesn't appear to be slowing down yet. Richardson noted, however, that hospitalizations haven't climbed as quickly this time around despite an ongoing all-time high in test positivity. He attributed that to the qualities of the omicron strain.
"It may not make people as sick as prior variants," Richardson said. "The bad news is, there's so many more cases that there's still people needing hospitalizations. … The enormous wave that is here is still putting pressure on the hospital system."
Reached Tuesday afternoon, Texas Health Presbyterian Hospital Denton President Jeff Reecer agreed with Richardson's assessment that the omicron variant seems to be causing less severe illness. That's using comparisons with the first two spikes.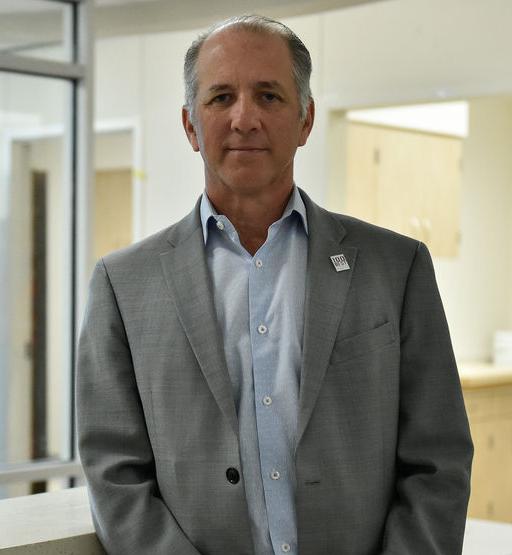 "While we are seeing a lot of it, we currently don't have the same portion of those patients in the ICU at this point," Reecer said. "But we do have as many patients. We have as many patients now as we had at the delta surge."
Reecer said another major factor is that the hospital is busy with non-coronavirus patients as well. During the first surge, for example, hospitals were cleared out and residents were even putting off care. But now, hospitals have a typical workload on top of any coronavirus patients.
That workload is compounded even more by the staffing troubles, which Texas Health hasn't been able to escape. Reecer said the Denton hospital has had "quite a few" staff dealing with the exposure protocols or testing positive, which knocks them out of availability for a while. He said the hospital did request state assistance and should be getting it soon, although he said he doesn't know exactly when.
As for emergency room availability, Reecer said he isn't quite at the same level of concern he had during previous surges, but that the system is getting "very close." The important thing, he said, is that hospitals need occupancy to be low enough that it allows them to absorb any sudden spikes in demand.
"We don't want to run 95-99% full," Reecer said. "I think it's very close to that. Again, it changes day to day and hour to hour."