Denton school board members unanimously approved additional powers for Superintendent Jamie Wilson during Tuesday's — somewhat irregular — meeting.
Included in the motion was the recognition that district schools might need to be closed for quite a while longer.
The meeting was held virtually to prevent a large group from forming in person. Residents were able to comment by registering through the district's website ahead of time. Roughly an hour into the meeting, more than 200 people had signed on to follow along or participate.
Board member Dorothy Martinez did not attend the meeting.
Denton ISD is hardly alone in opting for online meetings as positive cases of COVID-19 rack up across Denton County. The University of North Texas System and Lake Dallas school board, to name two, also opted for similar arrangements this week.
The headliner for Tuesday's meeting, which gives Wilson broader authority in several cases, was workshopped at the top of the agenda before going to a vote.
In part, the agenda item reads: "Denton ISD facilities ... will remain effectively closed for the foreseeable future for all purposes and whenever feasible all work of the District will be done remotely and conducted electronically."
While coronavirus cases continue to climb in Denton County and across the world, it's not clear when schools might open up again. In the final minutes of Tuesday's meeting, Wilson told parents listening that he had a 10 a.m. conference call with fellow superintendents around the county to discuss further closures. As of Tuesday, many local school districts had campuses closed until April 6. He estimated districts might opt to close for another week or two, but he hoped to always tell parents what to expect at least one week ahead of time.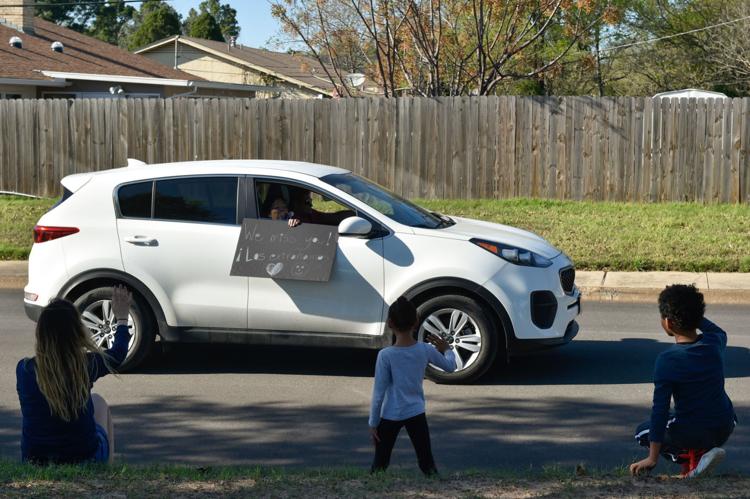 Regardless, some of the powers granted to Wilson will give him more flexibility to make those determinations in real time.
Among the powers granted to Wilson were the ability to continue paying employees, hire contract workers, increase the purchasing limit to $250,000 for emergency items, and declare a catastrophe in order to extend deadlines under the Texas Public Information Act, which guarantees the public's access to much of the information collected and maintained by government entities.
Deron Robinson, a Denton ISD attorney, said the district isn't trying to be less transparent by extending deadlines under the public information act. It would give the district additional time to respond to public requests.
Of the increased purchasing cap, Robinson said procurement of items for the district, which can include a bidding process for items above $50,000, would continue as normal.
"This gives Dr. Wilson a higher authority to make those purchases," Robinson said.
Some of the most impactful of the powers give Wilson the ability to enter into negotiations and agreements with other government entities, including the city of Denton and Denton County. Those agreements would then go to school board members for ratification.
Of particular interest to district employees and students, the COVID-19 resolution gives Wilson the ability to act outside district policy regarding employee evaluations and grading.
Following guidance from Texas Education Agency Commissioner Mike Morath, the district is collecting proof of student learning and growth.
The full resolution can be found in the meeting's agenda. It was the final item voted on Tuesday night.