This article has been corrected to reflect AISD employees who receive the first dose of a COVID-19 vaccine this Thursday would not be fully protected until early May. 
ARGYLE — Argyle school board members, after an hour of public comments and discussion, unanimously voted Monday to make mask-wearing optional in a variety of outdoor and athletic activities throughout the district.
The issue was the only item scheduled for a discussion and vote during Monday's special meeting.
Five speakers addressed the board during its 30-minute open forum segment, and none of the theatrics employed the Monday prior were a problem.
Two of the speakers, one a registered nurse and the other a substitute teacher, argued strongly in favor of keeping the district's existing mask policy, but no board members were ultimately swayed away from their decision.
The speakers cited scientific findings that masks help to prevent the spread of the coronavirus.
The three other speakers, one of whom was a licensed professional counselor specializing in children, applauded the district in its impending decision to do away with mask mandates in several settings.
Monday's vote meant students in outdoor recess will no longer be required to wear masks, and preschoolers up through eighth graders will have the option to remove masks in both indoor and outdoor PE classes.
Perhaps most impactfully, the district simultaneously decided to make mask-wearing optional for spectators at UIL outdoor athletic events. That means spectators at football, baseball, soccer and other outdoor UIL games will not be required to wear masks.
Argyle ISD Superintendent Telena Wright confirmed Monday occupancy at those events would be at full capacity.
Student athletes will still be required to wear masks while on the sidelines.
The decision applies only to Argyle ISD facilities, meaning spectators at events hosted outside the district would need to abide by those districts' policies.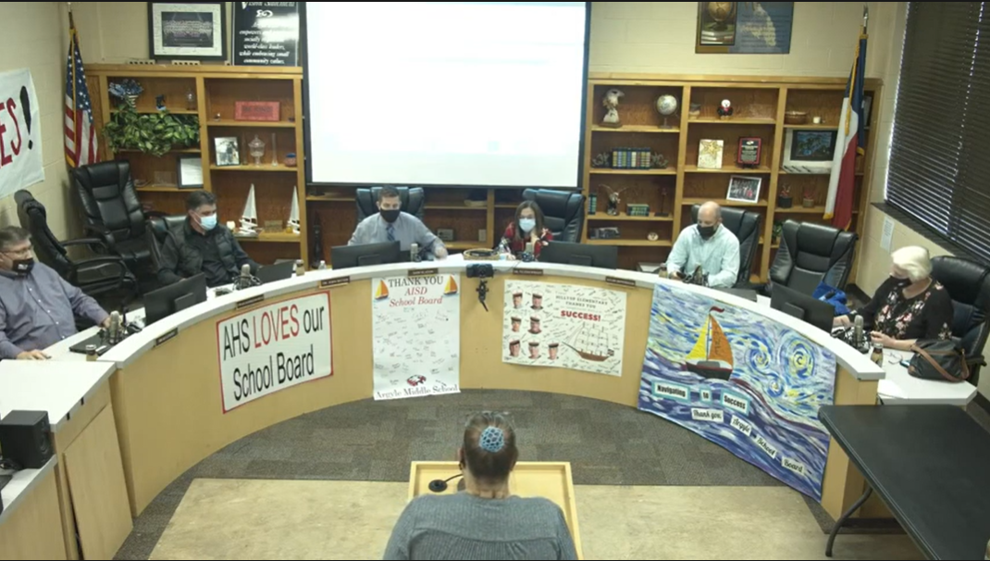 Laura White, a registered nurse of 25 years and the evening's first speaker, said she's been working in COVID-19 hospital units for the past year.
"I have watched many patients be sick; I've watched a lot of them die," she said.
"We know that masking works, the science shows that it works," she said.
Not all present agreed with that statement.
Don Doyle, the night's fourth speaker, said he doesn't wear a mask whenever he goes out. He was masked Monday, he said out of respect for board members, because it is district policy to wear masks during board meetings.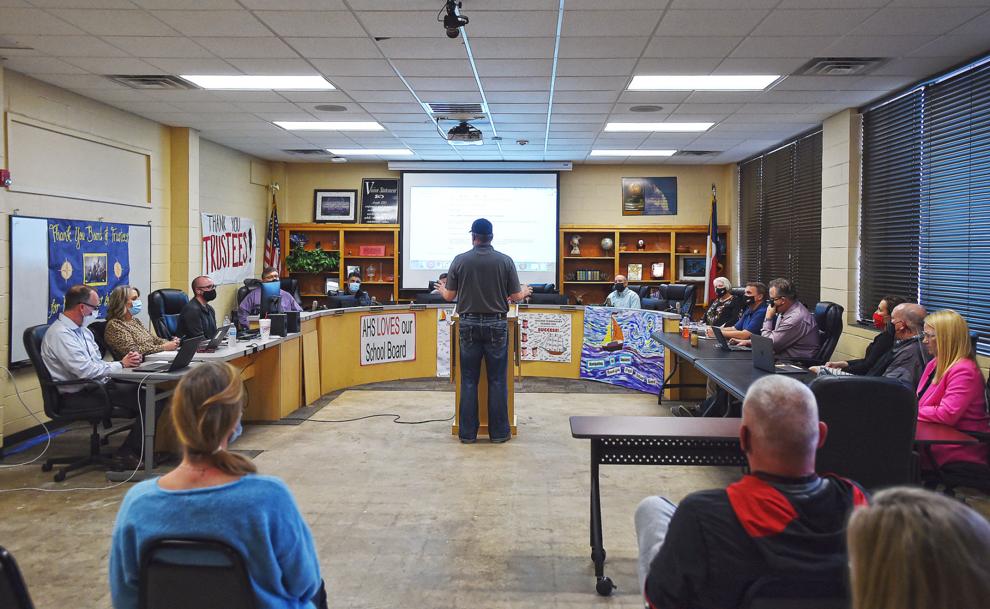 "I don't think there is data out there that suggests that wearing a mask will cause any significant decrease in cases for any amount of time," he said.
Numerous studies have shown the opposite to be true, and the Centers for Disease Control and Prevention still recommends the wearing of masks to help prevent the spread of the coronavirus.
Doyle referenced a study he said had just concluded in Florida that showed counties with mask mandates did not fare much better than counties without such mandates.
The claim seems to stem from an analysis by Rational Ground, a website that repeatedly argues against pandemic restrictions, posted late in 2020. Identical claims, often using exact wording lifted from Rational Ground, then spread quickly across numerous blogs and websites explicitly claiming to oppose pandemic restrictions and/or liberals in general and the country's Democratic Party specifically.
Florida has been among the most lax states regarding pandemic safety measures. It was, as of Monday, among the states with the highest seven-day case rate per capita in the country, according to the CDC Data Tracker.
In discussion before their unanimous vote, Argyle school board members frequently referred to the upcoming decision as common-sense and practical.
Board member John Bitter said the thing that truly moves the needle for him to make this move is access to vaccines.
"We're not going to live in masks forever, and so we're going to have to accept risk," he said. "We've accepted risk our whole lives, and so what we're looking for is a decision point — a common-sense point that we can shift our policy — and that decision point is tied to vaccines."
That comment drew a large sigh from White, the nurse who had spoken earlier.
Argyle ISD, in partnership with the Flower Mound Fire Department, will host a vaccine clinic for all interested school district employees this Thursday. All employees who want to receive COVID-19 vaccines are expected to be able to.
Given the four-week delay until the second dose of the Moderna vaccine, followed by another 10-14 days until it takes full effect, employees likely won't be fully protected until near the second week of May.