Denton ISD Superintendent Jamie Wilson, looking back on a pandemic school year nearing completion, had a few groups of people to thank on Thursday.
Above all, he credited teachers for carrying an outsized portion of the pandemic's societal burden this past school year.
Denton ISD closed the 2020-21 school year Thursday with half-days at its campuses. Denton High will be the last school to hold its graduation ceremony, which is scheduled for 7 p.m. Friday.
"I think the protocols that we had in place in our schools allowed us to get here," he said.
No matter what the current federal, state, county, city or school district guidance was at the time, it was Texas teachers having to implement it on the ground for 5.4 million students across the state each day.
Masking, social distancing, contact tracing and all the other things that feel routine for many Americans were the day-to-day purview of school district employees.
"It was our teachers that had to do that work," Wilson said. "It was the governor, it wasn't the president, it wasn't the [Centers for Disease Control and Prevention]."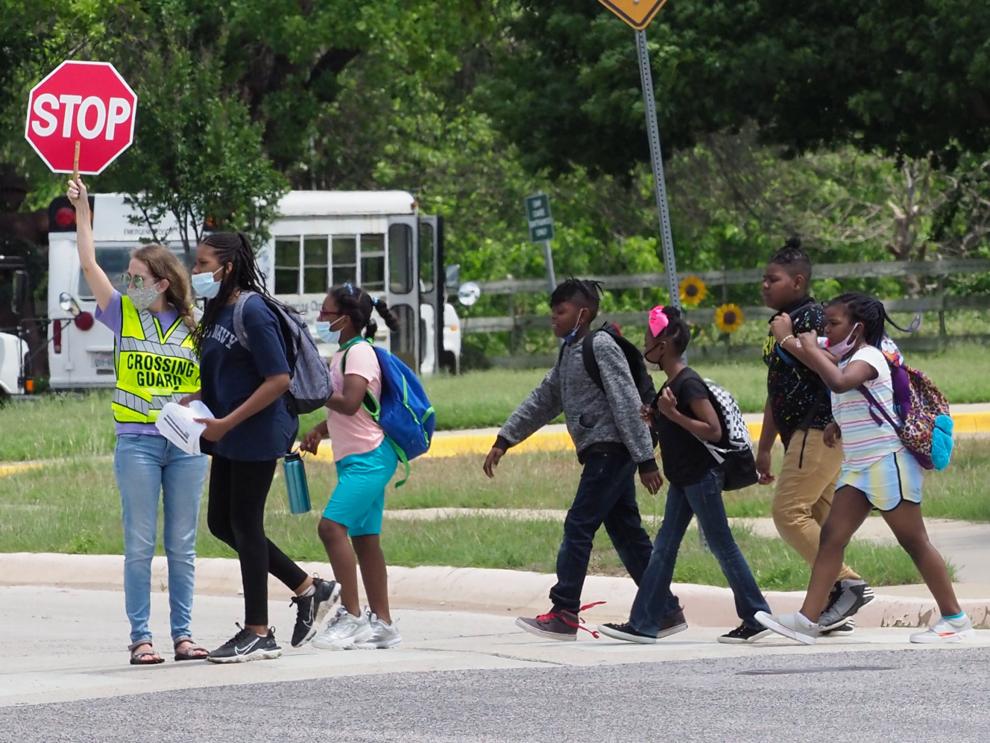 Traditional in-person classes wouldn't return to Denton ISD for roughly six months, and approximately 7,000 district students were still learning online at the end of the 2020-21 school year.
Wilson said the entire year was difficult, but the worst aspect had been a pervading sense of uncertainty.
"I think the strength of our school system was our ability to pivot, to adapt, to be flexible," he said.
He attributed much of the state's success to the work of teachers, students and parents complying with health guidelines for at least eight hours each day.
As for what guidelines to follow and when, Wilson said that decision was easy: Denton ISD early in the pandemic decided to align itself with Denton County Public Health.
He said DCPH did a masterful job of mitigating the virus' spread and rolling out the various COVID-19 vaccinations.
Sanger ISD Superintendent Tommy Hunter could not be reached for comment by Thursday afternoon. He cited a busy schedule as the school year finishes out and students prepare for graduation.
Krum ISD's interim Superintendent Mike Davis did not respond to multiple emails requesting comment.