Denton saw several new food and drink options premiere on the dining front this month, offering new choices in everything from classic diner fare to craft coffee — and lots of Mexican cuisine. Though the area saw a few closures, most of the changes signal a greater selection of local eateries and other businesses are ahead for Denton residents this summer.
Food and drink
Catahoula's brought more Cajun flavor to Denton with their opening last month. The restaurant, which hosted its grand opening June 17 at 3528 S. Interstate 35E, offers classic Cajun fare in a casual atmosphere. Popular menu items include stuffed fish, crawfish etouffee and shrimp creole.
Another recent addition to the Denton dining scene is Stacks Pancake House, a family-owned diner. Opened in the former Cartwright's Cafe building at 1020 Dallas Drive, the eatery serves all-day breakfast and lunch 7 a.m. to 2:30 p.m. seven days a week.
New to central Denton is Elevated Grounds, a Tioga coffee trailer opening its first brick-and-mortar location in Denton this month. Located in the former Mi Casita Express building at 905 W. University Drive, the shop offers locally roasted coffee, baked goods and lunch.
In closures, seafood chain Shell Shack shuttered its Denton location June 19, blaming construction on Interstate 35E. The building Shell Shack was located in at 2303 S. I-35E previously hosted Dani Rae's Gulf Coast Kitchen, which closed in 2017, also citing highway construction.
Meanwhile, Restaurante Los Gallos — a Mexican restaurant at 1101 E. McKinney St., Suite 105, which closed last month — is getting a second life as part of a new venture. Former Gallos owner Julian Blas partnered with Freddy's Tacos food truck owner Fernando Fraga to bring a new concept, Cactus Mexican Kitchen, to the space. The restaurant, which opened the week of July 20, combines Freddy's full menu with some of Los Gallos' recipes.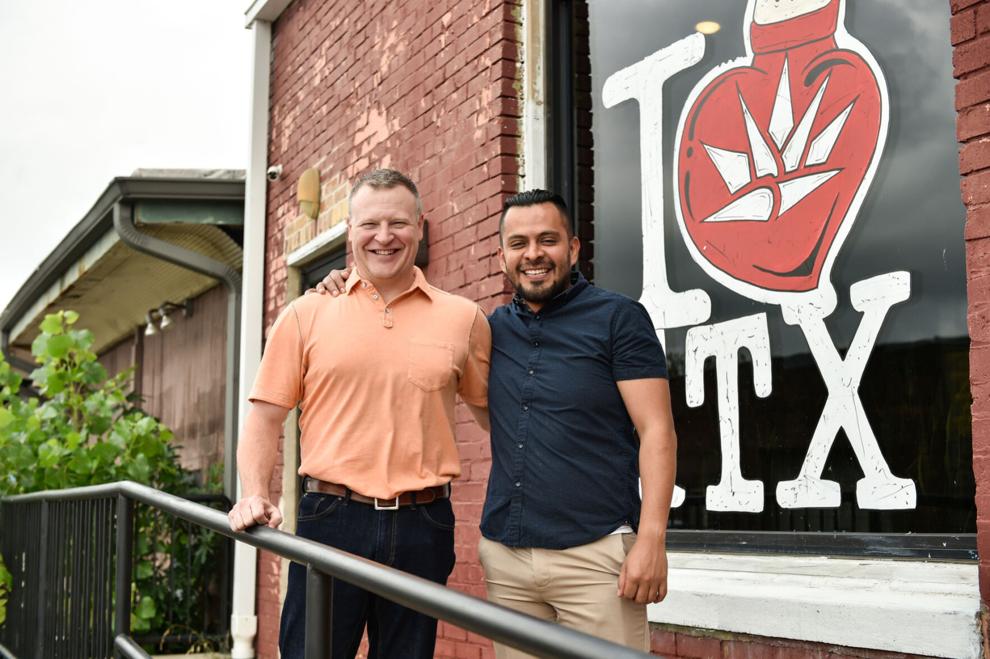 For more succulent Mexican cuisine, Wild Cactus Cantina & Grill, a new restaurant coming to the former Mulberry Street Cantina space at 110 W. Mulberry St., is sure to prick your appetite. The concept is a result of a partnership between the owners of Mulberry and Milpa Kitchen & Cantina. The restaurant, opening in August, will offer tableside guacamole, tapas, shrimp cocktails and other lighter fare in an upscale cantina atmosphere.
Also new from the Landeros family, owners of Milpa, is a standalone location for Pepitas Vegan Taqueria. Previously located in the same building as Milpa, Pepitas is getting its own spot opening next week at 1115 W. Hickory St., Suite 113. The restaurant will focus on vegan iterations of Spanish comfort food the Landeros' grew up with including tacos al pastor, picadillo and empanadas.
And for even more vegan fare, Austin-original food truck Plow Burger is serving up plant-based burgers, chicken wings and more in front of Tom's Daquiri at 1212 W. Mulberry St. The truck will be open from 5 p.m. until midnight Wednesday through Sunday, with hours to be expanded in mid-August.
Last but not least, food truck Taqueria Chihuahua opened in Denton in late July, serving patrons in the Quick Track parking lot at 1724 Bernard St. beginning July 20. Owned by Eva Portillo, the truck offers homemade Mexican cuisine from 8 a.m. to 10 p.m. Sunday through Thursday and 8 a.m. to 11 p.m. Friday and Saturday.
Retail
Another closure came to Denton Center last month with the announcement that longstanding pet supply shop Fish n' Chirps would shutter around June 30. Located at 914 W. University Drive, the store, which carried reptiles, small birds and fish and offered dog grooming, has been in Denton for 50 years, originally having a storefront on the downtown Square.
Meanwhile, in central Denton, another tattoo shop is making waves. High Seas Tattoo opened at 214 S. Bell Ave., Suite 1102, at the end of May. The family-owned shop is owned by Joe and his sister Laura, who is also the shop's main artist.