Denton is seeing lots of new retail and dining options heading into the holiday season, with local favorites expanding, new concepts coming to downtown and new hangouts for locals — and their pups.
Dining & retail
Tropical Smoothie Cafe will soon come to Denton's west side. The former Cash Loans on Car Titles building at 1807 W. University Drive was demolished last month to make way for the franchise, which serves up flatbreads, wraps, sandwiches, quesadillas and bowls alongside its signature smoothies. An opening date has not been set yet, but the cafe is hiring for the location on its website and commercial permits have been issued for the $245,000 new build.
Also on University, Auto Zone will move to a new, larger space next year. Currently located in a roughly 8,000-square-foot building at 511 W. University Drive, the auto parts store will more than double its footprint when it moves in about three months to the new location being built at 1101 W. University. Construction on the space will cost $13.6 million, representing a significant investment over the $1.3 million appraised value of its current location.
On South Locust Street, Susie's Snack Shop is also expanding. The shop, which sells locally made dog treats, will move from 507 S. Locust St. to No. 509, doubling its space to make way for a DIY dog-washing booth and Lucy's Lounge, where pups and their humans can take a load off. Susie's is expected to be open in the new space around the beginning of December, owner Katy Portillo said Tuesday.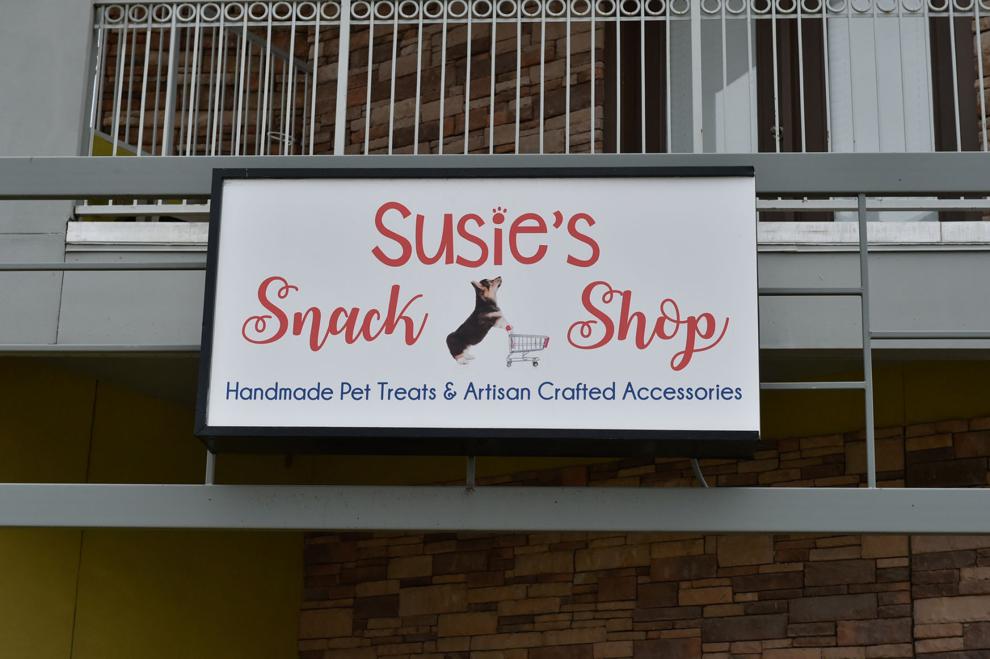 In other pet-friendly news, Denton's new kava bar, Kava Culture, also offers a chill spot for you and your furry friends. The space at 109 Industrial St. will be Kava Culture's first franchise location in Texas, offering coffee, herbal tea, elixirs and mood-boosting kava drinks (just don't give them to your pups, please).
Occupying Susie's soon-to-be-former location at 507 S. Locust will be The Storm Witch, a local specialty candle shop that is expanding its Denton Community Market booth into a brick-and-mortar space. Verus Commercial agent Glen Farris brokered the deal.
In the Fry Street area, Taiyaki Sweets is now open at 1206 W. Hickory St. The shop offers ice cream and boba tea alongside croffles — croissant-and-waffle mashups — and taiyaki, a Japanese fish-shaped cake filled with red bean paste, custard or other fillings.
Across town, 797 Food Bar recently opened in Justice Plaza at 1431 E McKinney St., Suite 100. The full-service restaurant hosted a soft opening Monday, offering 10% off its menu prices. Salads, appetizers and entrees run the gamut from classic American fare like burgers and pot roast to fish 'n' chips, steak and cottage pie, and stir-fry.
Near Idiot's Hill, Flips will bring darts, pool tables and cold drinks to the plaza behind Metzler's Food & Beverage. The casual hangout spot is expected to open at 1125 E. University in January, owners announced on Facebook last week.
We missed the news but Kim's Spa in Sunset Plaza is closed. The former massage parlor at 611 Sunset St., Suite 103, is making way for Donutly, a business we haven't been able to find out much about but we think it's a safe bet it'll have — wait for it — doughnuts.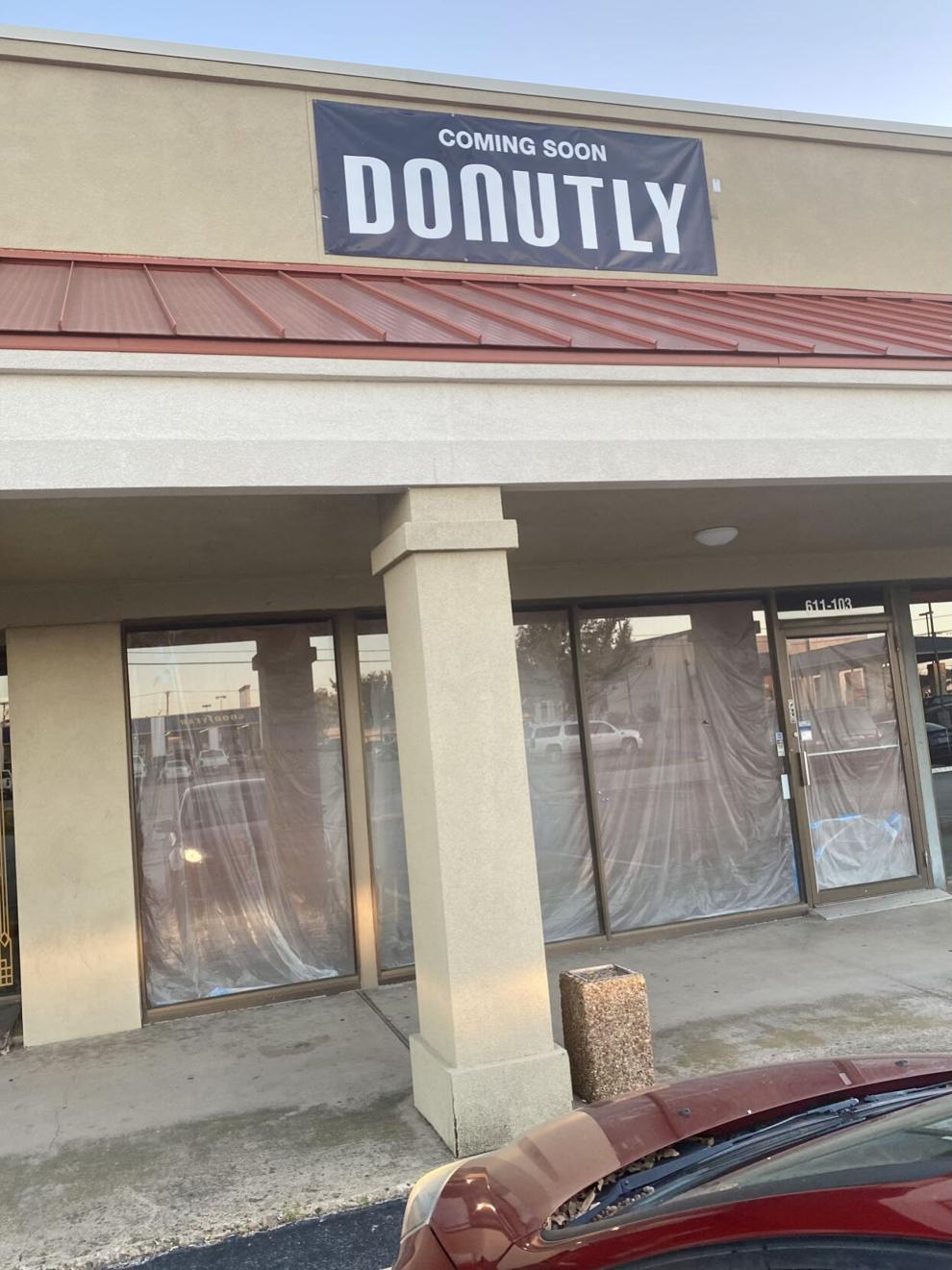 Just across from the University of North Texas, Froth Coffee Bar is open at 1607 Eagle Drive, Suite 113. The coffee shop offers French macaroons and ice cream alongside craft coffee and espresso drinks.
The Burger King at 2233 S. Loop 288 is getting a facelift. The fast-food chain location is undergoing a nearly $396,000 interior and exterior remodel, which began last month. Calls and emails to B-K corporate inquiring as to the details of the remodel were not returned by Tuesday afternoon, and calls to the store went unanswered.
Dallas-based La Madeleine opened an Express location in the Denton Walmart at 2750 W. University Drive earlier this month. The La Madeleine Express concept replaces McDonald's and is one of 10 prototypes opening in Walmart Supercenters throughout Dallas-Fort Worth this year, where it offers grab-and-go bites alongside French bakery fare.
Speaking of prototypes, Raising Cane's opened the first Texas location featuring its new design in Cross Roads earlier this month. The high-capacity restaurant opened Nov. 2 at 11620 U.S. Highway 380.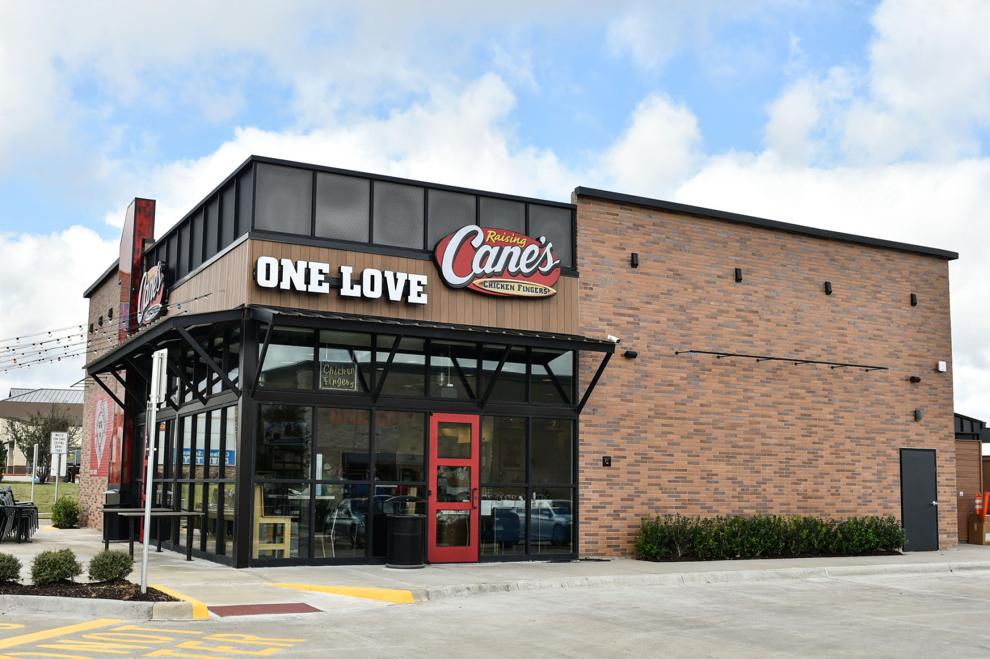 Golden Triangle Mall will gain a new anchor space later this month with specialty retailer Floor & Decor, set to open Nov. 22. The flooring and tile outlet occupies about 75,000 square feet on the north side, next to Conn's Home Plus.
Other openings
In Prosper, a children's salon franchise, Pigtails & Crewcuts, is opening this month. Owners Cindy and Dale Moore operate another location of the Georgia-founded salon in Plano.
In another opening we missed, The Peanut Gallery full-service framing shop opened this summer at 558 Spring Hill Road in Aubrey. The shop offers custom and specialized framing services, detailed on their website.