The legendary Ol' Dirty Basement at J&J's Pizza has not seen its final days as a mecca for North Texas DIY.
The venue will return in a new form after J&J's vacates the space at 118 W. Oak St. on Aug. 10.
MiXfiTs, a fast-casual Italian pasta and cocktail bar, will take over the lease and pay homage to J&J's 24-year history as a haven for local music lovers. Expected to open in November, the bar will boast a graffiti-punk atmosphere while live shows and DJ entertainment, complete with creaky floorboards, live on in the basement.
"We're coming into this space to bring a new element but also keep the Square what it is," co-owner Anthony Morel said.
Morel and business partner Justin Foster plans to do some remodeling of the upstairs, adding TVs, updating the kitchen and boosting the audio throughout the entire space. Except for the possible addition of a small stage and the upgraded sound, the basement will remain intact and continue to host local bands and other entertainment.
"Justin is a well-established comedian so we're going to bring in comedy, live music, DJs, you know, just fun stuff," Morel said. "I'd like to show movies down there like a Rocky Horror Picture Show, old-school style where everybody's kind of involved in it, maybe some silent discos — we want to have fun with that downstairs area."
While MiXfiTs plans to book some acts, it will maintain J&J's traditional DIY booking approach at least part-time.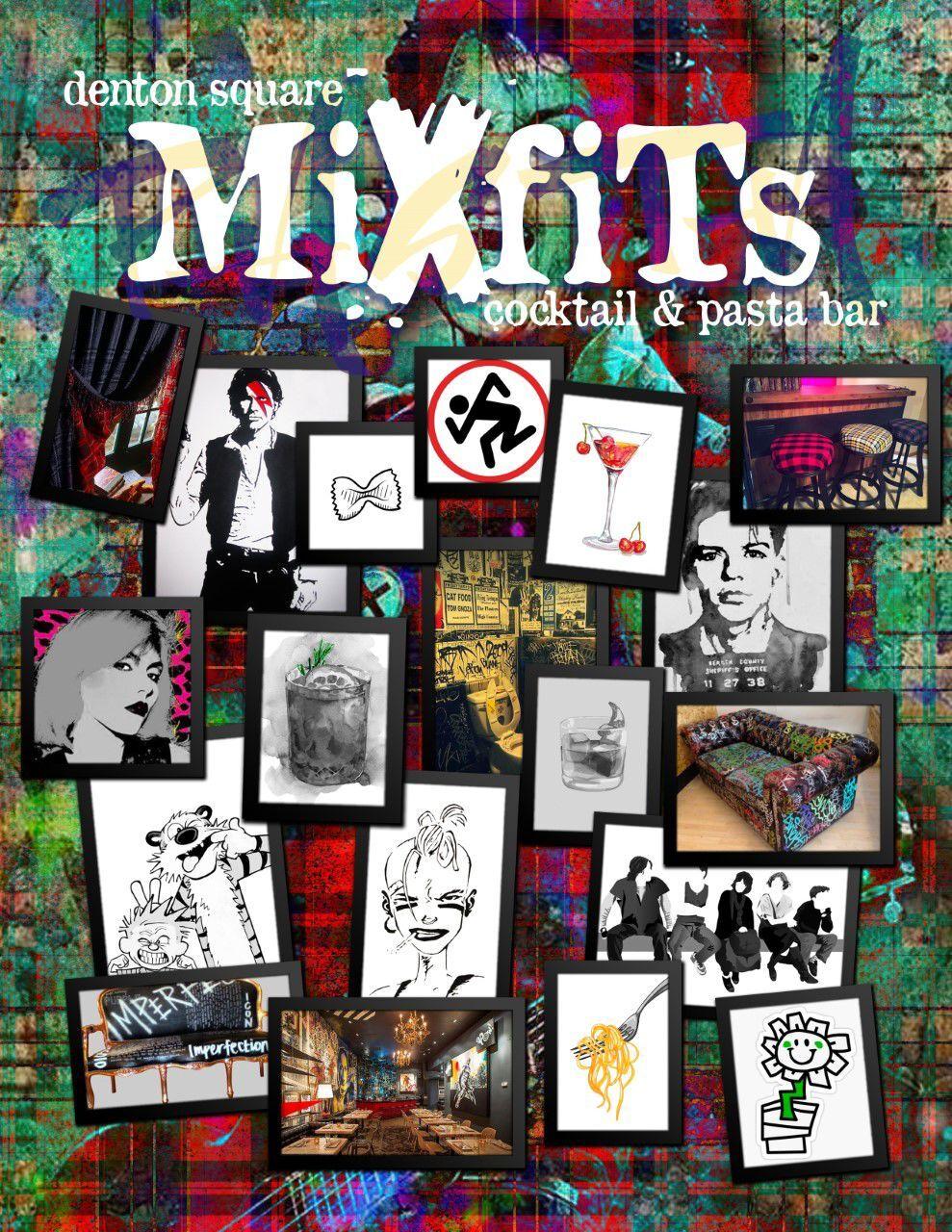 As for eats, MiXfiTs will bring build-your-own "graffiti pasta" alongside set menu items served in containers similar to those used for Chinese takeout. MiXfiTs will also offer craft cocktails like the John McClane with whiskey, grind espresso liquor, Averna, egg white and lemon zest, or Tank Girl, which features lemon and basil flavors built around peach vodka, prosecco and Pop Rocks. Decor will include original artwork and lots of street graffiti.
Morel has a history in restaurant and bar ownership as well as bartending. The MiXfiTs concept is one that he has been toying with for some time, and when the space at J&J's became available, it seemed like the right fit.
"Both Justin and I were in bands for 20 years in the DFW metroplex and in my 20s and early 30s we spent a lot of time out there at UNT and Fry Street, playing random shows here and there," Morel said. "I remember playing in that basement — we want to keep it there."
J&J's announced June 30 they would vacate the space on the downtown Square after a rent increase made it unaffordable. The Official J&J's Farewell Fest, an all-day event with live music and art, will be held Aug. 8–9 from noon to midnight, with a lineup to be announced soon. Former staff of the pizzeria will be able to stay on with MiXfiTs if they chose, getting first dibs on open positions, Morel said.
J&J's owners Jaime and Jessie Ham plan to open a new restaurant in Gainesville, Saint Joe's Pizza, in the coming months.
For longtime fans of J&Js looking for a little punk rock closer to home, Morel hopes they'll find it at MiXfiTs.
"We respect Denton and have a good understanding of what's there, what people want to keep and what people don't want it to be, and that's why we kind of felt like this concept would work in there," Morel said. "We're bringing a new element, but we're going to keep that same vibe, especially with ODB. We're excited and we're hoping that everybody else will be excited when we open."