As malls across the nation face a viability crisis, the loss of another anchor at Denton's Golden Triangle Mall has raised concerns among area residents as to how long the shopping center — which has seen steepening revenue declines over the past few years — can survive in the post-COVID era.
Once among America's most popular gathering spaces, idealizing consumer culture and becoming the backdrop for much of suburban life in the 1980s and 1990s, malls across the country have seen increasing declines over the past decade as consumer patterns have shifted. Long orbiting around major department stores such as Sears, J.C. Penney, Neiman Marcus and Nordstrom — all of which have shuttered stores in the past several years and several of which have filed bankruptcy — 25% of America's roughly 1,100 malls are expected to close in the next five years. More than half of mall department stores are also predicted to fold by the end of 2021, according to research from Green Street Advisors. And with the COVID-19 pandemic prompting even faithful in-person customers to shop online, economists speculate the decline of brick-and-mortar retailers is accelerating, with prominent chains such as Victoria's Secret, Bath & Body Works and GNC announcing store closures in 2020.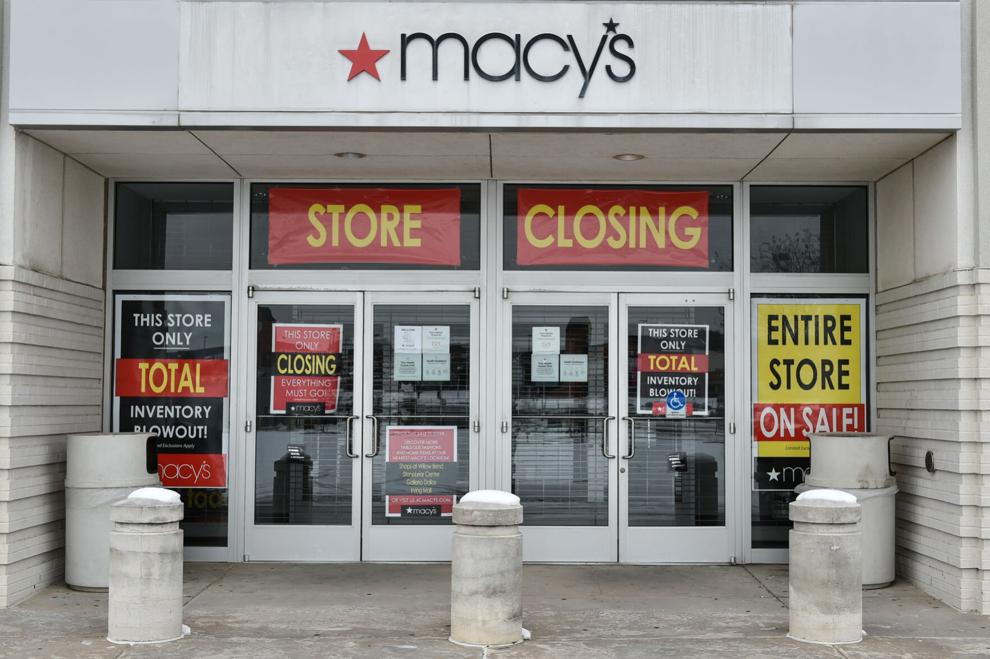 Golden Triangle Mall is no exception.
The 765,000-square foot mall, which first opened in 1980 and underwent a large-scale remodel in 2011 after filing bankruptcy and being bought by Cencor Realty Services and its partner MGHerring Group, has lost its share of department store anchors over the years. Montgomery Ward occupied a prominent space in the mall before folding in 2001, where it was followed by Foley's, which operated from 2003 to 2006, when it made way for Macy's after the retailers' parent companies merged. The mall also has felt the impact of smaller stores such as Charlotte Russe and Payless exiting after filing for bankruptcy and others relocating.
Now, Macy's is leaving, too. The company announced Jan. 5 it would close its Denton store, which occupies a 108,310-square-foot space in the Golden Triangle Mall, as part of its plan to close 125 locations by 2023. The anchor is the second in three years to leave the Denton mall, with Sears shuttering in August 2018.
Reading the retail tea leaves
Some suggest the closures could signal the beginning of the end for Golden Triangle.
"Traditional malls are dying all over the country," Verus Commercial founder Greg Johnson said. "The consumer just doesn't have the desire to go walk around the mall like they used to, and what I think is really the death knell is the pandemic forcing everyone to shop online. If this reduction in consumer spending and face-to-face shopping continues, you would expect that the mall ultimately is going to fail."
Monet Franklin, 27, has lived in Denton her entire life. Though she frequented the mall as a child and after the opening of H&M, she rarely visits anymore, instead driving to Tanger Outlets or Stonebriar Centre in Frisco, which she said offer a better selection.
"Since everyone shops online, the Denton mall will probably be nonexistent in the next 10 years or so," Franklin said.
She's not alone in spending less time at Golden Triangle. Unscientific polls conducted by the Denton Record-Chronicle on Instagram, Twitter and Facebook found that 54% of respondents visit the mall annually or rarely, while 29% never shop at Golden Triangle. Only 2% said they shop at the mall weekly.
Though some respondents have visited less lately because of the pandemic, others said they have long shopped elsewhere.
"I quit going several years ago," Jonee Parker Paul wrote on Facebook. "So many other places to choose from. So sorry, Denton."
For store owners and staff, foot traffic trends have been mixed. While most saw an uptick in holiday traffic — which a few said surpassed the previous year's Christmas rush — many have also seen fewer shoppers visiting over the past several years.
"During weekends there will be some flow, but during weekdays there will be no flow at all," said Melina Dhakal, who has worked at Cell 'n Style for 2½ years. "Part of it is COVID, but business has been going down since the online market has risen up. It's definitely affecting a lot."
Records from the Texas Comptroller's office show that sales tax revenue generated by the mall has been in gradual decline since 2017, with revenue dropping from $5,955,748 in 2016 to $4,538,159 in 2019 and $3,350,495 in 2020.
Some worry the closing of Macy's will cause another drop in mall shoppers — a fear that rang true among many poll respondents who said Macy's was among the main attractions that kept them visiting Golden Triangle.
Ana Rodriguez Mallo, owner of Le Macaron, which has been in the mall since it opened in 2017, said she expects to see some decrease in sales but hopes her established customers will remain loyal despite what happens with larger anchors. Though Mallo said she would hate to leave the mall, she would consider it if it meant more opportunities to meet customers where they are.
"If J.C. Penney were to close in the mall, that would be critical for me," Mallo said.
'Everybody's still making money'
The Macy's departure won't spell the end of Golden Triangle, if you ask mall manager Matt Ludemann. Though no decisions have been finalized, Ludemann said multiple units could come in by the end of 2022 to fill the space Macy's occupied.
"We are exploring multiple options, and there's a lot of good opportunities — there's been a lot of calls and discussions with concepts," Ludemann said.
The former Sears space, which is partially occupied by Conn's HomePlus, could also see new concepts come to the north side, which Ludemann said could mean more cash flow as multiple storefronts bring in a diverse set of shoppers.
But as is the case with many mall occupants, some Golden Triangle tenants could have co-tenancy clauses in their contracts that would allow them to pay reduced rent or even break their lease if two anchors close — which could mean a multi-store exodus if another department store folds in the future.
Those leases look different with every retailer, so it's difficult to estimate how many might have that option, Ludemann said. But he's confident the mall is "in pretty good shape" and said some stores are thriving, with Bath & Body Works bringing in more revenue than before the pandemic despite reduced store hours. The chain is expected to open a second Denton location in Rayzor Ranch next month.
Tricia Harlow, manager at Journey's in Golden Triangle, said she's not concerned about the future of the mall.
"Everybody's still making money — it's slow, but it's still in the positives," Harlow said. "They're trying really hard to keep it going, and I think they're doing a good job. I don't think the mall is going anywhere, at least not anytime soon."
As for declining sales figures over the past several years, Ludemann said much of that can be attributed to Sears leaving and more non-retail tenants that don't generate sales tax coming to the mall.
Ludemann is confident the revenue will return, particularly if Macy's is divided into three or four retail spots, which could bring in more sales volume than a single anchor. Though national retail trends are a concern, Ludemann said Golden Triangle is in a growing market that will continue to attract shoppers. And with 88% occupancy, he said it's still faring better than many of its national counterparts — though that's almost a 10% decline from 2011, when it was 97% leased.
Newer concepts faring better
Its enclosed design could also be a deterrent for customers amid COVID-19.
"Ultimately I think the new, shiny, open-air kind of drive up and park right in front of the store, that's what people want now, so, ultimately, the mall loses in those situations," Johnson said.
National trends suggest that assessment has merit. J.C. Penney's 173 off-mall sites have been performing better than the company's 520 mall locations since post-shutdown store reopenings, and many open-air shopping centers have managed to sidestep the steep declines malls have grappled with.
When Rayzor Ranch, the 400-acre mixed-use development on University Drive, brought major retailers including Walmart, Sam's Club, Ross and Kohl's to north Denton in the early 2010s, it prompted speculation that the development would draw customers away from Golden Triangle.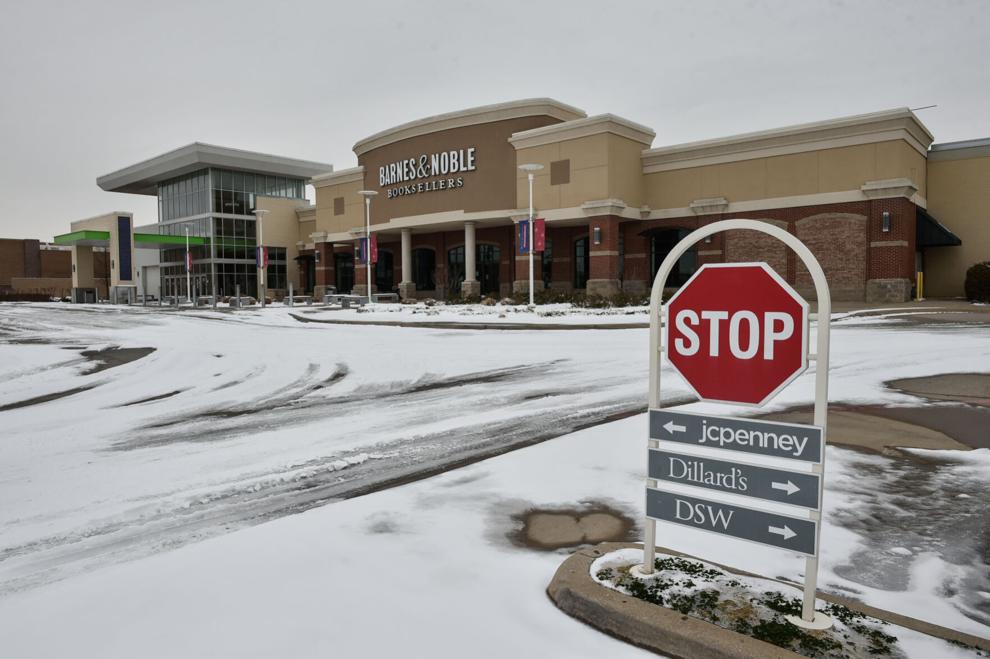 The city invested in both projects, entering into a $9.5 million economic grant agreement with GTM Redevelopment Ltd., as part of the anticipated $45-60 million mall remodel. It invested $68 million in tax incentives in Rayzor Ranch, insisting Denton's economy could support both developments.
"As we've seen Rayzor Ranch come online, it has not resulted in lower sales tax figures for Golden Triangle Mall or other retail locations near the mall," economic development analyst Erica Sullivan told the Dallas Morning News in 2013.
But Rayzor Ranch has continued to add more businesses since, with the Town Center on the south side being built out and many Marketplace additions such as Marshalls and Tuesday Morning not opening until early 2019 — at the same time Golden Triangle had seen its lowest pre-pandemic sales tax revenue figures.
As part of the Chapter 380 economic agreement, GTM Denton Ltd. (formerly GTM Redevelopment) receives back a percent of the sales tax dollars generated over the baseline amount of $95,898 by the mall. Though the city has seen a 4,179% return on its investment into GTM since 2013, the grant payments to the mall have declined annually with revenue  dropping from $132,577 for fiscal year 2017 to just $31,186 in 2019 and $6,199 for 2020.
Will the mall endure?
Despite the declines, city staff say Golden Triangle remains a valuable part of Denton's retail market.
"Over the last two years, we've seen the mall sort of adapt and grow," said Jessica Rogers, Denton's director of economic development. "As stores have left the mall, they've introduced new concepts to bring people in, which so many malls across the country haven't been able to do. I'm really proud of the work Golden Triangle and the Weitzman Group have done to invest in the property."
Though some malls have begun turning away from traditional retailers to fill vacancies, Golden Triangle's economic agreement requires the mall to "diligently seek to obtain quality retail tenants that are new to the Denton retail market" when a tenant leaves. Though it doesn't exclude established Denton retailers from filling mall spots, pivoting to a non-retail space could mean a reduced grant payment if the tenant doesn't bring in sales taxes, either on its own or by attracting more shoppers to the mall, Rogers said.
Regardless, Ludemann insists Golden Triangle will continue to endure. Whether that's true, only time will tell.
"In your retail environment, you have hundreds of stores nationwide, you kind of see this every year," Ludemann said. "I know it will change the traffic [but] there could be some upside, long term. We just have to work through these unfortunate situations."