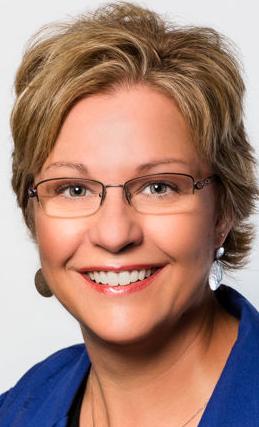 This Thursday is the summer solstice when the sun will be up longer than on any other day in 2018. How better to fill this longest day than with music? That's what Jack Lang and the staff of France's Ministry of Culture decided to do back in 1982, and it's happened every summer solstice since.
They call it Fête de la Musique, festival of music. At its origin, Jack and his team imagined a day where free, live music would be everywhere: street corners, parks, rooftops, gardens, storefronts and mountaintops. They invited every person to join and play music wherever they were. Since then, more than 5 million people in France have participated in the festival, turning it into an annual national music-making holiday.
It didn't stop there.
As its popularity spilled out of France's borders, the festival became known as "Make Music Day." Around the world on every June 21, millions of musicians of all styles, ages and skill levels re-imagine their cities as stages and spread joy to their communities through music. This year, 800 cities across 120 countries will make music Thursday.
Not to be left out, America is now getting in on this international phenomenon with help from the National Association of Music Merchants Foundation. Coordinated by the Make Music Alliance, some 65 U.S. cities will have Make Music Day celebrations Thursday, and Denton is one of them.
"We are excited to participate in Make Music Day as we celebrate our first year as a certified Music Friendly Community," said Julie Glover, downtown development coordinator with the city of Denton Economic Development office.
Julie is Denton's music industry liaison to the Texas Music Office. When she learned about Make Music Day, she knew Denton, a true music city with the reputation to back that claim, absolutely had to get involved.
So, Julie pulled together a small team to plan Denton's first annual Make Music Day: Richard Gore of Pender's Music in Denton, Christine Gossett with the Denton Convention & Visitors Bureau and the Denton Main Street Association, Veronica Maldonado with the DCVB and Christina Davis, city economic development specialist.
They've done a fabulous job, as you will see, and more accurately hear, this Thursday.
From professional musicians to people who have never picked up an instrument, everybody is invited.
In cooperation with Pender's, the visitors bureau, Main Street and the Texas Woman's University departments of music and theater, the city of Denton is hosting free musical events all day on the downtown Square.
"The opening event on the [Denton County Courthouse on the Square] lawn at 10:30 a.m. with Basses Loaded might just be a once-in-a-lifetime experience," Julie said. "The Bradetich Foundation, in cooperation with the University of North Texas, has organized some 30 to 40 double bass players to perform. Together. All at one time."
The day continues on the lawn with an open jam at noon. And get this: bring your own ukulele and be part of a mass class at 3 p.m. Then at 5 p.m., TWU music therapy faculty and students will teach us how to use boomwhackers, hand drums and harmonicas to make music.
No boomwhacker laying around the house? That's OK. Loaner instruments will be provided.
Squeeze in a few minutes between events to stop by the Discover Denton Welcome Center, especially if you don't have an instrument to play. SCRAP Denton is providing the recycled supplies for making castanets starting at 11:30 a.m., all day while supplies last.
At 5 p.m., Denton Music Workshop students will perform at Andy's Bar & Grill followed by Main Street's weekly Twilight Tunes show on the courthouse lawn, featuring Texas Blues Crew.
"Dentonites have a deep appreciation for music," Tunes organizer Gossett said. "It's a huge part of our community fabric, and DMSA is thrilled to be part of celebrating that."
TB Winds is hosting a Jazz Jam Session with Cosmotropolis at 8 p.m., closing out the day's events on the lawn.
The celebration then moves from the lawn to Harvest House, where Haunted Mansion's surf rock tunes will wind up Denton's first Make Music Day.
"Music has been shown to strengthen social connectivity, reduce stress, lower blood pressure, stimulate memory and is integral to a well-rounded, enjoyable life," Julie said. Denton's Make Music Day encourages every form of music making from players at every level — even if that current level is zero."
Make Music Day celebrates and promotes the natural music maker in us all. Think about it. Ample safe zones where everyone is equal and no one will laugh or criticize our efforts. Those of us typically in the audience get a rare opportunity to play alongside some of our city's musical giants. How cool is that?
We're a music city. Let's get together and play.
Denton's Make Music Day schedule is at discoverdenton.com. Click on What to Do and select Make Music Day. For details about global Make Music Day celebrations, visit makemusicday.org.