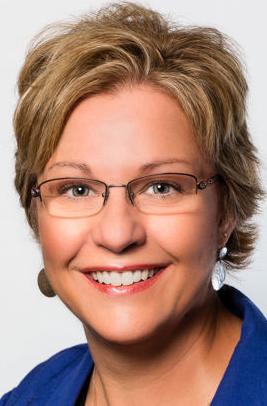 The Discover Denton Welcome Center on the downtown Square will turn two years old on July 4, and my, my, how it's growing up. As is true with any new life, it's taken a village to get the center from crawling, to walking, and finally running, a success other cities are studying now and hoping to emulate.
That village I'm talking about is Denton: the city of Denton that recognized the need for a touch-point to maximize the local experience; citizens and visitors who have been patient and encouraging while we've worked out newbie kinks; and businesses that continue to invest because they believe in the center's mission.
Business and community partners are financial sponsors who collectively represent one-third of the budget required to operate the welcome center (the other two-thirds coming from the city and merchandising). They want the obvious benefits of having their brands in front of 6,000 walk-in visitors every month, plus the thousands reached through our social media channels and DentonRadio.com. But it's more than that. They realize that by investing in the center, they give back to Denton's tax base through tourism, making them the force behind the center's dynamic, ever-changing space.
This past Friday, the Denton Chamber hosted a ribbon-cutting for a new attraction. AccessBank Texas is the sponsor behind this most recent evolution inside the welcome center, a creative collaboration between the bank and the Greater Denton Arts Council.
"Art is facilitating relationships that need to be forged in our community," said GDAC's executive director Georgina Ngozi. "This simple, intimate corridor in our DDWC is now showcasing art. It's forging a relationship between a bank and an arts organization, the local community and with tourists who come here. It is a community-building foundation."
Ngozi refers to the welcome center's brochure display area that now doubles as a small art gallery, featuring works by local artist and painter Kimberley Dietrich.
"Through Access Art Alley, Kimberly can become more well-known. And she's just the first, because we are going to change out the artist every quarter," Ngozi said.
Welcome center co-manager and GDAC board member Jake Laughlin birthed the idea of adding fine-art exhibits to the center.
When he proposed the concept to GDAC several months ago, he was met with enthusiasm, but also a wall. GDAC did not have funds to bring it to fruition.
"Jake took it upon himself to secure the support. That's where AccessBank Texas came in," Ngozi explained.
AccessBank Texas was founded in Denton on the premise that the needs of the community are a bank's first concern. Jason Adamson, senior vice president of commercial lending, says AccessBank Texas seeks to honor this commitment through community partnerships.
"When Jake approached us about being a partner with GDAC, we were honored and eagerly accepted the invitation," Jason said. "Showcasing local artists and their unique creations is a privilege and should be celebrated and explored for the social relevance of its day. We hope to generate insight into and enjoyment of local artists in Denton through the Discover Denton's Access Art Alley."
Jenny Bates is GDAC's exhibits coordinator. She reached out to local artists through GDAC's members and those of collaborative partners Artists Enclave of Denton County and Denton Gallery, an online, virtual exhibit space. Criteria is loose but limited to 2D works of neutral topics appropriate for all audiences and complementary to the welcome center's vibe.
"Kimberley is not an artist by profession. She's an accountant. She pursues art on the side, which I think is important because it represents Denton artists really well," Jenny said. "There are a lot of people who do two different jobs here: the thing they are passionate about and the thing they do for a living."
She went on to say that she thinks everyone in the community cares about the arts in some form or fashion.
"We want to show what Denton is: an arts community," Jenny said. "That's what's great about AccessBank Texas stepping up and taking the initiative to put this together."
In one of the best elevator speeches I've ever heard, Jenny summed up the ultimate goal for Access Art Alley along with her vision as the ongoing exhibits coordinator for GDAC and the welcome center space.
"Art is a way of communicating ideas that people may not be comfortable talking about in any other capacity," she said. "I've come to realize that art is a platform for discussion. What story is the artist trying to tell? What do people want to know? What story does the community need to hear right now?"
Find out in the Access Art Alley, open whenever the welcome center is open, seven days a week.