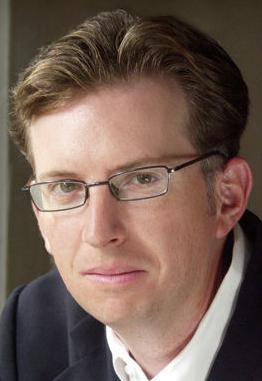 "The odds that the Federal Reserve will cut interest rates just got higher."
— Wall Street Journal, May
May was the first negative month in the markets for calendar 2019. Global equity markets experienced aggressive selling as trade and tariff tensions drove investors to the sidelines.
North American equities fared the worst, falling more than 6%. Emerging market stocks fell almost as much, just under 6%. Developed international markets fell 5%.
Cyclical companies were hit the hardest, especially energy companies. A steep sell-off in semiconductor stock dragged down the broader technology sector as well.
Noncyclicals declined less than cyclical sectors, with real estate stocks the only positive sector during May.
So why all the fuss?
While it is a fool's errand to ascribe too much sense to short-term market movements, the re-escalation of the trade war has caused many investors to become worried again. Some indicators show market participants are a fearful as they were during the throes of the fourth-quarter sell-off in December.
All this culminated in a sharp decline in long-term interest rates. While 10-year treasury rates were well above 3% last summer, today they print closer to 2%.
This decline has caused an inversion in portions of the yield curve; long-term rates are lower than some short-term rates. Historically, these inversions have presaged recessions.
Since short-term rates are heavily influenced by Federal Reserve policy, many believe the Fed's next move is a rate cut.
Six months ago, investors feared the Fed would continue to hike rates, but now they place a 25% chance on a rate cut this month. More interestingly, markets place an 85% chance the Fed will cut rates in July and place the odds at 99% the Fed will cut rates before the end of the year.
Wow — what a reversal!
Fed officials have said they will monitor the data and respond accordingly. Commentary by Fed chief Jerome Powell this week should provide more insights into their intentions.
But with all this fuss, U.S. stocks are just a little more than 5% below their all-time highs. The "pullback" in May brought valuations back into the high side of historical ranges (price-earnings ratios in the S&P 500 are in the high teens).
June has already seen a modest rebound, with earnings growth for 2019 projected to be in the low to mid single digits. Not stellar, but not Armageddon either.
The Fed has clearly signaled that hikes are on pause, and while short-term rates have inverted, the most prescient recession signal is the inversion of the two- and 10-year rates. These have compressed but have not yet inverted.
In fact, this spread actually widened in early June.
So, while pundits keep shouting that the end of the bull market is near, we keep looking for bargains that are created in the midst of the volatility. Long-term rates may sneak up on us sooner than you might think.
Last week, the Treasury reported that our federal deficit in May totaled a record $208 billion, bringing the 2019 year-to-date (remember, the government's fiscal year begins Oct. 1) shortfall to $739 billion. Full-year 2018 and 2017 deficits were $779 billion and $666 billion, respectively. It looks like we will easily blow past those marks this year.
It is pretty unusual for deficits to be growing during a such a long period of economic growth (we're 10 years into this post-recession recovery). Typically, government finances improve during periods of growth, as revenues increase and the need for emergency spending diminishes.
But, the Trump administration's tax cuts helped drive this year's deficit to more than 5% of GDP. Even Italy is not that bad.
Estimates from the Congressional Budget Office show deficits averaging 4.3% of GDP each year through 2029. That compares with a 50-year average deficit of 2.9%, and 2.4% as recently as 2015.
If Elizabeth Warren or Bernie Sanders gets elected, watch out. Free money for everyone does have a cost.
Even before a Green New Deal, or free college for all, or other promised goodies, total U.S. debt is expected to jump an additional $12.7 trillion to $28.5 trillion by the end of 2029, equal to 92% of projected GDP from 78% currently and 66% in 2011.
Those old enough to remember the deficit spending years of the 1960s, with interest rates that look a lot like they do today, eventually saw the tables turn.
It's hard to imagine inflation accelerating and interest rates headed to 5%, let alone 10% or more. But, that is what they said a couple generations ago.
History doesn't repeat, but it often rhymes. Invest accordingly.