The COVID-19 outbreak has had an unprecedented effect on the Denton economy — small businesses, a lifeline of local income, have shuttered; restaurants that once bustled are now empty; and a significant number of people have been laid off.
With an increasing number of confirmed cases each day amid mounting uncertainty, city officials are anticipating a 25% to 35% loss in sales tax, or between $4 million and $5 million, in 2020. Meanwhile, major industry employers such as Peterbilt Motors have halted production, and employees of city's largest hotel, the Embassy Suites by Hilton Denton Convention Center, have been furloughed.
In the short term, rising unemployment is expected to continue, said Michael Carroll, director of the Economics Research Group at the University of North Texas. Carroll, who specializes in local economic development, said the industries most impacted are retail, recreation and food service — nearly a quarter of the Denton County economy.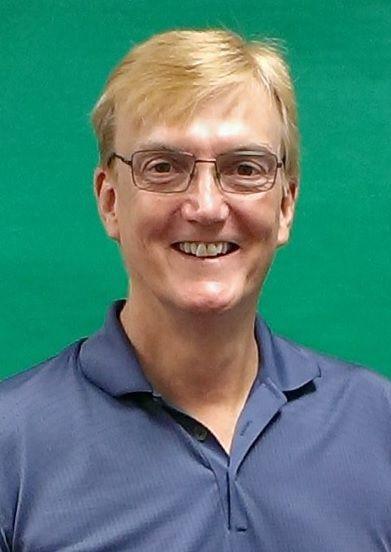 "Depending on how long this lasts, I certainly think [unemployment] would be in the 20% range, even 25-30% range," Carroll said. "With 25% of workers in the retail, recreation and food service industry, I think we could easily see unemployment in the 20% range."
Carroll said the initial shocks are concentrated in consumer spending industries, which account for nearly 70% of the U.S economy. And while the small-business landscape is bound to reshape, a catastrophic change could lead to a domino effect.
On Monday, signals of a looming recession increased when the Texas Manufacturing Production Index plummeted from 16.4 to -35.3 in March, according to the Federal Reserve Bank of Dallas. The production index, a measure of state manufacturing conditions, indicated a notable contraction in output since last month — and the lowest reading since March 2009.
At Peterbilt, a subsidiary of PACCAR, truck production has been suspended at the Denton-based plant, while facility closures and additional measures have been implemented in response to the pandemic. Under Denton County's executive order, operations of essential manufacturing are allowed — provided that services follow social distancing guidelines of six feet.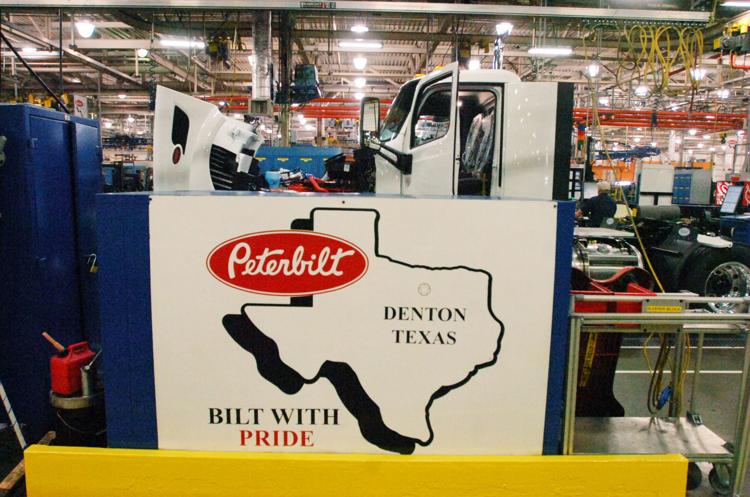 "Peterbilt's primary concern is the health and safety of our employees, so we made the decision to suspend truck production on March 24," said Jason Skoogs, general manager of Peterbilt Motors. "We are working through production plans when we restart to maximize social distancing, complying with Denton County recommendations for critical manufacturers."
Currently, division and plant cafeterias are closed until further notice, and required vacation days for division employees have been reduced from nine days to five days, according to documents obtained by the Record-Chronicle. In addition, employees are asked to follow Centers for Disease Control and Prevention recommendations to check temperatures before coming into work and to stay home if feeling sick.
Regarding anticipated build rate reductions, Skoogs said production output is aligned with the rise and fall of industry demands.
Ken Hastings, a spokesman for PACCAR, declined to answer questions about build rate reductions, the number of employees laid off and whether impacted employees would still be paid. Plant production has been suspended until at least April 20.
A source knowledgeable about plant operations said 200-300 employees would be laid off.
As perceptions of broader business conditions sour, other area manufacturers such as Jostens are taking measures to address their most immediate challenges to ensure long-term viability. Jeff Peterson, vice president of marketing and communications for the Denton-based ring manufacturer, said the company is managing itself as best as possible during this period of uncertainty.
Peterson declined to comment when asked about the number of furloughed employees or whether affected employees would retain their pay or benefits during the pandemic.
The number of Texans who filed for unemployment increased by more than 600% in March, according to labor statistics, as nearly 300,000 people in Texas sought relief. Meanwhile, more than 6.6 million Americans applied for unemployment last week.
For the Texas hotel industry, more than 64,000 hotel-related jobs and more than 268,000 support industry jobs have been lost in the state due to the coronavirus pandemic, according to the American Hotel & Lodging Association. With sharp declines in reservations at Denton-area hotels such as Embassy Suites and Best Western Premier, cuts have been implemented.
"At Best Western Premier, we thrive on corporate and leisure travelers who come into the area," said Monica Glenn, vice president of sales for Best Western Premier Crown Chase Inn & Suites in Denton. "Now that most of these travelers are sheltering at home, we've seen a business reduction of over 50% for the month of March, with April looking to be far worse."
Hotels are large investment operations, with many employees furloughed to save costs, Glenn said. Best Western employees will be provided insurance benefits through May, but if the pandemic persists, a reevaluation is likely, she said.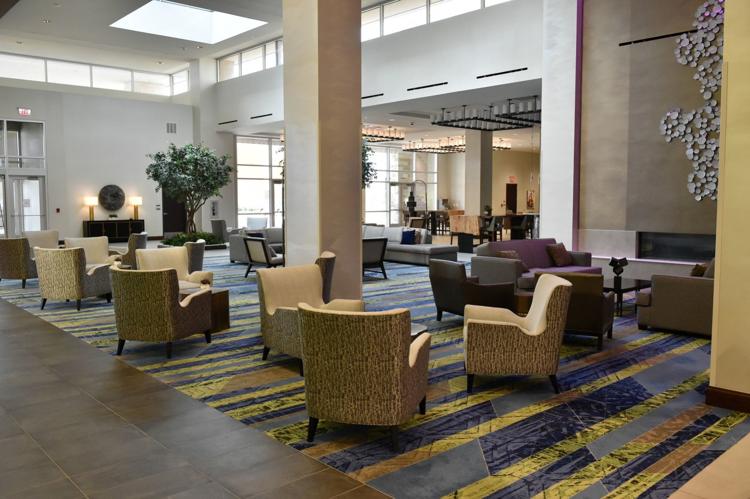 At the Embassy Suites by Hilton Denton Convention Center, temporary layoffs have affected several employees as the hotel continues to experience revenue loss due to COVID-19, according to Nicole Painter, spokeswoman for O'Reilly Hospitality Management, which manages the hotel. She declined to say how many employees had been impacted.
Jessica Rogers, director of economic development for the city, said Denton is still in the process of gathering data, but that an increase in unemployment and decrease in sales tax revenue is expected. In addition, she said many people and businesses would be affected.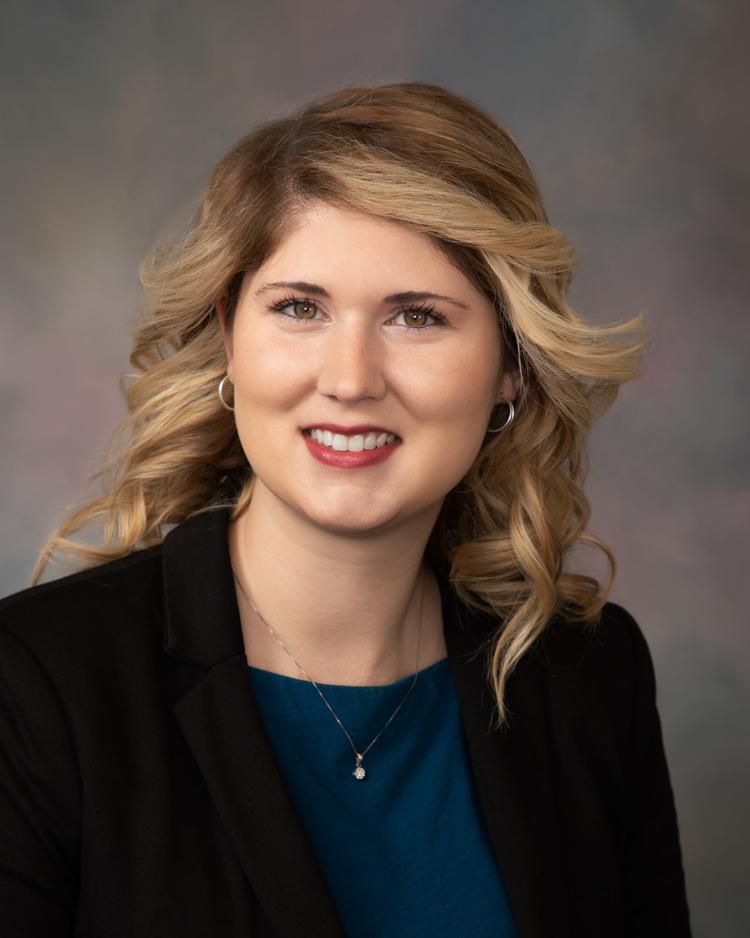 "The breadth and severity of the pandemic on businesses is still unknown, even now as we are seeing many local businesses make tough decisions regarding their operations and workforce," Rogers said. "What we do know is that many people and businesses in Denton will be severely impacted by this ongoing crisis."