The reactions to the announcement this morning that Drug Emporium will close its Denton location have been swift and emotional, manager Tim Pickford told the Denton Record-Chronicle.
"We're taking calls left and right in our Longview office because people are so upset about the store closing," Pickford said. "We've had women come in bawling."
The reactions from the store's 40-plus employees have also been strong, with the location's owner tearing up when announcing the closure to staff.
"We're heartbroken," Pickford said.
Pickford found out at 7:45 this morning from Drug Emporium leadership that the Denton location would close. The store has about 30 days left to operate, with a projected close date of July 1. All items are discounted 20% except prescriptions.
The store, at 824 W. University Drive, publicly announced the impending closure on Facebook.
"We are sad to say that we are closing our Denton location. We appreciate your continued support and have really enjoyed servicing Denton since 1992 and have met some incredible people!" the post read in part.
Although the pharmacy and health food store carries a wide range of supplements and specialty food items, low foot traffic made the location unsustainable, Pickford said.
"We own 10 stores — most in college towns all throughout Texas, two in Louisiana and one in Little Rock — and this store is half as busy as the next store that we have in the chain, as far as lower volume; we actually discount a lot," Pickford said. "It's just not good math if you don't have a certain volume of business and we kept trying. I've been on social media so much trying to drum up business."
"Over the course of the last 8 months we've had 9 stores in the chain consistently growing their customer counts by double digits ... even during the pandemic," the post read. "Unfortunately, our store's customer counts are decreasing."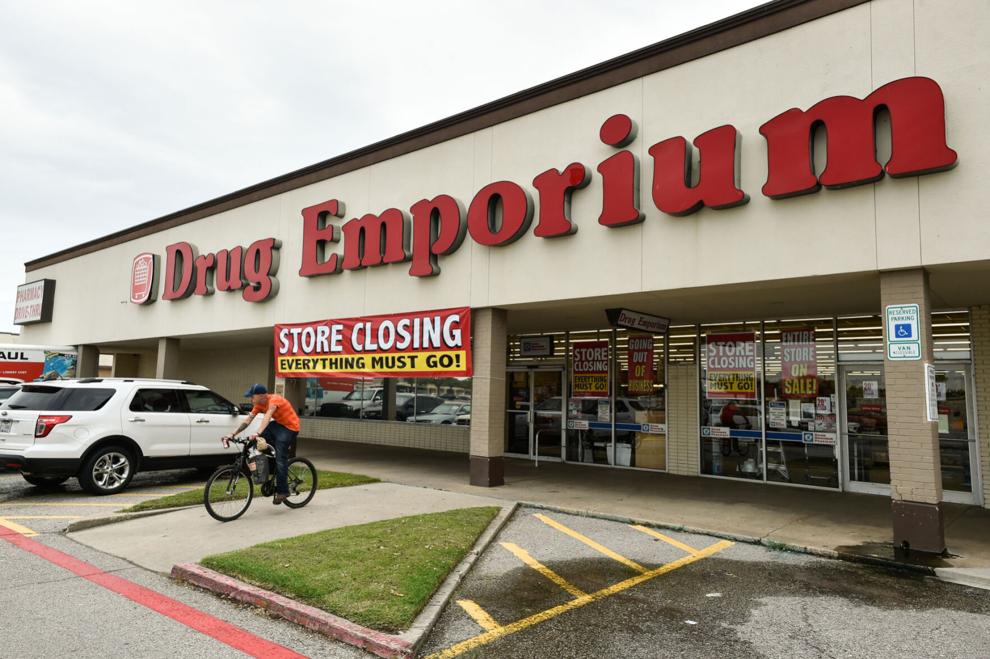 The location will leave behind many loyal shoppers.
"This was the cheapest health food store in the area," Jordan Batson, who has been shopping at Drug Emporium for over 20 years, said Wednesday. "Their Vitamins Plus section was always the lowest price."
David Creech, another longtime shopper, said the store will be missed.
"When I couldn't find something and needed to try to find something new, I knew I could find it here," Creech said. "A lot of older people come here on a regular basis."
As much as many members of the Denton community will miss the "hidden gem" on University Drive, staff will miss the regulars who frequented the storefront, Pickford said.
"There was a lot of heartache and soul-searching involved because we've been here so long," Pickford said. "We have a beautiful, loyal customer base that we're super sad we're going to miss. Unfortunately, we just didn't get enough footsteps in here to make it."