Denton County Judge Andy Eads will move forward with Abbott's decision to reopen bars at 50% capacity, starting this Wednesday. Under the governor's order, a county's government must approve allowing bars to reopen, and hospitals in the county cannot have more than 15% of capacity occupied by COVID-19 patients. Denton County has hovered at around half of that number.
But in Denton, many local bars have already reopened by operating as restaurants. They've formed partnerships with food trucks and other food businesses to ensure their percentage of alcohol sales stays below half, as Texas defines bars as businesses in which alcohol makes up over 51% of sales. In downtown Denton, Mulberry Street Cantina and Harvest House each reopened earlier in October.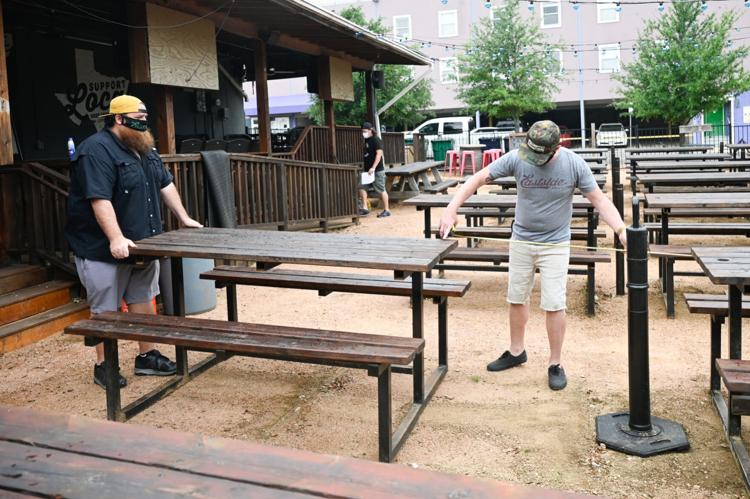 East Side Denton reopened over a month ago. John Williams, who owns East Side in addition to Oak Street Drafthouse and Miss Angeline's, said Abbott's decision won't change much from his perspective, as he's already operating his businesses as restaurants with safety protocols in place.
"People are all up in arms about [Abbott] doing this and allowing them to open but, really, bars have been open for over a month now," Williams said. "Because they're all operating as restaurants, it really didn't do anything for the bars that are already open."
Because of how Texas defines bars, the decision gives other alcohol-related businesses and venues a chance to reopen their regular operations. Armadillo Ale Works owner Bobby Mullins announced via Facebook that starting Wednesday, the brewery will open its taproom for in-person service at 50% capacity and once again offer on-premise beer. Prior to the announcement, Armadillo has been selling beer for pickup and delivery and has been holding weekly drive-in events.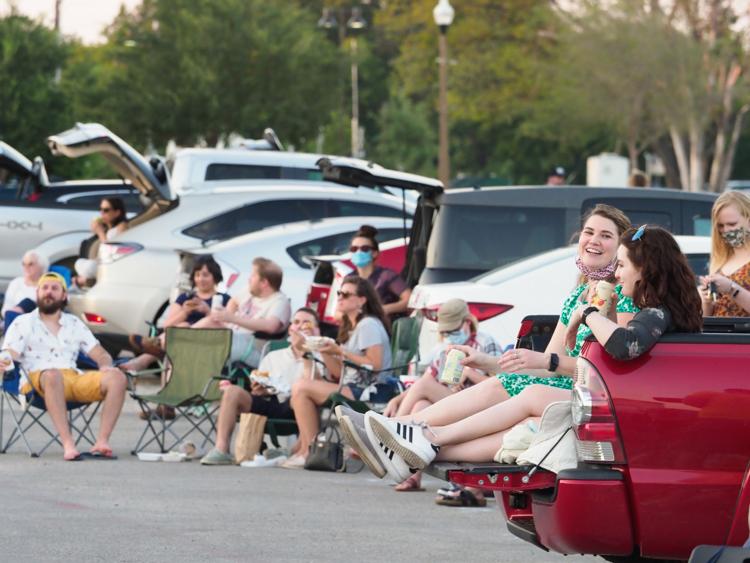 Music venue Rubber Gloves Rehearsal Studios, also classified as a bar, has been in a similar position, utilizing drive-in events in lieu of its standard business model. However, owner Rob Houdek said Rubber Gloves isn't choosing to reopen as a restaurant and won't be reopening Wednesday.
"We didn't apply for the restaurant license because it's just not who we are and we couldn't figure out a really good way to make that work," Houdek said.
Houdek said the differences between a venue like Rubber Gloves, which focuses on live events, and a classic bar make reopening safely a process. He said that as they keep track of pandemic statistics, the venue will eventually move to using its outdoor space and, afterward, fully reopen.
"As much as I want to be open, I still feel a social responsibility to the people too — I don't want to hold an event that causes a number of people to become ill," he said. "We're in the people gathering business, that's what we do. How do you put 150 people in front of a stage and say, 'Be really still, don't talk, don't move and enjoy the live music?'"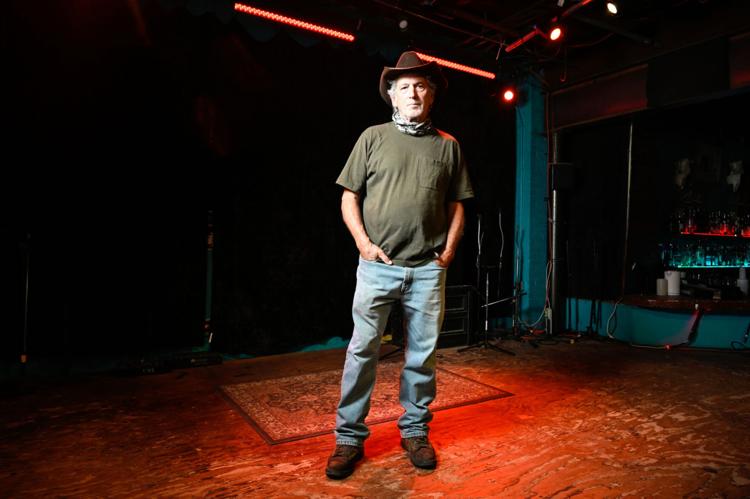 Dan Mojica, co-owner of Dan's Silverleaf, another shuttered music venue, said he does plan to reopen Wednesday or Thursday. Like many of other local bars, Dan's will technically operate as a restaurant, as it already committed to obtaining the necessary license.
"We're kind of in the middle of that announcement by Abbott," Mojica said.
Mojica added that live music performances might not come till later on, although Dan's has occasionally hosted and sold tickets to livestreamed concerts since March.