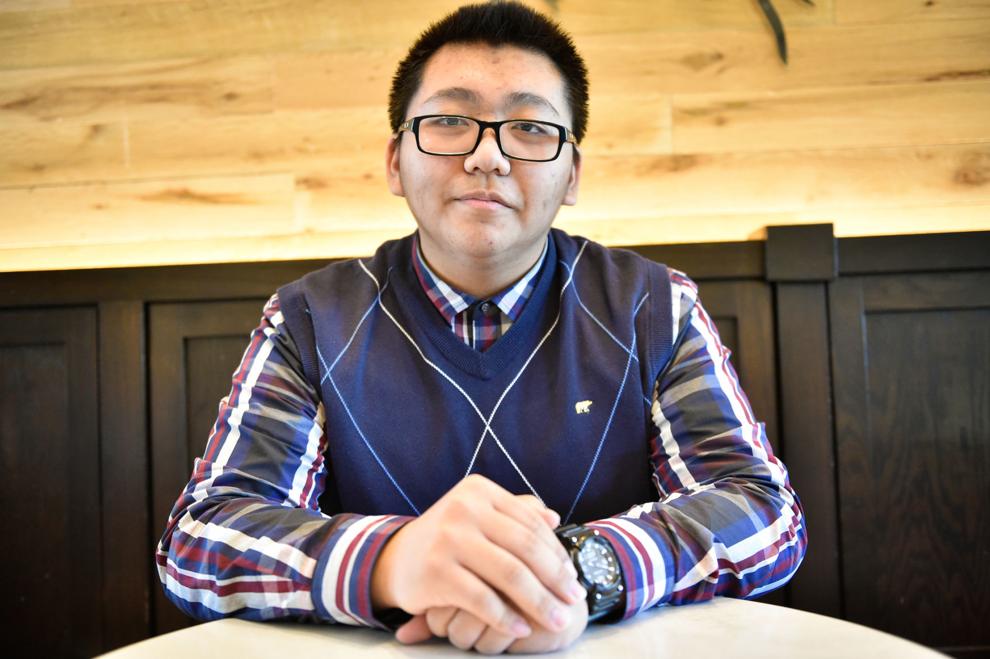 Jeffrey Wang is of the opinion that age should not hamper one's passions. The recent Texas Academy of Mathematics and Science graduate follows his own advice: Wang runs his own company. He's also a minor.
Wang's business card lists a host of impressive titles.
President. CEO. Chief technology officer.
They relate to his business MyWikis, a wiki and web hosting platform with clients including the Libertarian Party, the Council on Educational Exchange and Harvard University.
None of this gives any indication as to Wang's youth; at 17, the high school graduate has been a CEO for six years.
Wang says he became passionate about wikis — collaborative websites with open editing — when he was 9 years old.
At 10, Wang was excited to find one of his favorite wikis, Wikipedia, ran on open-source software he could download and use himself.
A wiki is a website that is generally editable by anyone with a computer, a web browser and an internet connection, according to wikieducator.com.
Wikis use a quick and easy syntax to allow users to apply formatting to text and create links between pages.
Wang quickly used the software to create his own wiki about his family, exploring the ins and outs of wiki building. Within a year, he was ready to make wikis for other people.
An 11-year-old Wang couldn't afford the initial costs of hosting the site he wished to run, so he took out his first business loan for a grand sum of $150 from his father.
The first year of business was a failure, Wang said. His model of providing free wiki hosting and relying on ad revenue was a loss, and he had to once again ask his father to cover hosting costs when the time came to renew his site.
On his second attempt, Wang changed his business model completely.
Instead of offering free wikis with ads, Wang began to offer paid, ad-free wikis with a guarantee of privacy.
Wang noticed that most sites allow free wiki hosting, but don't offer the kind of privacy options companies want when creating wikis as internal-knowledge bases.
"I looked at what my competitors provide and tried to fill the niches they don't fill," he said.
It turned out companies wanted to buy what Wang was selling, and paid clients began enlisting his services.
Now, Wang has 200 to 300 customers who host their wikis via MyWikis, an impressive number for himself and just two employees to manage.
"I've never paid a single cent to advertise my business," he said.
"The company was mainly a time investment in the beginning, but I was in middle school so it wasn't too bad," Wang said.
During his time in high school, the McKinney native balanced school work and the company by automating some processes.
In 2016, he added a visual editor to the site that turned out to be a hit.
The add-on allowed MyWikis clients to work on their wikis without having to use complicated wiki syntax, a feature Wang likes to call "Microsoft Word for wiki."
"The wiki syntax has a slight learning curve, and one of the main things customers want is ease of use," he said.
The Libertarian Party is Wang's biggest client to date, he said, followed by the Amon Carter Museum of American Art.
The groups use the wikis as public and private knowledge bases respectively. Public wikis provide the general population with information on a topic, while internal or private ones usually offer members of an organization useful knowledge on the group.
Though Wang has been managing the business for six years, he said he has no regrets.
"I ask myself a lot if the work took something away from my childhood experience," Wang said. "I wouldn't change anything. Everyone gets 18 years to be a kid, and even though I've spent a lot of time 'adulting,' I still behave like a high school student. I feel like everything has come together perfectly for me."
Having recently graduated from the University of North Texas TAMS program, Wang is set to attend the University of Texas at Austin for computer science and business beginning in the fall.
He said he hopes to keep the MyWikis site going, seeing the business as a hobby he doesn't wish to part with.
As for the challenges that come with being a minor, Wang said he's excited to turn 18 in July, but emphasized the role of initiative regardless of age.
"I've never seen age as an impediment except pragmatically," Wang said. "I'm hesitant to call myself a serial entrepreneur, but I am an entrepreneur for sure."