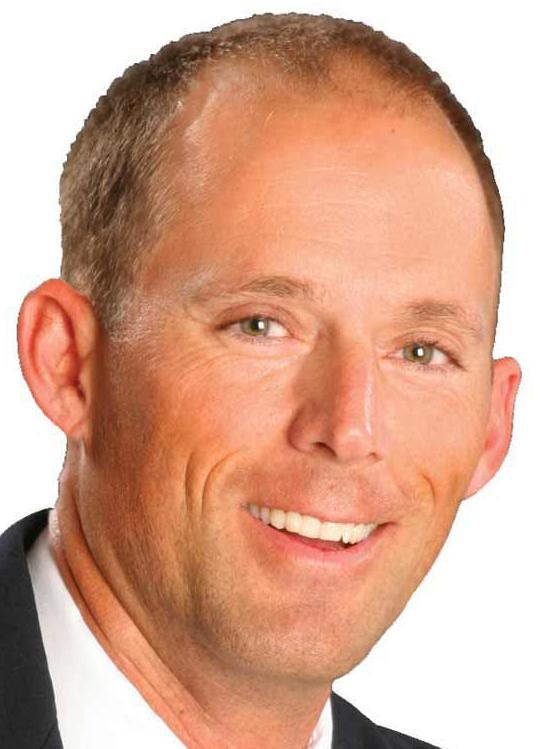 If there was a way to reduce the property tax bill on your Denton home by 30 percent, you would likely jump at the chance. Most homeowners know this is never going to happen, but we can always dream, right?
But what if it were really possible? If you are a certain type of property owner, it is absolutely possible.
You may recall that Buc-ee's is fighting the Denton Central Appraisal District over the assessed value of its new store. After DCAD lowered the appraised value on the new Buc-ee's convenience store by more than $850,000, the company decided it could do even better by suing in district court.
Buc-ee's is in good company because there are over 140 active cases filed against DCAD. There are apparently 184 more cases from 2018 that have been settled.
This endless barrage of litigation in district court happens all across the state every year as business and industry whittle down the commercial tax base with Texas' equity appeal scam.
The equity appeal scam is a feature rather unique to Texas, largely because Texas legislators continue turn a blind eye to how the sausage is made in Texas' operationally dysfunctional property tax system.
The Texas property tax system robs local schools of badly needed public education funding every year as the commercial tax base is whittled down in a two-tiered system where money buys power and due process at your local CAD.
I will explain how this works very clearly, but first a bit of history:
Several years ago I covered a case where grocery story giant H-E-B was suing the Fort Bend CAD over a new store in southwest Houston. H-E-B successfully vaporized 35 percent off its initial 2014 assessment, saving roughly $200,000 in property taxes on one store. Comically enough, the 2018 valuation of that store is lower than it was in 2014. If you think that is an accident, you would be mistaken. The same thing is happening in Denton.
I took a dive into the DCAD tax rolls, and the two-tiered property tax system is thriving. I looked at three property type examples, all with improvements constructed in 2003. The middle-class Denton home I highlighted saw its DCAD assessment rise by 43 percent from 2012 to 2018. The corporate campus I looked at saw a 20 percent assessment increase during the same time frame.
The commercial hospital campus I looked at, one of the largest trophy properties on the rolls in the city of Denton, saw its assessment decline by 2.5 percent. In case you are wondering, parent Texas Health Resources had revenues of over $4 billion last year.
As a practicing real estate broker, I can tell you that it defies logic for prime commercial real estate to be declining in value in the midst of rampant asset inflation that has been gripping both residential and commercial property during the last five years.
If you think this is concerning, you haven't seen anything yet. The Walmart at Rayzor Ranch is the poster child for Texas' two-tiered property tax system. The DCAD assessment of that flagship Denton store declined by 37 percent from 2012 to 2017 before finally rising again last year. The DCAD assessment of that store is still more than $2 million lower than it was in 2012.
To put things into perspective, Walmart Inc. had over $500 billion in revenues in 2018. The company posted operating income of $5 billion in the quarter ending in October.
This alternate universe in property tax assessment is made possible due to some little-known provisions in the Texas property tax code allowing for "equity" appeals that have nothing to do with actual market value.
The equity appeals available under Chapters 41 and 42 of the Texas property tax code essentially allow commercial property owners to compare apples to oranges. A property owner like Walmart could use the equity appeal statute to compare one of its stores to a sample of run-down aging properties in the area and dilute the value on the tax rolls.
With no mandatory sales price disclosure in Texas, the CAD is on the defensive in district court to make its case. Not surprisingly, the real estate lobby vehemently opposes the one thing that would bring this scam to a halt — mandatory sales price disclosure.
It's ironic that the Texas Constitution requires equality in taxation while the Legislature prevents it from actually happening every year. This is a carefully crafted feature, not a bug, of the property tax system.
Under Texas' two-tiered property tax system, your local CAD has access to only a fraction of the sales data for commercial transactions in any given year.
The same is not true in the residential space, where the multiple listing service is like an open book for your local CAD. This is why homeowners see their property tax assessments pushed to the limit, and sometimes beyond actual market value. The local CAD understands that homeowners aren't going to spend $30,000 to file a case in district court to save $1,000 on a property tax bill.
Sorry, average homeowners. You are out of luck, but feel free to go to the crap shoot known as binding arbitration where a Texas CAD can blacklist arbitrators for no valid reason and get away with it. I watched it happen in Fort Bend County.
The equity appeal scam is best suited (i.e. only really feasible) for commercial and wealthy property owners where the return on investment can be significant — like if you can shave $5 million off your assessed value at a tax rate of 2.38 percent, which equates to over $119,000 in tax savings.
Now you begin to see why the equity appeal is so lucrative for business and industry, and how local schools are deprived of badly needed funding every year. The Denton school district could have paid a full-year salary for a teacher every year from 2014 to 2017 from the roughly $5 million assessment decline after 2013 (aka Walmart tax savings) on just one Rayzor Ranch property. Now multiply the example across all of the commercial properties that have stagnated in appreciation or even declined on the tax rolls.
As Bexar County's chief appraiser, Michael Amezquita, explained it to me several years ago, the appraisal districts know that the equity appeal (aka the lawsuit) is forthcoming if they attempt to approach anything close to actual market value on larger commercial properties. The number of active and closed 2018 suits against DCAD is a reminder that this dynamic is in play in Denton County.
The Texas Legislature has filed its first drafts of what it calls property tax reform in 2019. As this legislative session plays out, pay close attention to conflicts of interest.
Look at exactly who is filing suit against the Denton Central Appraisal District in district court. Take a look at the active and settled cases for 2018, and previous years as well.
Once you do that, you will begin to understand why the Legislature is so reluctant to fix the Texas property tax system. For many of those systemically important constituents, the system is working exactly as it was intended.