Diane and Joe Mayes first met as teenagers at Hahn Air Base in 1977. As the children of civilians at a foreign military base in West Germany, they became fast friends, and a romance briefly bloomed between them — but after their junior year of high school, they lost touch. The pair found each other after 40 years later, reuniting on the Denton Square for their first date in March 2017.
Now, the married couple is returning to downtown, bringing with them a shared love of books, indulgences and the era where their love bloomed.
Patchouli Joe's Books & Indulgences, opened by the then-recently-married couple in Leander in 2019, is hosting a soft opening this weekend at their new Denton storefront. The shop, located at 221 W. Hickory St., will offer new fiction and nonfiction books, handmade soaps, candles and bath bombs, Austin-roasted coffee and '70s-themed novelties. Patchouli Joe's will not offer preowned titles — a deliberate decision, given its close proximity to Recycled Books, Records & CDs.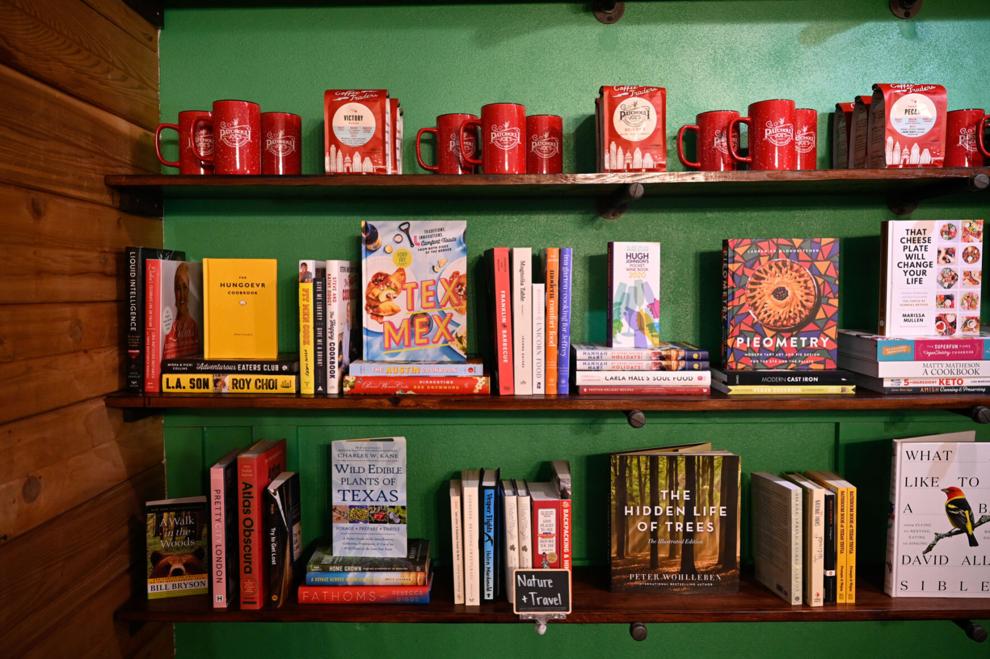 Though Patchouli's got its start in Leander, the Mayes always envisioned their store having a home on the Square. Diane attended college in Denton and raised her family here. During the couple's first date a few years ago, they talked about bringing together their dreams of owning storefronts into one downtown space.
"We talked about as we were sitting there at Twilight Tunes [how] Joe had always wanted to own a bookstore and I had always wanted to own a 'smelly good' store, and now we have both," Diane said.
Joe, who was living in Florida when the two reconnected through Facebook, could not find work in Dallas-Fort Worth, so the pair moved to the Austin area, opening Patchouli Joe's in 2019. When the COVID-19 pandemic began to unfold, however, it gave Joe the chance to work remotely, so he and Diane made plans to relocate to North Texas and bring Patchouli Joe's with them.
The bookstore's name is another nod to the couple's roots.
"Right off the base there was a store that sold incense and it smelled like patchouli, so every time after I came back to the States I smelled patchouli, it reminded me of the air base we met at," Diane said. "It was a big scent in the '60s and '70s."
A mix of modern and retro, Patchouli's pays homage to the Mayes' younger days. A former dressing room in the storefront will become a '70s-themed booth so guests can take photos, and flower power novelties like bumper stickers and tie-dye kits line the wooden shelves.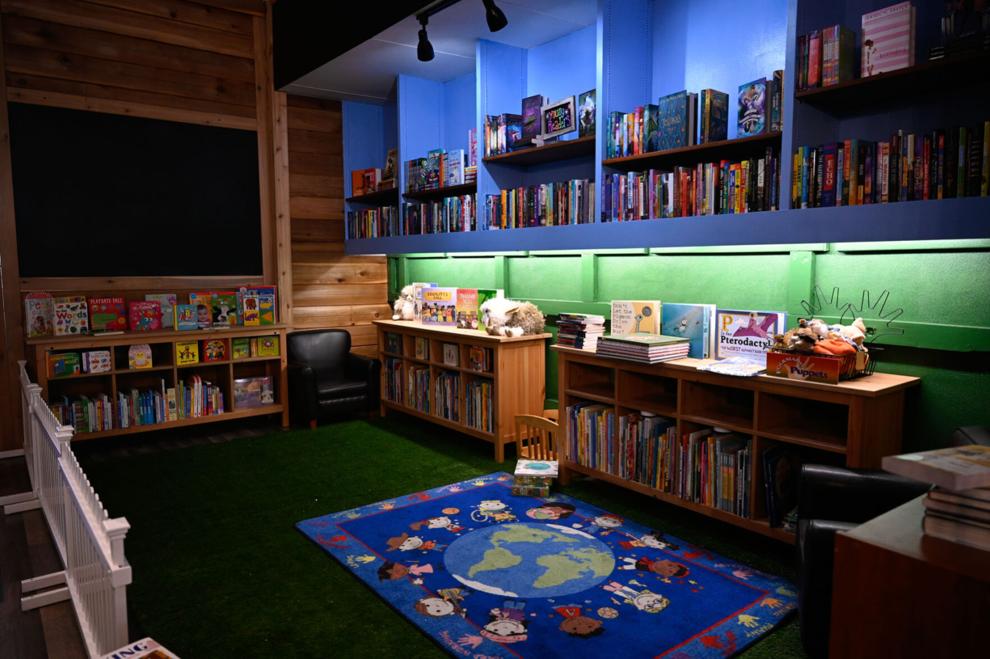 "We're the bottom of the baby boom, so we consider ourselves hippies still," Diane said.
The Denton space will be nearly triple the size of the store in Leander, allowing the couple to expand their inventory and carry new items. They hope to eventually bring in wares from a few local vendors and, though they don't have a section for local authors, they plan to host seasonal book fairs so North Texas novelists will have a chance to promote their work. A large part of their business is also in customer orders, Diane said.
The soft opening will take place Saturday-Monday, May 29-31, when the store will be open from 10 a.m. to 7 p.m. Hours will vary between this weekend and Patchouli's grand opening — complete with giveaways and specials — on June 19.
Although they are still setting up the store, the Mayes say they are looking forward to the day they can officially invite downtowners into the storefront, part of a story that's been more than 40 years in the making.
"It's been my dream to have a store on the Square and we're just a little bit off the Square, but it's close enough," Diane said. "We're very excited."